Last updated on March 13th, 2019 at 05:50 pm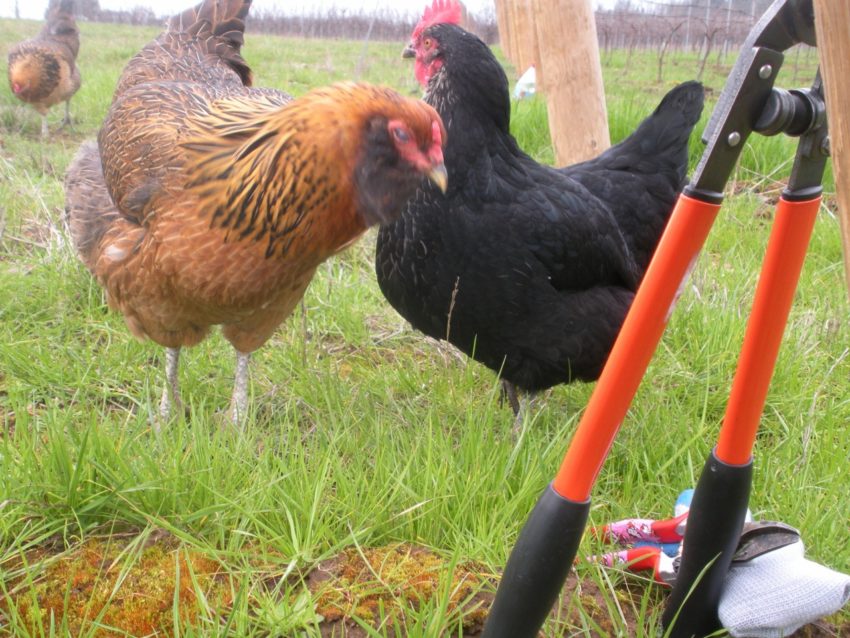 One of the secrets to living my American Dream Life out here in Oregon's wild western wine country is welcoming opportunities for maintaining balance.
Balance is an essential element to the picture of happiness for me, my family, animals, friends, garden and the vines.  It's so important in fact, that I do not refer to it as an "act."
I crave it.
In everything I do, every day, I strive to keep all of life's wonders in balance.  I have discovered that the  details filled with joy are to be found, and a greater appreciation for the magic, resides in a life lived in balance.
Out here in the country, surrounded by Pinot Noir and Pinot Gris, a little Riesling, Chardonnay, Douglas fir, wildlife and our very own farm critters is an incredible dream-come-true and naturally awesome place for me and my winemaking husband to raise up our little ones.
I won't say but, the conjunction that really works best here, is and when we load up the trusty mini van to spend some time in the city, be it San Francisco, Sacramento or for the American Society for Enology and Viticulture convention, as we did this week in Portland, Oregon, we relish it.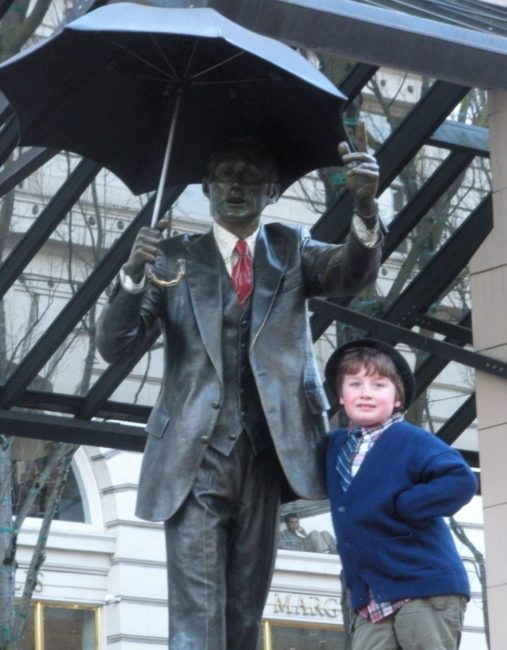 Always, prior to any trip, I make a list.
Topping the list are the animals, their food, water and comfort needs.  I was the one who decided we should have chickens, kittens and the bunny, so the children and I tend to all the dirty jobs and chores before-hand and balance our desire to take trips with the needs of our critters.
Grateful to be able to work only on weekends in the lab at the winery, as I am a home educating mother and our family/lil' farm manager, it's crucial to do my research in regards to the most economical way to stay, eat and play during our travels and so I enjoy balancing the travel budget.
Our children go everywhere with us, which I love beyond description, and we turn every experience into a fun, learning opportunity.
In Portland, we began our escapade with a wonderful experience at mama's favorite French restaurant, where we took a culinary adventure and applied our very best manners and language skills.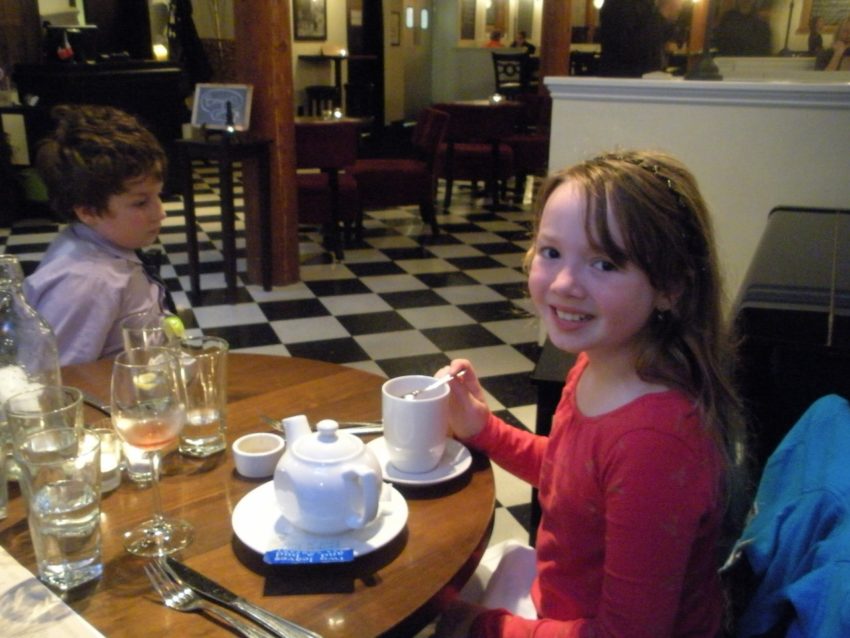 3 things made this time even more amazing:
1.  I checked the menu on line as part of the trip planning and found that this restaurant has both a bistro, more casual menu, and from 2 to 6:30 p.m., a happy hour menu, making the price for the four of us, while still a super huge treat, within our budget.
2.  Because of the location of the hotel, we were able to walk to dinner and everywhere, so there was no additional cost for transportation, and the exercise was great too, helping to keep our physical health in balance, even though the calories and carbs for mama were not going to be as carefully tended to as they are back home.
3.  We study both French and Spanish using the Rosetta Stone programs, and I tell you, listening to my little daughter order en franç aise, and my son place his order finishing with "merci beaucoup that means thank you" to our sweet-as-pie server, made me simply giddy about balancing my children's "home" educational experience.
Apré s dî ner de bonne heure, we skibbled up a couple, and over a couple of blocks, to spend some time at Powell's Books, the most amazing book store on the planet.  We purchased several stacks of books on many subjects and toted our good reads down the noisy, drizzly, city sidewalks.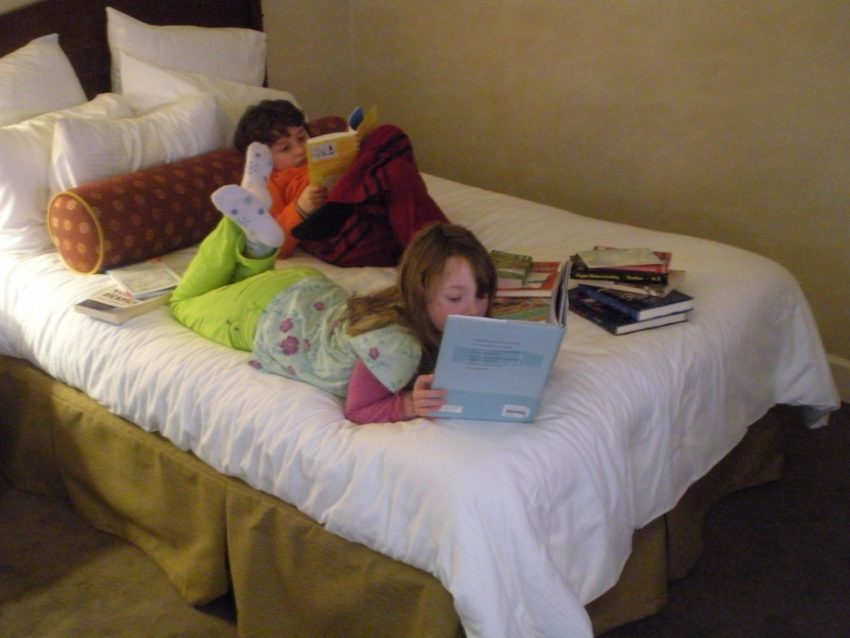 Once back in our ninth-floor, luxury hotel room (thanks to "naming my price" on the internet and selecting four star accommodations at a fabulous price) I was over-the-moon with the feeling of being pampered, and after I sunk into the bubble-filled tub with the endless hot water that did not come up from a spring down by the creek, I painted my toesies and sipped a glass of wonderful sparkling, brut rosé which we picked up at an excellent price at the Whole Foods market near Powell's, and watched my children read.
Ohhhhh, this was the kind of balance of spirit that I savor back home when the chickens, kitties and bunny join me in the vineyard while I am pruning.  Only here, downtown, the French milled specialty soaps and extra deep soaking was about removing the weighty layers of dirt (terrior) that can sometimes build up and I truly delight in washing away.
For three days and two nights my country cuties and I laughed and played, dined, walked and bonded in a place that while its diversity of faces and structures lies in stark contrast to our "normal" life out here in the country, is critical to know and keep in balance, so that we can be sure of who we are right this moment in life as well as welcome experiences that might show us some possibilities about who we may dream of becoming.
See you next Sunday with more of our "Grape Life" and simple American dream adventures.
Shellie

Enjoy this special 8WomenDream Guest Contributor story submitted by new and experienced big dreamers throughout the world, edited and published to capture a dream perspective from different points of view. Do you have a personal dream story to share with 8WomenDream readers? Click here to learn how to submit dream big articles for consideration.
Note: Articles by Guest Post Contributors may contain affiliate links and may be compensated if you make a purchase after clicking on an affiliate link.