Last updated on October 25th, 2019 at 01:30 am
In honor of the 84th Annual Academy Awards, I thought I would offer up who I think delivers some of the best blogs on the Internet similar to the Oscar-nominated categories.
When it comes to being a great blog, there are many factors to consider –
Does the blog look professional?
Does the blogger use spacing that makes the posts easy to read?
Is the content interesting?
Does the blogger have a "voice" and isn't afraid to go against the norm?
Does the blogger link out to other websites and blogs?
Is the blog fascinating, interesting, hard to forget?
Is the blogger is currently blogging?
Does the blogger strive to be more, do more?
When the public discusses the Oscar-nominated movies, many are more upset by what films are left off the list over who is nominated. Art can be subjective, just like blogging and going after your dreams. People may not agree with what you are doing, but you have to live by your own terms and do what your heart calls you to do.
We have a variety of dreamers on 8 Women Dream for this reason. There are many paths in a dreamer's life and no one person can tell another what path they should be on. These top blogs (and their bloggers) represent all the different ways dreamers live their dreams.
And the Oscar goes to …
1. Best Animated Film Blog: Cartoon Brew www.cartoonbrew.com

Cartoon Brew is the weblog of animation historian Jerry Beck and Amid Amidi, broadly covering animation news, opinion, and artistry.

Mediafreaks is an authority in the 3D animation field. The Mediafreaks Blog aims to share the latest advancements in the animation industry and useful information that would enhance the awareness of using 3D animation to grow their business.
3. Best Art Directed Blog: What I Made www.whatimade.com

A quirky arts and crafts blog containing an eclectic mix of illustration, decor, gadgets, and tutorials all created by Scott Bedford.

Trey Ratcliff's blog of unique photography for unique people, featuring HDR photography, an hdr tutorial and all other kinds of fun and beautiful travel photography.


Brothers Andrew and Adam Kipple, and their friend Luke Wherry's People of Walmart is a comedy blog that features user-submitted photos of overweight, poorly dressed, or awkward looking people shopping at Wal-Mart.


The Huffington Post is an American news website, content aggregator and blog founded by Arianna Huffington, Kenneth Lerer, and Jonah Peretti.
7. Best Documentary Feature Blog: Post Secret www.postsecret.com

PostSecret was created by Frank Warren and is an ongoing community mail art project, where people mail their secrets anonymously on a homemade postcard to be featured on the blog.

A blog about the continuing saga of blogger Dina Gachman's plight with unemployment.

The Brian Clark blog about WordPress software, tips, and training for content marketers, copywriters, and bloggers providing online marketing strategies and solutions that work.
10. Best Foreign Language Blog: Fluent in 3 Months www.fluentin3months.com

The unconventional language learning/hacking tips blog from Benny the Irish polyglot; traveling the world to learn new languages to fluency.
11. Best Live Action Short Film Blog: Funny or Die www.funnyordie.com

The Funny or Die is a comedy video blog founded by Will Ferrell and Adam McKay's production company, Gary Sanchez Productions with original and user-generated content.

London Make up Girl is a thirty-something professional working in London who is passionately interested in all things cosmetic and beauty-related.
13. Best Original Score Blog: Zelda Reorchestrated www.zreomusic.com

Zelda Reorchestrated is committed to lush symphonic performances of the greatest songs from The Legend of Zeldaâ"¢ as they would have sounded with the warm halls and intimate expression of a live philharmonic.
14. Best Original Song Blog: Spinner www.spinner.com

Property of AOL Music and considered the ultimate music blog for free MP3s, free CD listening, and discovering new artists.

Azimuth Audio is the blog of Timothy Muirhead, an experienced sound editor located in Toronto, Ontario, Canada.

Create Digital Music is the blog committed to the creation, management, and support of high-quality music of all levels and genres worldwide.
17. Best Visual Effects Blog: Clouds 365 Project: www.clouds365.com

Blogging photographic experiment by blogger and photographer Kelly DeLay, shooting clouds every day.
18. Best Adapted Screenplay Blog: Letters of Note www.lettersofnote.com

Letters of Note is a blog attempt by Shawn usher to gather and sort fascinating letters, postcards, telegrams, faxes, and memos.
19. Best Original Screenplay Blog: POV Blog www.pbs.org/pov/blog

POV's Documentary Blog is all about documentaries: how they're made, what they're about, why we love them.
20. Best Male Blogger in a Leading Role: ProBlogger www.problogger.net

The blog of full-time Blogger Darren Rowse who makes a living from bloggging and teaches bloggers how to blog successfully.
21. Best Male Blogger in a Supporting Role: Guy Kawasaki www.blog.guykawasaki.com

Guy Kawasaki's blog on entrepreneurship, marketing, venture capital, and evangelism on the Internet.
22. Best Female Blogger in a Leading Role: The Pioneer Woman www.thepioneerwoman.com

The blog of top blogger Ree Drummond who is a city girl turned rancher's wife turned food blogger on her family's Oklahoma ranch.
23. Best Female Bloggers in a Supporting Role: 8 Women Dream www.8womendream.com

Top blogger Catherine Hughes' blog where she invites 7 other women dreamers to share their practical big dream advice and be an inspiration for women around the world (Oh come on! I had to!).
24. Best Picture Blog (best blog): Life Hacker www.lifehacker.com

The Lifehacker blog curates tips, tricks, and technology for living better in the digital age. Besides, the blog is just damn cool.
An Oscar, or an "Academy Award" is an award bestowed by the American Academy of Motion Picture Arts and Sciences to recognize the excellence of those in the film by their peers. On such a night as tonight, I felt that 8 Women Dream should honor those bloggers who consistently strive for excellence.
I think that people don't realize just how much work goes into being a top blogger. Like any art, it is definitely a labor of love and deserves recognition to those who labor long into the wee hours of the morning to change readers' perspectives with art in the form of a blog.
Congratulations to all who seek to make this world a more magical place. Keep on dreaming.
Catherine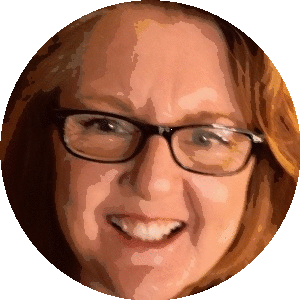 Catherine Hughes is the founder, content director and editor-at-large of 8WomenDream. She is passionate about helping women step out of their own way and strike out into a world waiting for their special talents. She's a published author and a former award-winning mom blogger. Catherine has helped companies both large and small create engaging web content, social media narratives, and unique blogging platforms. She claims to be a redhead, but don't hold that against her.
Note: Articles by Catherine may contain affiliate links and may be compensated if you make a purchase after clicking on an affiliate link.