Last updated on November 6th, 2019 at 04:12 pm
In the top blog post, The 20 Most Irritating Mistakes Bloggers Make Manifesto I discussed the mistakes I've made (sometimes still make) as a top blogger.
But I didn't go into great detail about the skills you need to acquire in order to become a top blogger.  It's more than the ability to write a cohesive sentence.
Until you can wear more than one blogging "skill hat" you won't pull away from the hundred million blogs out there publishing regular updates.  You won't stand out from the masses.
It's taken 8WD long time to reach a top blog status (we still must climb higher), and lately, people have asked how we got to this current level of blogging success.
I believe it's because you must be able to wear several skill "hats" to have a top blog.
8 hats top bloggers wear
1. The Unique Voice Hat.
Your blogging voice needs to be confident and convincing, whether you write in first or third person. You need to have a strong belief in what you are blogging about so it comes across in your writing. You must convey a unique online personality with writing quirks that showcase your opinions — fresh, original opinions.
You must be fearless with a strong — possibly controversial — voice.
You cannot be afraid to take a stand.
Heather Armstrong of the top blog, Dooce became famous for being one of the first women to admit that having a baby wasn't all fun and joy. She wrote about the depressing side of new motherhood.
She'd print her negative emails from people who hated her for what she wrote and spread them in her driveway, only to drive back and forth over them in her car. This ritual made her feel better.  Yeah — she earned the right to be a top blogger.
Plus I love her art … in her photographs and in her banner at the top of her blog, which changes every month.
This brings me to by next hat …
2. The Designer Hat.
You have to be able to learn how top web designers view web design and spend time on popular blogs within your niche to look at why they are so popular.
But you cannot trust your instincts on this without doing research. Just like you would give careful consideration to a book cover, you should also look at your blog in the same way — with tough critical considerations and an understanding of how blogs work based on reading books and studying the habits of other successful bloggers.
Web Pages That Suck is a web resource where you can learn good web design by looking at bad web design. Spend time reading through this website and their articles under Bad Web Design.
3. The SEO Hat.
Search Engine Optimization … just the phrase alone can send panic into the hearts of bloggers.
But you must understand search – both paid and organic – so that you can help your posts get found by the people who really do want to read what you have to say. Many bloggers think that just hitting the publish button is enough and somehow people will find their blog post.
Getting a top organic listing for a blog post requires substantial time commitment.  It requires that the blogger follows specific rules concerning the post title, opening sentence, keywords, alt tags with images, and the closing sentence.
Wired Magazine has a great article, How to Get Found by Search outlining the basics of writing content that gets found by search engines.
4. The Ringling Bros & Barnum & Bailey Circus Ringmaster Hat.
The reason I bring up Ringling Bros ringmaster is because when the ringmaster starts the show he says, "Ladies and Gentlemen, Children of All Ages…." in a way that should make you sit up and pay attention as he sells you on the magic and magnificence you are about to witness.
He opens the show for a reason.
Your blog post title should create the same excitement as a ringmaster.  The best paid headline writers work for the National Enquirer — why do you think that is?  People make fun of the Enquirer — but I know it has sucked you in at least once in your lifetime.
Your title must reach out and grab your audience and pull them to your blog post.
To quote Darren Rowse of Pro-Blogger fame, "Many bloggers pour a lot of effort into writing engaging and interesting posts, but then just slap any old title onto it without realizing that in doing so they might be ensuring that their post is never read."
5. The Networking Hat.
Successful top bloggers network with other bloggers. It's the golden rule of blogging — one that you should not ignore.
Commenting on other blogs on a regular basis builds your comments and your readership. After a few regular (value-added) comments, the blogger will probably start to notice you along with his or her regular commenters.
They will begin to stop by and leave comments on your blog posts in return.
You have to network online to expand your readership, otherwise your blog will never grow past a certain level.
To quote Darren Rowse once again, "If I were starting out in blogging today knowing what I now know I'd invest significant time each day into connecting with others online. The old adage of 'it's not what you know it's who you know' rings true in blogging."
6. The Coding Hat
The better you understand html and CSS, the better blogger you will be and the better blog you will have.
Understanding the basic structure of a blog helps you keep your blog clean and easy to read.  Understanding code is like understanding how a car engine works so you know when a mechanic is lying, or it's like knowing how to sew will make it easy for you to recognize poorly constructed clothing.
Learning code makes you write better blog posts too.
John Saddington of the popular blog TentBlogger explains this theory best in his post How Being a Coder Can Make You a Better Blogger.
7. The Ask-for-Help Hat
You need produce a large amount of content before the Internet begins to notice who you are … and the content needs to be remarkable enough that people want to share it.
It is rumored that the Huffington Post averaged a minimum of 50 posts per day. Many freelance bloggers contributed to the content on H-Post, which helped it become one of the premier blogs on the Internet. To be a top blogger you need help — help from other bloggers, help from web designers, help with PR, and help with pointing out your mistakes.
One of the areas you can really ask for help is to do guest posts on other popular blogs. Professional blogger John Chow sings the praises of how guest blogging helps his blog in his post Profitable Karma: My Secret Guest-Blogging Strategy …
"My blog traffic grew 695% in three months.

That's not a typo. From February to May, my traffic multiplied by almost eight.

Want to know how I did it?

The answer is guest-blogging, but with a twist. You see, a lot of people guest blog, but they don't do it right. They write the post, and get a spike in traffic, but then a few days later, they're right back to where they started.

The reason why they get no traction is that guest blogging, in and of itself, is basically a form of advertising — a way of getting exposed to new people. The thing is that the blogosphere isn't driven by ads, it's driven by relationships. If you want to really grow, you need more than traffic spikes; you need to build connections with other bloggers and influencers.

Guest-blogging is a way to do that — but only if you do it right."
8. The Courage Hat
You must be fearless to be a top blogger and you can't let what people say about you, your writing and your blog get to you.  You have to have thick skin.
Top bloggers don't care if you like them. They write blog posts to create action, push the envelope, and initiate real change in people's lives. They compel their readers to take action and comment.
Worrying about what the world thinks about what you write will prevent you from entering the top blog circle.
Think about top sports coaches … do they really care if their players like them? No. They want respect.  They want change.
Top bloggers thrive on criticism. It's how they know they are being heard and people are reading what they have to say. People criticize when they care passionately about what they see.
The Brave Programmer writes, "Don't let your blog be lost in the sea of mediocre. A bit of humor, a bit of controversy. Nothing gets people talking more than controversy."
Wearing different blogging skill hats is good for you.
To quote Martha Sliter, "A hat is a flag, a shield, a bit of armor, and the badge of femininity. A hat is the difference between wearing clothes and wearing a costume; it's the difference between being dressed and being dressed up; it's the difference between looking adequate and looking your best. A hat is to be stylish in, to glow under, to flirt beneath, to make all others seem jealous over, and to make all men feel masculine about. A piece of magic is a hat."
If you want to be a top blogger, remember that you're competing against over 145 million blogs, so spread a little hat magic!
Catherine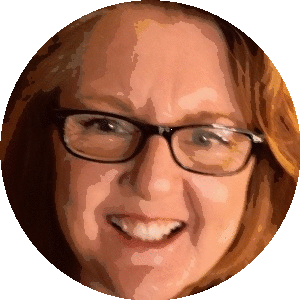 Catherine Hughes is the founder, content director and editor-at-large of 8WomenDream. She is passionate about helping women step out of their own way and strike out into a world waiting for their special talents. She's a published author and a former award-winning mom blogger. Catherine has helped companies both large and small create engaging web content, social media narratives, and unique blogging platforms. She claims to be a redhead, but don't hold that against her.
Note: Articles by Catherine may contain affiliate links and may be compensated if you make a purchase after clicking on an affiliate link.