Last updated on May 17th, 2012 at 07:52 am
Let's face it–most of us are sick of the staycation.
Sick of budgeting. Sick of penny-pinching. And sick of denying ourselves a well-deserved dream summer vacation.
There's so many interesting places in America; we don't have to go abroad to experience the world, we just have to be more creative.
We don't have to break the bank to travel, but we also don't have to stay in our neighborhood, either. It's time to strike a dream vacation balance in our country.
Somewhere affordable, yet memorable. Somewhere worth writing home about that's not home.
The staycation has been a wonderful option for people and I still believe it's a great way to see your hometown from a different angle. But it's time to keep the travel dreams alive–even if we do stay stateside.
Global travel assistance company, Mondial Assistance USA and its Access America brand of travel insurance, recently conducted a survey to gauge US travel behavior for summer 2011:
-Nearly one half (45%) of Americans are confident they'll vacation this summer.
-Americans plan to spend $86.4 billion on summer vacations in 2011.
I deem the summer festival a great excuse to leave home, not spend too much money or too many nights in a hotel and to actively experience something on vacation aside from reading a book. (Nothing wrong with that, but it's been done before.)
I recently ditched the staycation for the summer festival. Drove a few hours away, spend the night in a wigwam on Route 66 and ran the Bucket of Blood road race as part of a quirky summer festival in Holbrook, Arizona–Old West Days. (Bucket of Blood is an actual street there named after a bloody shoot-out that formed the town. Learn something every time you travel.)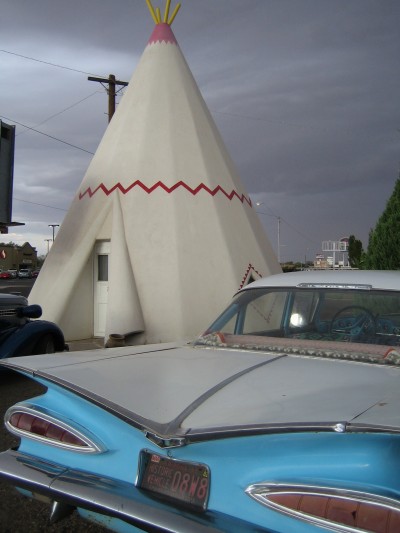 To help you with your travel creativity, I give you my picks for the Top US Summer Festivals.
Even though some of these deadlines have already past, you can plan ahead for next year and stash away more coin.
1. Summerfest Milwaukee
The world's largest music festival. Where I first fell in love with Leinenkugel Berry Weiss beer and fried cheese curds. And 20+ simultaneous stages of music. They have current popular music acts, as well as older favorites. The setting stretches along the shore of Lake Michigan, which is filled with sailboats, sunshine and the best weather Milwaukee gets all year.
2. Lobster Festival, Maine
Lobster lovers rejoice–and you don't have to settle for your local Red Lobster. Experience the real tasty deal in Rockland Harbor Park, Maine.
3. California Wine Festival
I have yet to attend this one, but I certainly dream about it. Any excuse to drink up California's finest produce alongside the warm salty sea in Santa Barbara is perfectly acceptable in my book. Unlike Sideways' Miles, I will have the (expletive) merlot.

4. Hemingway Days
Another one I have dreamt about attending since I first laid eyes on Hemingway's words in high school. It's also not one I'm in a rush to getting to, seeing as how it's filled with men three times my age who all look alike.
5. Blueberry Fest, South Haven, MI
My summer home since childhood and my favorite anti-oxidant-rich food in the world come together in this lakeside vacation resort town where the Chicagoans unwind for the summer. The "Cape Cod of the Midwest" serves up everything blueberry. Best thing is it usual overlaps with Coast Guard Fest in Grand Rapids, MI, which is less than an hour up the coastline if you are looking for a rowdier scene.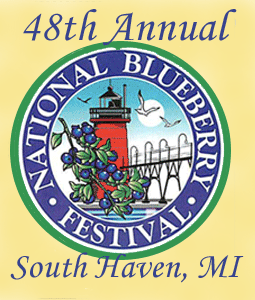 6. Any street festival in Chicago
Skip the overcrowded Taste of Chicago and opt to explore the little neighborhoods, which make the city diverse and make the summer worth bearing the winter months. My personal favorite is the Sheffield Garden Walk where Lincoln Park residents open their lavish houses and gardens up to the public. It's just as much posh as it is party. It is Chicago after all ☺
7. Denver Great American Beer Festival
Even though this one is technically in the fall, you gotta act quickly if you want to attend. Tickets are already sold out. I was lucky enough to snag some. After spending last September in the Hofbrauhaus Beer Tent at the 200th anniversary of Oktoberfest in Munich, Germany, I needed a decent second act to follow.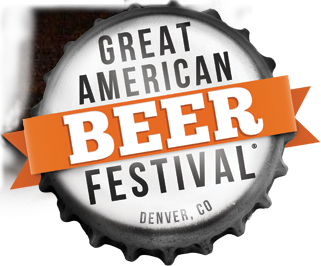 With seven good reasons to skip your town this summer–or next–you can start planning or start saving for your next great American adventure.
What's your favorite summer festival?
Katie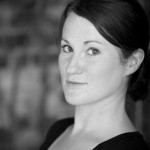 Katie dreams to complete her career transformation from corporate copywriter to world traveling health coach. In one year she'll document the launch of her wellness travel business, Real World Wellness, on 8 Women Dream. Follow her progress–or procrastinations–every Monday.

Enjoy this special 8WomenDream Guest Contributor story submitted by new and experienced big dreamers throughout the world, edited and published to capture a dream perspective from different points of view. Do you have a personal dream story to share with 8WomenDream readers? Click here to learn how to submit dream big articles for consideration.
Note: Articles by Guest Post Contributors may contain affiliate links and may be compensated if you make a purchase after clicking on an affiliate link.