Last updated on January 22nd, 2015 at 11:35 pm
These are my thoughts this week as I work on Toxic Mom Toolkit…
How many times on lunch breaks or over drinks had I listened to friends worry aloud about their moms getting older?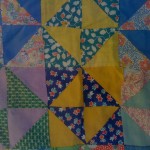 One friend chewed her fingernails to nubs over her mother's diminishing eyesight.
Would her mother have to give up quilting?
Then what?
Another lamented Midwest winters and her mother's growing isolation.
Her mother would never move west, would my friend have to uproot her family and change jobs in order to move closer to her mother?
I've always been the shrewd and funny friend who knew what to do. As a newspaper reporter I had the current information, the community hook-ups.
I was always sharing the intel that turned any insomnia inspiring mom problem into an easy to handle item to cross off your weekly to do list.
I let my friends vent about their moms, made suggestions and patted their forearms across the table. Nobody suspected that I did not share similar concerns about my own mother. If I was asked how my mother was doing I usually said she was good. She lived 20 minutes away in a nice seniors home and was very, very independent.
I didn't clarify that I was speaking of my third mother, my step-mother, the easy-breezy one. Only a handful of friends knew I had been abandoned by my birth mother and that I had long ago cut off contact with the mother who raised me.
After too many years of abuse, neglect, dishonesty and craziness, I was done with my mother. I could care less about Sunday calls, holiday plans or scheduling mom's trips to doctor.
My secret was that I was an undutiful daughter.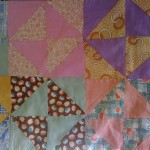 When my father was still alive, the chasm bothered him.
I could justify my decision to my husband, to my brother (who felt the same way) and to my inner circle of friends.
Yet, there were days when I found it a hard decision to live out loud.
Internally this decision was made even more difficult because my mother was just such a mystery to me.
But over time I believed that my decision was the only sane one.
When I recognized other women dealing with toxic mothers and I would take them aside and tell them what I did.
I stopped dealing with my mother and I didn't need her permission to do it. I didn't issue a warning. She didn't get a vote. I just did it.
Both our eyebrows would go up.
Reeeeeeally? they'd say.
Not every daughter can make a complete break. Some limit contact with toxic moms. Other's refuse to let their parents near their own children. For many putting up with a few drama-filled holidays is worth it to keep tabs on younger members of the family.
But for some daughters of toxic moms, it's game over.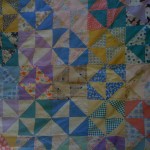 It got to where in a room of 50 women I could spot the two or three that shared my secret.
In conversations we'd often finish each other sentences or wave each other off when childhood memories got too rough.
I came to realize that undutiful daughters are a large, silent group of interesting women willing to talk if someone just asked.
I began collecting their stories like scraps for a crazy quilt.
I was convinced that if I could just put them together their colorful wisdom could help other women.
I think of cutting ties to your own mother as sort of the last taboo. Look at the evening news.
When neck tattoo's, sex addiction and brides marrying their own houses are understandable, I think breaking up with your toxic mom is still something few would cop to on camera.
I'd like to change that.
I'd like women to live their decision out loud.
I think people will understand.
Part of my effort to write "Confessions of an Undutiful Daughter" "Toxic Mom Toolkit" includes gathering stories of other women who grew up with or are struggling with aging toxic-moms.
Which reminds me, have you filled out your Undutiful Daughter questionaire?
Here's the link: Got A Dream – Ask For Help.
Rayne Wolfe's dream is to write her first book Confessions of an Undutiful Daughter by the end of 2011. She completed her dream journey May of 2011 on 8WD after a year living her dream. You can find her at Toxic Mom Toolkit on Facebook. She has since published her book, Toxic Mom Toolkit on Amazon.


Enjoy this special 8WomenDream Guest Contributor story submitted by new and experienced big dreamers throughout the world, edited and published to capture a dream perspective from different points of view. Do you have a personal dream story to share with 8WomenDream readers? Click here to learn how to submit dream big articles for consideration.
Note: Articles by Guest Post Contributors may contain affiliate links and may be compensated if you make a purchase after clicking on an affiliate link.