Last updated on February 25th, 2023 at 11:04 pm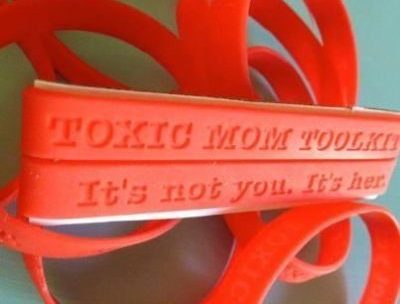 I've been harvesting my tiny lavender crop–all twelve mounds of intoxicatingly fragrant Spanish lavender. It's quiet work and it gave me time to think. One thing I've been trying to sort out as I write my book is the concept and meaning of the word "toxic."
It's a pretty big part of my entire book project and I'm beginning to wonder if it is precisely the word I want to use throughout my book and in its title.
More than one reader of my updates on my dream progress has taken issue with the term "toxic" citing their own mother's extenuating circumstances such as mental illness, substance abuse, or history of being abused.
Many feel that the word "toxic" is just too negative; too harsh.
Others feel it shouldn't be used as a blanket term for diverse types of mothers such as those who were less than loving, abusive, or whacko moms from Crazy Town. The title of any book is crucial. Would "The Thin Blue Line" have sold as many copies if it was called "Cops Keep Us Safe from Criminals?" Many publishers feel a provocative title is necessary to find readers.
As I clipped each lavender plant into a compact mound in the back of my mind I considered how much power publishers have. They can tweak my title or toss it if it doesn't look, feel or sound right. That's why I want a title I like that fits like a glove – – so I can avoid somebody monkeying with it.
My luck — they'll grab last week's post and call it "How to Bee Happy" or just the "Bee Happy" book. Yikes!
Gathering up my sheaves of lavender I pondered whether I should stick to my guns and the word "toxic" or reconsider. What works for readers that might also work for me, for agents, and for publishers? But I won't know for sure unless I just put it all out there.
I do hope I can find a balance in identifying very toxic parenting and matching those stories to positive strategies for rising above past traumas. I always want to be as kind as possible. Indeed, I have a running joke with a friend that the title should be kind and forgiving.
Perhaps I should consider calling these mothers "extra special" and call the book "How Daughters can thrive despite Extra Special Mothers," I joke.
Which one will work?
Which one stinks?
Should one title be matched with another subtitle?
My working title is "Confessions of an Undutiful Daughter" with a subtitle: "How abused and neglected daughters can thrive as adults."
The story behind that title was a telephone call from a social worker asking me to consider having weekly contact with my mother. "After all," she said in a somber tone, "even daughters who have had years of trouble with their mothers usually become dutiful when their mothers need them."
"Yeah, that wouldn't be me. I'm actually an undutiful daughter," I said. She persisted. I resisted. She cajoled, jollied, and wheedled. "Obviously, you've never met my mother," I finally said.
I explained to her that I had already decided not to rescue my mother in her elder years. I said I would help arrange care and that I would have the local Council on Aging help her with things like doctor's appointments and help her with her banking and writing checks.
In other words, I was undutiful and I was okay with it.
Titles I'm considering that I hope will make readers take my book to the check-out stand and buy it.
The Toxic Mom Survival Kit
Mom Bombs: Strategies for Daughters of Toxic Moms
Daughters Under the Influence: Coming Clean About Your Toxic Mother
Radioactive Love: Women's Wisdom on Surviving Toxic Mothers
The Toxic Mom Survival Kit
Make Believe Mothers: Building a Happy Life Despite Your Toxic Mother
The Toxic Mother Solution: Stories, Strategies and Affirmations from Daughters of Toxic Moms
Barbed Wire Cribs: Living a Joyful Life despite Your Toxic Mother
Toxic Mom Clean-up: Embracing Life and Family despite Your Toxic Mother
Toxic Mom Toolkit
Toxic Mom Toolkit is rather interesting…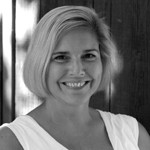 Rayne Wolfe is a freelance writer, and a former New York Times, Seattle Times, San Francisco Chronicle, and Sonoma Media, journalist. Her first book, Toxic Mom Toolkit: Discovering a Happy Life Despite Toxic Parenting (CreateSpace) was released in December 2013 and is available on Amazon. Rayne's non-fiction work is published in the Chicken Soup for the Soul series and Glamour Magazine.
Note: Articles by Rayne may contain affiliate links and may be compensated if you make a purchase after clicking on an affiliate link.