Last updated on November 6th, 2019 at 12:10 am
Over the past three days, I've hiked about 9 miles. Besides being extremely stiff and sore, I am taken back by the mental chatter which transpired in my head while I walked.
In my mind I would hear things like you should do this more often or why did you let yourself get this far out of shape or you used to walk this in half the time and so on in that scolding mother-like tone until suddenly I realized I was missing out on the beauty of the mountains surrounding me. I was struck by the fact I wasn't happy for myself for showing up and hiking again.
Why do we do this? It made me wonder about the reasons we rob ourselves of happy moments when life is so preciously short.
I had trouble finding a Sunday video tonight because I am still questioning why we allow these negative tapes to play in our heads and nothing in my search seemed to satisfy my questions. We can be such great friends to other people, but not to ourselves. How is it we can be great lovers to others, but not be an incredible lover to ourselves in return?
I finally settled on this TED video by John Francis, who for almost three decades has been a planet walker, traveling the globe by foot and sail with a message of environmental respect and responsibility and for 17 of those years, he did this without speaking.
While doing all that walking, I wonder what thoughts went through his head –
No matter your thoughts–keep on dreaming!
Catherine Hughes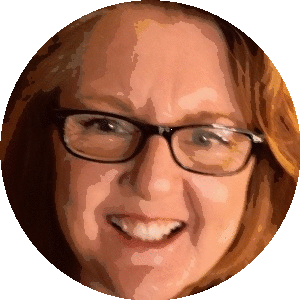 Catherine Hughes is the founder, content director and editor-at-large of 8WomenDream. She is passionate about helping women step out of their own way and strike out into a world waiting for their special talents. She's a published author and a former award-winning mom blogger. Catherine has helped companies both large and small create engaging web content, social media narratives, and unique blogging platforms. She claims to be a redhead, but don't hold that against her.
Note: Articles by Catherine may contain affiliate links and may be compensated if you make a purchase after clicking on an affiliate link.