Last updated on November 2nd, 2019 at 07:24 pm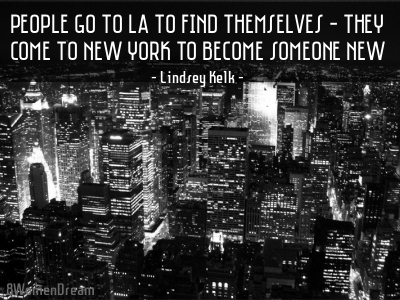 Did I achieve my big dream of visiting New York City with my oldest daughter? It still seems like a fantasy. But I have the photos (and the bills) to prove it.
It was pretty amazing. My daughter survived–she didn't even complain.
I've learned that I'm a pretty good trip organizer. Everything went smoothly, and our days were kept busy. I never even asked the hotel for help. We didn't get lost. We found all our pick up spots for tours, and we weren't late. The New York Helmsley/Park Lane Hotel was terrific. I'd recommend it to anyone, a fabulous location.
I saved a lot of money booking my trip through Priceline. It was risky because you don't get your money back on the hotel and package items if you decide not to go, or if you're sick. This is where travel insurance can help.
I believe that since I successfully survived airplane travel, I've got the travel bug!
I want to thank Catherine for starting this fantastic website, 8WomenDream. The inspirational and motivational stories featured here keeps me focused on my big dreams and helps me think outside of my comfort zones. I've always wanted to go to New York, but it probably wouldn't have ever happened, especially taking my daughter along by myself.
My itinerary from my trip to New York City.
Day 1  – After arriving from our uneventful flight (yeah for that!), we found our hotel, relieved that it was so lovely; not a smokey, smelly, dark dungeon of a room, and then we relaxed a bit. I got my city map out, and we decided to go explore the block around our hotel and we ended up in Times Square. It was getting dark, so the lights were amazing and exciting. I found my favorite place right away, the 4-story M&M store.
And of course, Hershey's Chocolate World directly across the street. We ended up eating dinner at Planet Hollywood, which was cool for my daughter since they had Twilight stuff in there. We walked around the city after eating, ending up at the Rockefeller Center and then headed back to the hotel.
Day 2 – I booked a Manhattan Day Tour for our second day in New York, to get a good feel around the city and see where, or if, we want to spend more time. We walked to the pick-up spot in lower Manhattan to catch the bus (which was full of tourists and fun to listen to the many different languages) for the tour.
We did learn a lesson, don't listen to the Weather Channel. It called for a beautiful day, 80 degrees, so my daughter wore her short shorts and a tank top. She was freezing on the bus, and as soon as we got off the bus at our first stop, a cruise to the Statue of Liberty, I knew we were in trouble. It was cold and starting to drizzle. We were lucky enough to be able to buy sweatshirts while we waited for the boat. The next stop was Ground Zero, then upper Manhattan, The Cathedral of St. John the Divine, and then ending at the Top of the Rock at the Rockefeller Center.
Overall it was a great tour with the tour guide pointing out areas from lower, mid, upper to Harlem. After the tour, we ate dinner at Ellen's Stardust, where the waiters take turns singing for the diners.
Day 3 – This was our shopping day, mostly. We went from Macy's to Abercrombie to 5th Avenue. We did go on The Tour at NBC Studios, which I enjoyed. They showed us the Saturday Night Live set and Today show set along with how they make a live show happen. My daughter, Rachel got to be a weather girl.
We explored the Grand Central Station, which was two blocks from our hotel. It was stunning. Never did try the subways, though. We took a ride from a bicyclist on the way back from shopping. We had dinner at the Marriott, only because we had a discount ticket, and it was on the 48th floor and a revolving restaurant. It is a nice view. We ended up at the Empire State Building at night, which wasn't crowded, and the view was breathtaking.
Day 4 – This day was our visit to Live! with Regis and Kelly show. We arrived at 7:45 am and we had to wait in line for 45 minutes. Once we were inside, it was fun. Kelly is hilarious and she made a point to talk to the audience during the commercial breaks. The show guests were friendly: Denise Richards and more. We stayed for Friday's taping, so my family back home could look for us in the audience two days in a row. My husband and youngest daughter said they saw us a couple of times.
We then enjoyed an early dinner at John's Pizza, the famous thin New York pizza. It was good, but the highlight of the day was seeing Shrek the Musical on Broadway. It was amazing, funny, and my daughter enjoyed it.
Day 5 – Washington Day Tour. This was something I booked through Priceline and knew it was going to be a long day, but it was REALLY long. It poured rain all day, so we didn't mind spending time on a bus. We started at 7:00 in the morning, took 5 hours to get to Washington, 4 hours of touring, and then 5 hours back to the city.
My daughter was a trooper, but I don't know if I'd do this package again. We did get to see a lot in 4 hours. The Capital, the Memorials, the White House, the Space Museum, and they even squeezed in a wax museum. At least when my daughter sees these sites on T.V., she can say she's been there.
Day 6 – A beautiful blue sky day. We decided to try the NY deli made famous by the movie, When Harry Met Sally, Katz Deli, which was 40 blocks away from our hotel. We took a cab, and about 20 blocks in, besides taking so long with street fairs, the cars in front of us crashed into each other, and we were stuck, so I said, "Let us out!" We walked the last 20 blocks. It was worth it, though. Best pastrami sandwich we've had in our lives.
We walked through Soho, checked out the stores, and then attended Blue Man Group. It is interesting and entertaining. We took a cab back to the hotel for dinner.
Day 7 – Another beautiful clear day in Manhattan. We walked to Time's Square and then hailed a taxi to the American Museum of Natural History and explored it for a while. It is right next to Central Park, so we explored the park as well. Since it was such a nice day, we walked back to Times Square and wandered around the street fairs.
We walked by the Radio City Music Hall and we were able to see the Tony Awards preparations with the red carpet and all. We would have stayed, but it would have been another two hours before any stars arrived, and we were tired from our walking. The Tony's didn't have stars that my daughter would of known anyway. We went to the hotel and relaxed for dinner. We wanted to find a Sushi place, and I found one from the top ten sushi places in New York across the block from our hotel, but when we got there, it was closed on Sundays! We went to Grand Central Station and had dinner at Michael Jordan's Steak House. It was good, but overpriced for the quality.
Day 8 – Home! And lucky for me and my fear of flying it was another uneventful flight.
Here are the photos from my big dream trip to New York:
Committing to writing about my big dream helped make my big dream happen. I'm looking forward to the next trip in a couple of years with my youngest daughter. She wants to go to Japan. Now that's a challenge and indeed a longer plane ride! I better stick with submitting stories on 8WomenDream if I want it to happen.
Kim Aikawa
Kim Aikawa is a photographer, graphic designer, traveler, and Northern California Tubbs fire survivor. You can see more of Kim's work on her website KimAikawa.com.

Enjoy this special 8WomenDream Guest Contributor story submitted by new and experienced big dreamers throughout the world, edited and published to capture a dream perspective from different points of view. Do you have a personal dream story to share with 8WomenDream readers? Click here to learn how to submit dream big articles for consideration.
Note: Articles by Guest Post Contributors may contain affiliate links and may be compensated if you make a purchase after clicking on an affiliate link.