Last updated on November 17th, 2022 at 12:53 pm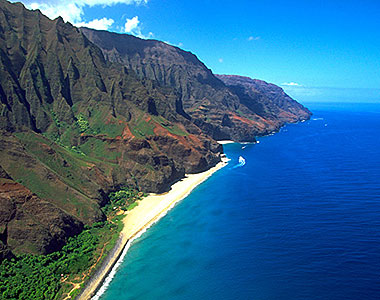 I recently hiked the famous Na Pali coast cliffside trail in Kauai, Hawaii. The 11-mile trail is famously rugged and steep and offers some of the world's most dazzling views.
My brother Shanti, sister Margaret and I hiked the trail together. We camped and enjoyed the coast, water, views, and beaches.
From everything I heard about the trail, the Na Pali coast now ranks amongst my "greatest travel moments spent in nature."
But I thought I'd share some of my other spectacular travel moments in nature that are the other most memorable travel experiences of my life.
My Top 5 Greatest Travel Moments In Nature
1. Bioluminescent Bay, Vieques, Puerto Rico:
Skinny-dipping at night in the Bio Bay in Vieques, Puerto Rico was, hands-down, the most miraculous moment I've spent in nature in this lifetime so far. This bioluminescent bay is filled with "dinoflagellates," up to 720,000 per gallon of bay water, which are single-celled organisms that are essentially like underwater fireflies.
They are half-plant, half-animal, and they emit a bluish flash of light when agitated at night. So, when you swim at night, you leave a neon butterfly in your wake. You can pour a handful of water over your head and it is as if stars are pouring down over you. It is like swimming in a field of stars!
Pure magic.
I was so entranced when I traveled there in 2005 with graduate school friends that I ended up skinny-dipping, removing my bikini while underwater, just so that the experience would feel as intimate as possible, and so that I could feel totally connected, at one with nature.
I remember feeling an extraordinary sense of peace, a knowingness that all is well in the world and that I am perfect, as I am. I'd never before felt such a total and complete, deep sense of peace. It was a miraculous night for me.
2. Double Rainbow And "Moon Rocks" in Nosara, Costa Rica:
Traveling with my brothers, sisters, and parents to Nosara, Costa Rica for a family beach and surfing vacation. My niece, Luna, was just under one year old. We were staying in a little house with a swimming pool that was located within walking distance of one of Nosara's best surfing beaches.
I surfed for the first time, riding the white water, and we all reveled in the beauty of the beach. The most memorable moment was one day after a light rain shower when a double rainbow formed on the beach, with my whole family sitting right underneath it.
I decided to play "intrepid nature photographer," and ran backward on the beach, in my bikini, snapping as I ran, in order to try to capture this mini-miracle. I kept running and running until I ran onto lava "moon rocks" with pools of water in between that were glowing from the sun shining down.
The whole experience was completely exhilarating, felt like a lucky omen for my family, and was one of the most staggeringly beautiful things I have ever witnessed.
3. Via Dell'Amore, Cinque Terre, Italy:
Spending two months traveling alone through the Middle East and Mediterranean Europe. One of the highlights for me was Cinque Terre, five charming little villages with breathtaking cliffside views, colorful mini-houses, and overflowing bougainvillea flowers on the steep hillsides.
"Lover's Walk," which connects the five tiny villages, takes several hours to hike and is more treacherous in some spots than others. It offers plenty of vista points with water and rocks where you can snap pictures, meditate, or of course, smooch your lover.
I was as charmed by the houses on the hillside, painted in bright pastel colors, as I was by the cliff-walk itself. The whole experience was spectacular.
4. Swimming in a waterfall in La Cumbrecita, Argentina
The little historic German alpine village, in the middle of the Cordoba province of Argentina, is located 1,450 meters above sea level where there are charming chalets, great German brews, and waterfalls, found only by hiking through winding paths in the woods.
I jumped into a chilly pool at the foot of a waterfall in the middle of the forest, letting out a blood-curdling scream that I think was probably heard back in New York. I swam at the foot of the waterfall for as long as we could stand the cold before drying off and warming up, and warming up later with good German beers.
5. Horseback-riding through tobacco fields at the foot of limestone cliffs in Vinales, Cuba:
Traveling to Cuba with my ex-husband to study Cuban salsa dancing for one month. His parents joined us for a few weeks, and we all traveled together to the small artsy village of Vinales, located at the foot of limestone cliffs.
We were staying in a tiny beautiful house with abundant gardens in front and a chicken shack, pineapple trees, coffee beans, and avocados growing in the back. One day we went horseback riding in the tobacco fields, with red earth, located at the foot of the limestone cliffs behind our little house.
I don't know that I've ever seen a more spectacular combination of views, and we got to "bond with nature" further by riding horses through the fields. Our dinners at this house were cooked by the "Abuela" or grandmother who had studied cooking with her grandparents, who were master chefs from Spain, and she grew all the food for our meals in the backyard gardens.
Live chickens ran under our feet as we ate dinner at a table in the backyard. I'd never had a more amazing "garden to table" dining experience, in addition to my enchantment with the cliffs.
I'm sure that the Na Pali coast will rank right up there with these memorable moments. I've had the privilege in this lifetime to walk through the redwood forests, swim in oceans and seas around the world, soak in hot sulfur springs at the foot of a volcano, swim in waterfalls, climb high peaks in the Adirondacks, hike through trails in various parts of the world, and sleep under the stars in the desert with the Bedouins in Jordan.
I never ceased to be amazed at what a magical, beautiful world it is, and by the wonders of nature.
Lisa Powell Graham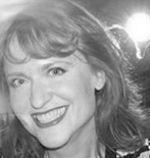 Lisa P. Graham is an inspirational writer, life coach, TED motivational speaker, and globe-trotter whose passion is to help others to find happiness and meaning in their daily lives. A political activist at heart, Lisa would like to empower more women to run for political office as a way to create positive change in the world. You can find her on her website or watch her TEDx speech on YouTube.
Note: Articles by Lisa may contain affiliate links and may be compensated if you make a purchase after clicking on an affiliate link.