Last updated on October 23rd, 2019 at 08:59 am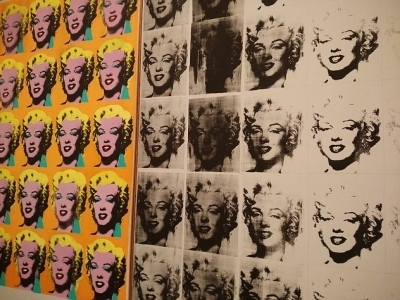 As I work on my big dream goals for the summer, knowing that we are also almost halfway through this epic year, I have been reflecting on my top 10 greatest inspirations of all time.
Who inspires you the most?
Who are the people whose actions, career choices, creativity, and courage helped you become who you are today, or who keep you motivated through the challenges of life?
My inspirations are an eclectic mix, perhaps since I have always wide-ranging and eclectic tastes.
Here are some of the people who to this day motivate and inspire me, and who make me reach to be more and do more.
I am forever thankful to my inspirations for providing me the vision of greatness, for showing me what is possible.
Top 10 Greatest Inspirations
1. Albert Einstein
The crazy hair. The wild eyes. The humanitarian with the look of a wild scientist. I graduated from Princeton with my Bachelor's Degree and was originally a math major there, and I have always felt a strong connection to Albert. I used to dream about him, and sometimes he would share secrets of the Universe with me.
What inspires me about this man is his humanitarian nature, his willingness to see all of life as a miracle, and the fact that he embraced vegetarianism and even Buddhism towards the end of his life. He never stopped questioning and despite his genius, also saw the world as a holy and beautiful place.
2. The Buddha
It's hard not to admire a figure who devoted his life to the cessation of suffering, and who practiced and taught this. No spiritual or religious path has resonated for me as much as Buddhism has, as a way of life, and a way to practice creating more harmony and peace in my own life and the world.
3. Marilyn Monroe
Of course I love Marilyn, and her appeal as a sex symbol, her spirit and pluck, her willingness to speak her mind, her honesty about being a "small-town girl in a big world just looking for someone to love."
One of my recent aspirations with the re-launch of my own dance career has been to be "the Happy Marilyn," and as Flame Marilyn to find a way to joy and happiness on the path of also doing what I love and cultivating creative and professional success.
4. Marianne Williamson
She teaches A Course in Miracles. She writes books that break me open, that have been touchstones, have changed me, made me cry, and guided me through difficult transitions in my life. She stands for global peace and for healing of our own culture. She stands for the sisterhood. She is a powerful force as a speaker and a writer, and a powerful healer in her own right.
5. Oprah
With all of the amazing, world-famous, incredible people Oprah has interviewed over the years, she says they all have the same response after their interview: "How did I do? how was that?"
This billionaire Goddess, who has built empires around inspiring people and sharing positive stories, said that it showed her that truly at heart we all simply seek to be acknowledged. To be noticed. To be loved. And that the best gift we can give to another is to acknowledge and express joy in their presence, to be delighted when they show up.
Such a simple insight from such a powerful force of nature.
6. Madeleine L'Engle
A Wrinkle in Time, along with C.S. Lewis' Narnia Chronicles, was a defining book of my childhood. Science fiction, friendships, mathematics and adventures that opened up my imagination to vistas beyond what I had experienced before.
Madeleine L'Engle became one of my heroes as a writer, and later as a woman when I read the beautiful story of her marriage and learned more about the woman she was. She made me want to write, and dream, and to push the limits of what is possible.
7. Angelina Jolie
I don't understand how you can NOT love this woman, who to me epitomizes all that a woman can be: a super-Mom to six, a fearless diplomat for peace who has worked to help UN refugees for years, a creative force in her own right who has not only starred in but written and directed movies with a powerful political purpose.
Plus she does her own stunts, has lots of tattoos and flies an airplane. I love being me, and if I were going to be someone else for a day or a lifetime, I'd chose being Angelina, and just living with utter fearlessness.
8. Hillary Clinton
I was lucky enough to plan events for Hillary Clinton years ago when she was my U.S. Senator here in Troy, New York, and I can tell you that I have never personally met a more hard-working or brilliant woman, or one more completely devoted to public service.
Not only that, but Hillary was warm, approachable and kind, despite the fact that her time was so tightly regimented with a schedule that would exhaust most people just to read it! I hope to help her become the first female president in 2016. She deserves it.
9. Dr. Martin Luther King, Jr. 
There is so much to love about this man, his courage and his vision. Many of my favorite quotes of all time come from MLK. Here is one:
"Everybody can be great…because anybody can serve. You don't have to have a college degree to serve. You don't have to make your subject and verb agree to serve. You only need a heart full of grace. A soul generated by love."
10. My mom
If you knew her, you'd agree with me. My mom at 66 years old still looks and acts impossibly young and naturally beautiful, from the inside out. She always has a bright smile and a kind word for everyone and is the first to anticipate your needs, and meet them, before you do.
She raised five kids while working full-time, running the household, and managing the finances and earning her PhD and is a distinguished professor of nursing at UMass Amherst, still speaking at national conferences and performing groundbreaking research. She is indefatigable and most importantly she is thoughtful and a beacon of love.
You could not ask for a better Mom.
If I can contribute a fraction as much to this world as have any of these great leaders, I will be so thankful. They have shaped who I am and still shape who I am becoming.
Who are your top inspirations, and why?
Lisa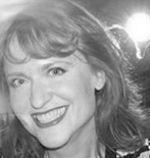 Lisa P. Graham is an inspirational writer, life coach, TED motivational speaker, and globe-trotter whose passion is to help others to find happiness and meaning in their daily lives. A political activist at heart, Lisa would like to empower more women to run for political office as a way to create positive change in the world. You can find her on her website or watch her TEDx speech on YouTube.
Note: Articles by Lisa may contain affiliate links and may be compensated if you make a purchase after clicking on an affiliate link.