Last updated on November 14th, 2019 at 09:58 pm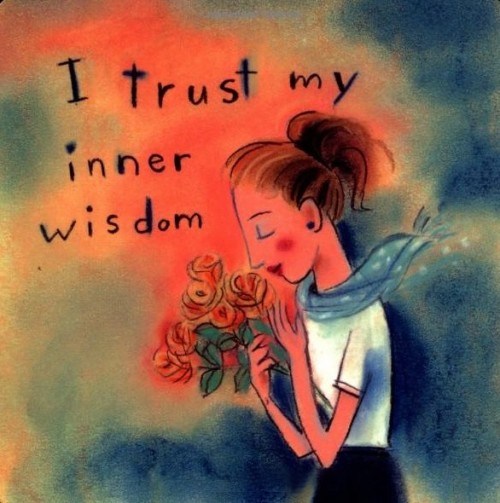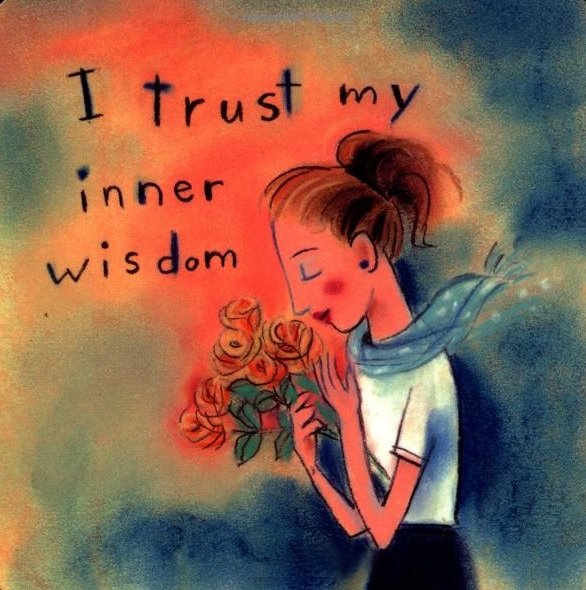 Image Source: Power Thought Cards by Louise Hay
There are inspirational quotes for women from some of the world's most famous women entrepreneurs, public speakers and authors of our time.
Feel free to share our inspirational quotes for women collection on following your dreams, being brave, starting over, and achieving success.
50 Most Inspirational Quotes for Women–
1. "Forget about the fast lane. If you really want to fly, just harness your power to your passion." – Oprah
2. "Courage is like a muscle. We strengthen it by use." – Ruth Gordon
3. "Nobody can make you feel inferior without your permission." – Eleanor Roosevelt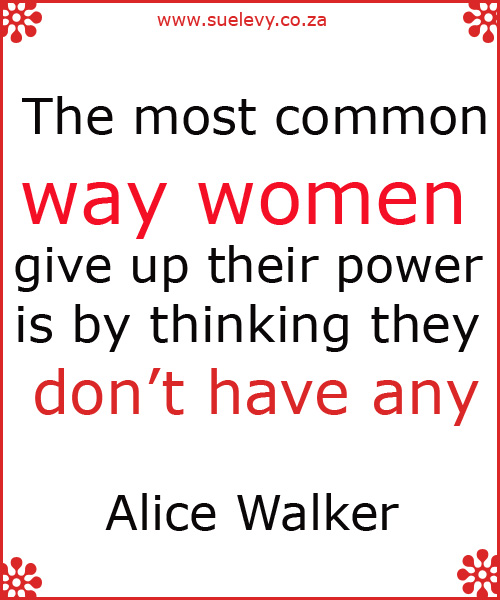 4. "The most common way women give up their power is by thinking they don't have any." – – Alice Walker
5. "Cut not the wings of your dreams, for they are the heartbeat and the freedom of your soul." – Unknown
6.  "Just don't give up trying to do what you really want to do. Where there is love and inspiration, I don't think you can go wrong." – Ella Fitzgerald
7.  "Often people attempt to live their lives backwards: they try to have more things, or more money, in order to do more of what they want so they will be happier. The way it actually works is the reverse. You must first be who you really are, then, do what you need to do, in order to have what you want." – Margaret Young
8. "Never give up, for that is just the place and time that the tide will turn." – Harriet Beecher Stowe
9. "You must do the thing you think you cannot do" – Eleanor Roosevelt
10. "It is this belief in a power larger than myself and other than myself, which allows me to venture into the unknown and even the unknowable." – Maya Angelou
11. "I became successful due to several reasons. I never gave up and I never let anyone or anything get in my way. I use the power of positive thinking to tackle obstacles and challenges so they don't defeat me." – Lillian Vernon
12. "There are two ways of meeting difficulties. You alter the difficulties or you alter yourself to meet them." – Phyllis Bottome
13. "I love to see a young girl go out and grab the world by the lapels. Life's a bitch. You've got to go out and kick ass." – Maya Angelou
14. "Be bold. If you're going to make an error, make a doozey, and don't be afraid to hit the ball." – Billy Jean King
15. "The thing women have yet to learn is nobody gives you power. You just take it." – Roseanne Barr
16. "Women have to harness their power – it's absolutely true. It's just learning not to take the first no. And if you can't go straight ahead, you go around the corner." – Cher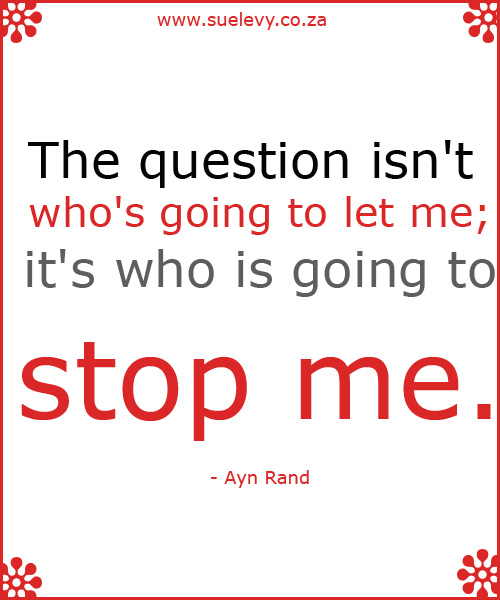 17. "The question isn't who's going to let me; it's who is going to stop me." – Ayn Rand
18. "Some girls need men to take them places. Others just click their heels, spread their own wings, and fly." – Coco J. Ginger
19. "It's not what you do once in a while, it's what you do day in and day out that makes the difference." – Jenny Craig
20. "We never know how high we are until we are called to rise; And then, if we are true to plan, our statures touch the skies." – Emily Dickinson
21. "Our deepest wishes are whispers of our authentic selves. We must learn to respect them. We must learn to listen." – Sarah Ban Breathnach
22. "You can learn new things at any time in your life if you're willing to be a beginner. If you actually learn to like being a beginner, the whole world opens up to you." – Barbara Sher
23. "Life is what we make it, always has been, always will be." – Grandma Moses
24. "Every situation is an opportunity to give your best." – Rosalene Glickman, PhD
25. "Give the world the best you have and you may get hurt. Give the world your best anyway." – Mother Theresa
26. "There is a special place in hell for women who do not help other women." – Madeleine Albright
27. "Above all, be the heroine of your life, not the victim." – Nora Ephron
28. "When a woman becomes her own best friend life is easier." – Diane Von Furstenberg
29. "There are women who change the world everyday… Women like you." – Ashley Rice
30. "What keeps me from dissolving right now into a complete fairy-tale shimmer is this solid truth, a truth which has veritably built my bones over the last few years–I was not rescued by a prince; I was the administrator of my own rescue."- Elizabeth Gilbert
31. "No matter what happened yesterday it is insignificant when compared to what lies within the core of your being today." – Sandy Brewer
32. "A woman who is not happy with herself can never be happy for someone else." – Toyi Ward
33. "If you can't make it better, you can laugh at it." – Erma Bombeck
34. "The most effective way to do it, is to do it." – Amelia Earhart
35. "Everyone has inside of her a piece of good news. The good news is that you don't know how great you can be. How much you can love. What you can accomplish. And what your potential is." – Anne Frank
36. "The secret of getting ahead is getting started." – Sally Berger
37. "Always concentrate on how far you have come, rather than how far you have left to go. The difference in how easy it seems will amaze you." – Heidi Johnson
38. "As we are liberated from our own fear, our presence automatically liberates others." – Marianne Williamson
39. "Stop wearing your wishbone where your backbone ought to be." – Elizabeth Gilbert
40. "One of the most courageous things you can do is identify yourself, know who you are, what you believe in and where you want to go." – Sheila Murray Bethel
41. "Life shrinks or expands in proportion to one's courage." – Anais Nin
42. "Always be a first-rate version of yourself, instead of a second-rate version of somebody else." – Judy Garland
43. "Find out who you are and do it on purpose." – Dolly Parton
44. "I declare to you that woman must not depend upon the protection of man, but must be taught to protect herself, and there I take my stand." – Susan B. Anthony
45. "Everything is going to work out—there's no other option." – Kari Miller
46. "'If you think you're done, you always have at least 40 percent more." – Lauren Crandall
47. "Every achievement, big or small, begins in your mind." – Mary Kay Ash
48. "In every crisis there is a message. Crises are nature's way of forcing change — breaking down old structures, shaking loose negative habits so that something new and better can take their place." – Susan L. Taylor
49. "Deal with yourself as an individual worthy of respect, and make everyone else deal with you the same way." – Nikki Giovanni
50. "It's not the load that breaks you down, it's the way you carry it." – Lena Horne
Do you have a favorite inspirational quote? Be sure to share it in your comments below.
Sue
To buy the image featured at the top of this page –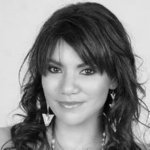 Sue Levy is the founder of the South African Just Pursue It Blog and Inspirational Women Initiative. She's a motivational writer and media designer, who is obsessed with everything inspirational with a hint of geek. She thrives on teaching women how to be brave and take big chances on themselves. You can find Sue on her Twitter page @Sue_Levy.
Note: Articles by Sue may contain affiliate links and may be compensated if you make a purchase after clicking on an affiliate link.