After traveling and seeing so much of the world, fans often ask me what are my thoughts on the greatest travel books.
I've put together my recommendations for books that should appeal to world travel dreamers — even if you never plan on leaving your neighborhood.
It's a mix of travelogues, memoirs and novels that have inspired my world travel dreams and I hope they do the same for you!
Greatest Travel Books of All Time —
1. As I walked Out One Midsummer Morning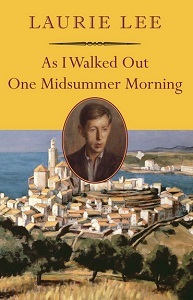 This memoir by British poet Laurie Lee was published in 1969 and describes the author leaving his small English village for an epic walking journey that will take him first to London and then through Spain, where he becomes embroiled in the Spanish Civil War.
The writing in this travel book is wonderfully poetic and Lee's encounters with poor villagers and descriptions of beautiful landscapes get me every time.
I also think this book affirms my opinion that the best way to really see a country is to get out of your car and walk.
2. Ninety-two Days: A Journey in Guiana and Brazil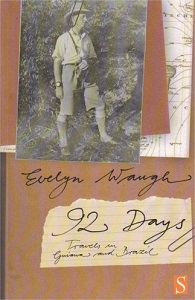 Evelyn Waugh was a 20th century novelist and biographer (you may have heard of Brideshead Revisited?). And what a traveller!
He attended the coronation of Haile Selassie in Abyssinia, he journeyed through the Belgian Congo in Africa and, in 1932, through British Guiana (now Guyana) in South America. It is this last journey that formed the subject of 92 Days and it was this novel that inspired the tagline on my travel blog.
This was seriously tough travel, the like of which I doubt anyone experiences these days but his thirst to "make the pages of the atlas real" is in my heart and soul.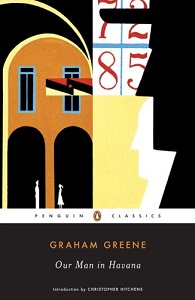 This novel by Graham Greene is full of humour, both dark and light. The tale of a vacuum cleaner salesman who inadvertently falls into the world of espionage on the eve of the revolution in Cuba is captivating.
On the day I achieved a world travel dream and arrived in Cuba, I just happened to find myself almost immediately on Lamparilla Street where Jim Wormold lives in the novel.
Havana, and Cuba, were everything I dreamed they would be.
4. The Motorcycle Diaries: Notes on a Latin American Journey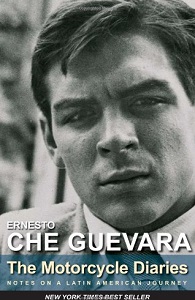 Ernesto 'Che' Guevara's memoir of his time spent motorcycling through South America in 1952 is a wonderful example of how travel can change your perspective, indeed your entire world view.
The young Guevara and his friend witness poverty, injustice and find a true Latin American identity within themselves.
The book and the 2004 film starting Gael Garcia Bernal had me desperate to rush out and buy a flight ticket to Buenos Aires!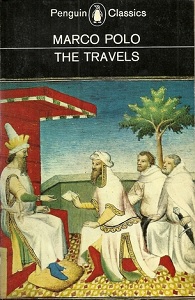 This 13th century Venetian must be one of the world's most famous travel dreamers. He travelled with his father and uncle looking for trade opportunities through Central Asia and China, visiting the court of Kublai Khan and returning after 24 years – now that's a lot of travel.
His travels inspired Christopher Columbus and I certainly got excited following in his footsteps through Uzbekistan!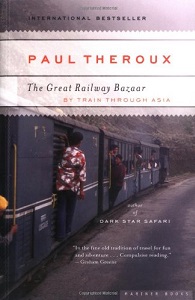 Prolific travel writer Paul Theroux has made a career out of his sometimes frustratingly negative but always engaging travelogues.
He's the sort of traveler who despises tourist attractions and creature comforts.
Like me, he is passionate about train traveland The Great Railway Bazaar is one of his best books on the subject, covering Europe, Asia and the Middle East on this one journey by rail.
I also particularly love his observations and stories about encounters with local people.
7. A Short Walk in the Hindu Kush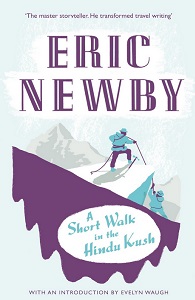 Author, Eric Newby's description of an attempt to climb a very challenging mountain in Afghanistan is a classic of adventurous travel writing and self-deprecation.
The ill-prepared and inexperienced, Newby, and his companion made a bit of a hash of climbing the mountain, but the "ah tale" to be told on his return!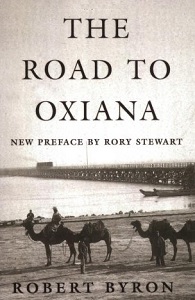 In 1933 Robert Byron traveled through the Middle East, visiting Beirut, Jerusalem, Baghdad and Teheran to 'Oxiana' the country of the mighty Oxus River (now called the Amu Darya) that runs along the border between Afghanistan and Central Asia (at the time part of the Soviet Union).
His diary is at times thrilling, humorous and dull, but always inspiring as he takes in the incredible architectural legacy of this part of the world.
Much of his journey frequents my world travel dreams but I fear the instability in that region will keep me away for more years.
What is your greatest travel book that has inspired your world wandering travel dreams? I am always looking for new inspiration for my world travel dreams…
Natasha
Natasha von Geldern is a travel writer, editor, and blogger who is passionate about making the pages of the atlas real by traveling the world. She is a contributor to Travel Wire Asia, Wild Junket Magazine, Yahoo! Total Travel, and Travelbite. You can find her on her travel website and blog, WorldWanderingKiwi.
Note: Articles by Natasha may contain affiliate links and may be compensated if you make a purchase after clicking on an affiliate link.