Last updated on December 31st, 2014 at 12:59 pm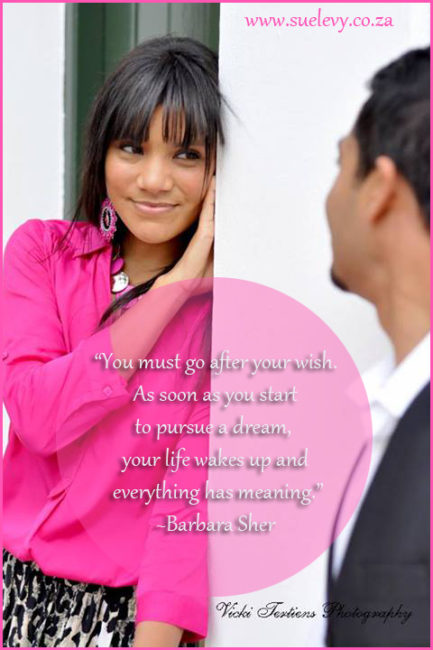 "Whatever you do, or dream you can, begin it. Boldness has genius, power and magic in it. Begin it now"

~Goethe
Being a dreamer is definitely walking the road less traveled.  The road often begins with one or several (if you aren't paying attention) "Aha" moments where you realize that you can't conform to the norm anymore.  You can't relate to the way others you know have chosen to live their life by conforming and looking only for security–even if it makes them deeply unhappy. At some point, with a very deep breath, you bravely take a step forward toward your big dream with a resolve that no-one will stop you from making it happen.
And it scares you to death.
Once you get the dream "calling" — no matter how long you postpone paying attention to what is being whispered to your heart — life will eventually bite you in the backside in an attempt to grab your attention to force you to follow your heart. And if you don't, you will find yourself asking your kids to live your dreams that you did not dare attempt. Expecting your kids to do what you were meant to do yourself is unfair, but that's where dreamers can end up when a calling is ignored in one's lifetime.
From personal experience, my father wanted my sister to study engineering.  My mother insisted that I do modeling.  It was their way of pushing us to go for bigger dreams, except these dreams were the ones they had given up on for themselves. I ended up modeling for 9 years.  I could see my moms proud smile every time she would see me in a magazine or on a poster.
But I soon realized that I couldn't live her dream any longer.
It was time to do what I loved — to do what I wanted to do — to listen to my calling.  Once I had my own "Aha moment," I realized I was a big dreamer and I needed to make my dreams come true.

Which brings me to the following 8 Aha Moments. If you've had one of these, you are a big dreamer —
1. You realize that you have a unique concept that could change the lives of people.
2. You find yourself planning your life ahead with big thinking that scares you.
3. You have thoughts of "I wish I was my own boss."
4. You find yourself making different plans while everybody else is busy doing the norm.
5. The word fear often comes into your mind, but the fear makes you excited and want to take a leap of faith.
6. You find yourself becoming influential amongst your peers and people trust your opinion about their lives.
7. You are a rebel with a cause.  You're a non-conformist because you don't adhere to rules.  Instead, you regularly make your own rules.
8. You tend to work obsessively.  You work harder than anyone to achieve what you want – even if it means you put yourself last while you put what you want first.
Does any of the above make you nod in agreement? Do you find yourself thinking, "Yes that me?"
AHA! You are a big dreamer!
It's not a bad thing.  Just know that you are taking the road less traveled.  Be at peace with the fact that you will become the one thing many people don't often realize if they just take a chance and stick with it no matter what — you'll become someone with a big dream that came true.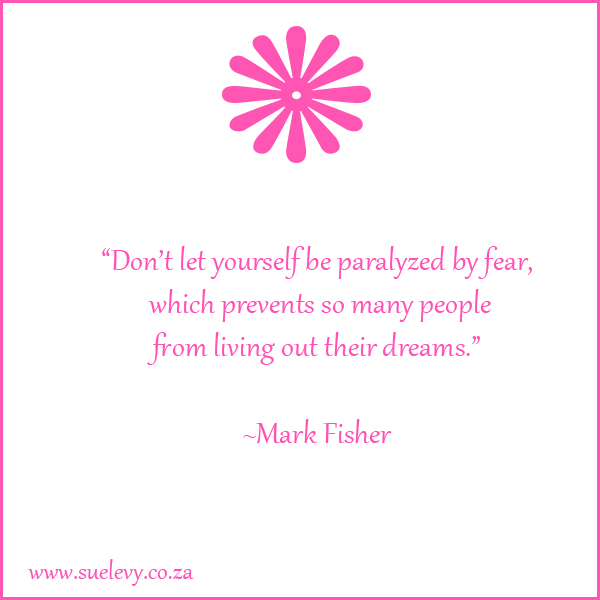 Don't let your dreams just be dreams. Go for what you want in life. Go for that dream.  Allow your Aha moments guide you into a new life and a new way of being.
And remember that fear can be deliciously wonderful.
Just Pursue It – Sue Faith Levy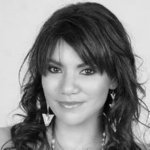 Sue Levy is the founder of the South African Just Pursue It Blog and Inspirational Women Initiative. She's a motivational writer and media designer, who is obsessed with everything inspirational with a hint of geek. She thrives on teaching women how to be brave and take big chances on themselves. You can find Sue on her Twitter page @Sue_Levy.
Note: Articles by Sue may contain affiliate links and may be compensated if you make a purchase after clicking on an affiliate link.