Last updated on July 27th, 2023 at 04:47 pm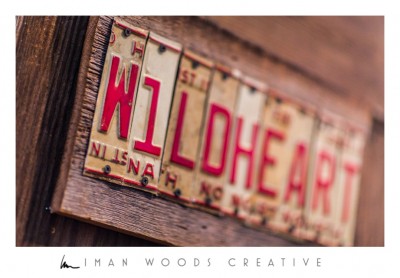 The past four years have been a whirlwind.
My son was born; it was a traumatic birth, to say the least. I was diagnosed with Lyme disease, and treatment kicked my butt. I tried to grow my business, and growth was slow. I worked on marketing, sales, and organizing my world. I got divorced.
I moved across the country… into the country.
Burnout snuck up on me and lays over me like a lead blanket. Heavy with dread, and no amount of movement would dislodge it. I stopped using my camera to capture mundane things. The beloved camera stayed locked away in my studio, only to be brought out for paid work. I started focusing on being more productive. My ex-husband lost his job, and I ramped up my work. The harder I worked, the further I felt from my creative self.
The women I interact with online have kept me going with messages of support and gratitude. But beyond that, I feel tired. Tired of being sick, tired of working hard, tired of being an artist.
Artists don't create on command or just because they want to make something. Artists create because we are compelled to make thought become tangible. Often, during turmoil, we are the definition of catharsis. But I've been creatively blocked.
It was until this week that my creative spirit started to sing again. It wasn't until the burnout was on its way out that I realized how deeply it had settled into my bones.
One of the things I wish people in the photography industry would do is talk about when we don't nail something as professionals. Inspired by professional photographer Sal Cincotta's discussion about being honest as teachers, I will tell you something I failed at.
I recently had a job for a VIP—someone I admire very much, both professionally and personally. I used my 8-year-old 1DS Mark ii (a veritable tank for the newbies) and an L zoom lens. I did my best to work around the focusing issues the camera has developed over the years. I've had it serviced many times, and the problem hasn't been resolved. Dust is attracted to the sensor. Whenever I change a lens, the dust is so bad I must retouch each image to remove it. I've had the lenses serviced, too. I'm not sure what is happening. But I digress. I did not nail this job. I was unhappy with the photos.
This was a big blow to my self-esteem as a professional artist. I could have rented a camera. I could have gotten a new one. I told myself all the things I should have done. I've known I needed a new camera for some time, but I put it off.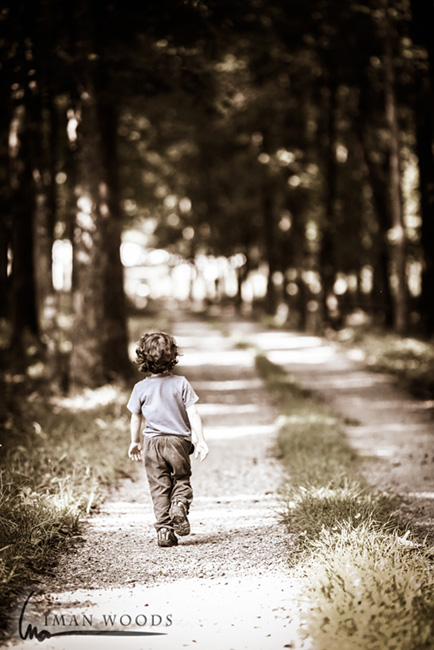 After our big move across the country to this new life and spending time depressed because I felt I was a bad photographer, I decided to buy a new camera. Part of my procrastination is that I've spent the past 8 years shooting on the industry-leading Canon 1Ds Mark ii. I saw great reviews for the 5D and its successors, but I was sure I'd want and need the 1DX.
If I bought the 1DX I wouldn't have anything extra money for lenses. And if the life of my 1Ds mark ii is over after a respectable 8 years, I would rather buy a 5D iii and an L prime. I ordered the 5D Mark iii, the 135mm F2L, and the 85mm F1.2. Normally, a new camera means eagerly awaiting the UPS man to pounce upon him and steal away My Precious. But I was so depressed the boxes sat unopened for several days. My BFF Jenna chided me that I needed to open it–that my mood would change when I did.
So I finally opened it one night after a particularly rough day.
And… at the most unlikely time… something clicked in my heart. I unboxed the camera and marveled at its beauty. I was concerned about some reviewers calling the 5D "plastic" feeling, especially from tank 1Ds. The 5D is much lighter, and considering the chronic pain of Lyme disease, I appreciate having a lighter-weight camera for long days of shooting. Make no mistake; this camera does not feel plastic at all. I like the feel of it in my hands. The menus are intuitive.
The battery grip makes the 5D feel VERY much like the 1DS Mark ii. The complaints about plastic in the tray of the battery pack are silly. Yes, you must be careful as you would with a memory card.
The 5D is sleek, fast, and incredible in low/natural light. I've been so overjoyed to shoot with it that I keep it at my side. It turns on fast. Focuses fast. Captures those fleeting moments that pass over a three-year-old's face.
And I've photographed mundane, simple, beautiful things EVERY day since. All because I have a camera to capture better what I "see." And I can "see" again.
If you're experiencing a creative rut, be kind to yourself.
I've been so hard on myself these past four years but was under tremendous stress. You can't make something from nothing if your soul is empty. I didn't push it when I realized I wasn't as passionate about photography in general. And no amount of negative self-talk worked to change what I had to go through. I've been spending time watching movies. And walking around the farm and just talking to friends and family. Sometimes we need to be still, like a battery needs to be plugged into one place and stay there to charge.
There is a light at the end of the tunnel if you're surviving burnout. A beautiful light you'll "see" and appreciate.

Iman Woods is an American artist who specializes in pin-up photography. Through a unique and therapeutic process, she's spent over a decade in perfecting, Iman helps women undo the damage from a negative self-image and unrealistic beauty industry expectations. She helps women embrace their own style of beauty and see themselves in a new light. You can find her on her website, ImanWoods[dot]com.
Note: Articles by Iman may contain affiliate links and may be compensated if you make a purchase after clicking on an affiliate link.