Last updated on December 10th, 2010 at 12:08 pm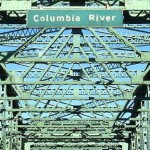 I don't need no GPS for driving, but . . .
I am on a three week road trip with my husband Tom. I forgot how incredibly fun this can be. Road trips aren't necessarily a dream come true for me. I've done the mom is hot, kids are crying and barfing, when-are-we-gonna-get-there family thing, but this is so different.
My husband and I have been with relatives three nights in a row and it has been absolutely delightful. Today, I experienced the amber waves of grain cruising through Washington.
I never really understood that statement until I saw it for myself:
The high desert and the Columbia River Gorge – incredible. My husband is a map man and I love to drive, so we make a good team. Today, I asked him if he wished we had a GPS. He looked at me like I was crazy. He barely uses a cell phone.
I don't need no GP f-ing' S he said.
And he's right. I love that about Tom.
I forgot how many of my dreams have already come true.
I also forgot how much I love to be stuck in a car with Tom. Watching him read a map, listening to him tell stories about his family, listening to him telling me why he still loves me and what made him fall in love with me in the first place.
Having this time to contemplate my next step in making more of my dreams come true is . . . a dream come true. I've driven 13 hours in two days and I can't wait to lay down and drift off with the pictures of all the incredible scenery I've been blessed to see.
I recommend everyone hit the road, even if it's just for a day trip – it really gets your dream machine working.
A road trip, or time off from your everyday life is a GPS for your dream inspiration. It will help you find it again.
Take a road trip.
When was the last time you hit the road?
Laurie
Laurie has several amazing dreams going on in her life at this time. She left 8 Women Dream in November of 2010 to devote more time to Club B and her NIA business.

Enjoy this special 8WomenDream Guest Contributor story submitted by new and experienced big dreamers throughout the world, edited and published to capture a dream perspective from different points of view. Do you have a personal dream story to share with 8WomenDream readers? Click here to learn how to submit dream big articles for consideration.
Note: Articles by Guest Post Contributors may contain affiliate links and may be compensated if you make a purchase after clicking on an affiliate link.