Last updated on August 15th, 2018 at 05:18 pm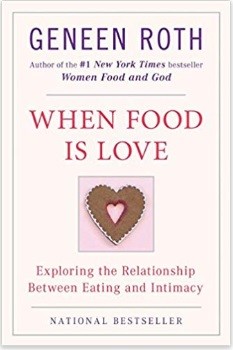 As I complete my dream of publishing my first book, Toxic Mom Toolkit about my toxic mother and stories from others about their toxic moms, I've decided it is also time to quit self-abusing with certain foods. If I am going to heal myself through the sharing of my story, then I want to heal my body too. I even hired a nutritionist.
One of the most challenging tasks for my new nutritionist was figuring out what I actually like to eat. What I would eat.
The look on her face at our first meeting said it all.
"What kind of fish do you like?" she asked sweetly.
"I won't eat fish," I answered truthfully. "But I love shrimp and crab!"
"How about baked or roasted chicken?" she countered.
"Only if there isn't any other form of protein in the house," I replied.
She cocked her head to one side, looking at me straight in the eyes. Something was weird; she just didn't know what it was.
She didn't know that when I was a single young woman living in San Francisco, I once received a plastic head of lettuce as an apartment-warming gift from a friend who knew that I every head of lettuce I ever bought with good intentions eventually got tossed into the garbage a week later–a brown spongy, decaying mess.
She didn't know that as a toddler I refused to eat anything except Rice Krispies and whole milk, for an entire year.
She didn't know that when I was a little girl, my toxic mother made to-die-for Swedish meatballs with spaetzle, but mostly, she was unable to prepare regular meals on any given day.
For my entire childhood, my brown-bag lunch was a white bread bologna sandwich–no mustard, no mayonnaise, and an apple. When my mother began her descent into drinking, generally doing what she wanted, and "napping" at odd hours, she couldn't be bothered to prepare meals at mealtime, if at all.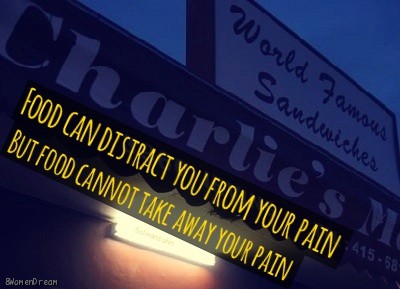 That's when quarters were stolen from pockets to transform into dill pickles and giant 29-cent bags of Lay's barbecue potato chips purchased up the street at Charlie's corner store. I began hiding boxes of Bugles under my bed. No one noticed because no one ever cleaned my room, including me.
There were nights when hunger would keep me awake, and I would risk the wrath of my mother by waking her and asking her for something to eat. Cream of Wheat Hot Cereal would be fine; I'd offer apologetically.
Whether my mother rose to feed me was predicated on the state of my hands.
Explicitly, she would demand I hold my hands out palms down. If they shook, we called it vibrations; she'd get up and shuffle down the hall to the kitchen and fill a pot with water.
If not, I'd be told to go back to bed.
I told my nutritionist all of this, referring to my crazy, illogical and harmful eating habits as just part of my residual Toxic Mom eating pattern and bless her heart, she kept a neutral face throughout. She must know better than most after so many client meetings that food is never just about food. She is sorry for what happened to me as a child. But I got the impression my toxic mom story was not unique to her. She was all business, which made it a lot easier for me.
"Let's start a list of foods you like, that are nutritious and go from there. Let's not worry about portions, just foods you will eat," she said.
That first list grew to include sliced turkey, turkey bacon, eggs, edamame, Babybel light cheese rounds, flax crackers, Trader Joe's quinoa and Chicken Siu Mai, and California rolls sushi. With this food roster and an occasional meal out, I've now averaged a one to two-pound weight loss per week. And I didn't have to beg anyone to get up and make a meal for me.
I am finally, actively, feeding myself and it feels good. I feel good. It is possible to let go of the toxic eating habits leftover from being a daughter of a toxic mother.
It's never too late.
Rayne Wolfe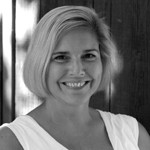 Rayne Wolfe is a freelance writer, and a former New York Times, Seattle Times, San Francisco Chronicle, and Sonoma Media, journalist. Her first book, Toxic Mom Toolkit: Discovering a Happy Life Despite Toxic Parenting (CreateSpace) was released in December 2013 and is available on Amazon. Rayne's non-fiction work is published in the Chicken Soup for the Soul series and Glamour Magazine.
Note: Articles by Rayne may contain affiliate links and may be compensated if you make a purchase after clicking on an affiliate link.