Last updated on June 23rd, 2011 at 10:32 am
T.D. was born in 1989 in a Western state. She was the youngest of four siblings, the third daughter. Her mother was her hero.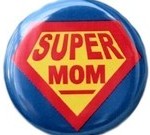 "I looked up to her. She wasn't around much, but when she was I wanted to be around her every second," she remembers.
When her parents divorced her brother stayed with their dad and the girls went with mom. Soon they lost their home and were living on the streets until they moved in with mom's heroin-addict boyfriend. T.D. often ran to the neighbors for help when her mom suffered through drug withdrawals, or when her boyfriend beat her.
Soon, the line between children and adults became blurry. There were some days when a kindergartner played nurse for her mother.
"I sat on the floor of our one bedroom apartment watching cartoons and crying. I thought she was dying and I didn't know how to help," she said.
Her mother was ice cold so T.D. covered her with a blanket. Then her mother started throwing up blood.
"I asked my mother how I could help and everything she wanted I got for her. Then she yelled at me to turn off the T.V. and to sit still and not to make any movements or sounds. As I sat staring at her I heard the rest of the world going on outside and I knew. I knew my life wasn't normal and that my mom wasn't a normal mom. I was five years old."
I've read enough of these questionnaires to know that the story wasn't going to get better. But I realized that T.D.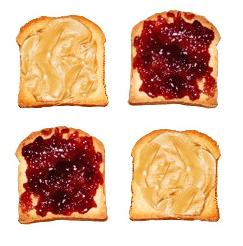 was another example of a girl who was a jelly-side-up kid.
Jelly-side-up is how I describe the phenomena of dropping half of a peanut butter and jelly sandwich and praying the dry side hits the floor.
With people, it describes someone who hits the floor but gets up again and dusts themselves off.
Jelly side down? They're stuck. They feel sorry for themselves. They wonder — what's the point? They slide. They stick to their abusers. Sometimes they become their mothers.
In the case, no matter what happened, T.D. just kept trying to be a nice, normal girl.
She sought and stopped therapy.
"It didn't help me… it only made me angrier towards my mother. I didn't want any drug prescriptions, which several therapists offered."
Her mother blamed T.D. for many things including her addiction, her boyfriend troubles and one very dramatic suicide attempt. When T.D. was 13-years-old her mother kicked her out of the house over a man she had met only months before. She lived with her father and stepmother, limping though high school. She moved out of her dad's house when she was 17 and graduated high school with a 2.1 grade point average.
All things considered, I personally consider her 2.1 grade point average a triumph!
"I went to college for one year but I couldn't afford it."
Her freshman grade point average was 4.0.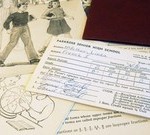 She currently works as an administrative assistant at an engineering company and is applying for grants to continue her college education.
She volunteers as a mentor in her local Big Brothers/Big Sisters program.
She credits four amazing women for helping her be the adult she wants to be, but she misses a true mother/daughter relationship.
"I thought after so many years, I wouldn't care but I am a girl and every girl needs a mom," she said.
Moving forward, she doesn't anticipate any changes in her view of her mother. She has no contact with her mother — and T.D. is okay with that. Jelly side up, I'm telling you.
"My mother never knew the true meaning of love or family. She would choose any man over her family any on given day."
I only wish I had figured so much out by my twentieth birthday.
When did you first know your mom was different from other moms? How old were you when you realized your mom was toxic to you?
Rayne Wolfe's dream is to write her first book Confessions of an Undutiful Daughter by the end of 2011. She completed her dream journey May of 2011 on 8WD after a year living her dream. You can find her at Toxic Mom Toolkit on Facebook.

Enjoy this special 8WomenDream Guest Contributor story submitted by new and experienced big dreamers throughout the world, edited and published to capture a dream perspective from different points of view. Do you have a personal dream story to share with 8WomenDream readers? Click here to learn how to submit dream big articles for consideration.
Note: Articles by Guest Post Contributors may contain affiliate links and may be compensated if you make a purchase after clicking on an affiliate link.