Last updated on December 3rd, 2012 at 05:49 pm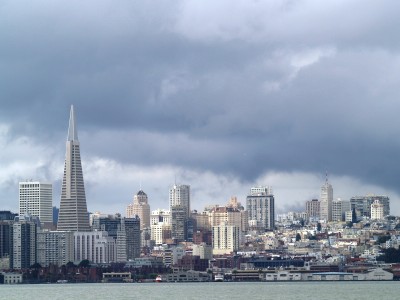 How are you when it comes to celebrating your own dream accomplishments?
I have to admit, it was tough getting started. The voices in my head were on high volume:
"You're not a blogger!"
"You' re not a good photographer!"
"You are a complete impostor!"
It got easier to embrace successes through the year – but it seemed as though all the progress  I've made has been overshadowed the mistakes and miss steps I've had.
When I mentioned that to our leader Cath this week, we both laughed – asking each other,
"Why is it so hard to acknowledge all that we've done to make our dreams come true? It's so easy to see what we DON'T do – what's so hard about a pat on the back when things go well?"

So I considered a possibility – that the emotion of fear in dreaming for ourselves is stronger than the enjoyment we get from our dream accomplishments.
Fear is stronger than joy.  Is that true?
As I got started with the dreaming process, fear was high and it made me do crazy things, like second guess my passion, remain hypercritical of my images, take feedback very personally
and resist risk and the unknown.
But as I gain momentum – my confidence builds.  Fear shows up in less extreme and debilitating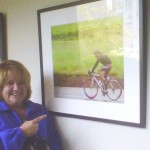 ways.  When opportunities come up now, my instant reaction is "what if"- versus before, when my initial reaction was "I don't think I'm ready."
So it's a year into my dream – these are some of the "dream related" things I've done on my path to becoming a recognized photographer:

I've entered numerous local and national photo contests
I've had public showings of my work at a local salon, and I currently have 2 images hanging in an art show in San Francisco.
I participated in my first Art Fair in April of this year.
I attended a day long seminar on studio lighting to further my technical knowledge
I became a Varsity Pix Official School Photographer
I started a popular photo MeetUp Group
I was a second shooter at a wedding ceremony and reception
I'm starting to realize that at some point, after taking a series of small, non sexy but related steps
I accomplished what I set out to do – and without fanfare or much attention and realization, I can say I did it!
Until next photo,
Rem
Remy's dream is creating opportunities for photography showings and public displays of her work.

Enjoy this special 8WomenDream Guest Contributor story submitted by new and experienced big dreamers throughout the world, edited and published to capture a dream perspective from different points of view. Do you have a personal dream story to share with 8WomenDream readers? Click here to learn how to submit dream big articles for consideration.
Note: Articles by Guest Post Contributors may contain affiliate links and may be compensated if you make a purchase after clicking on an affiliate link.