Last updated on April 2nd, 2012 at 01:30 pm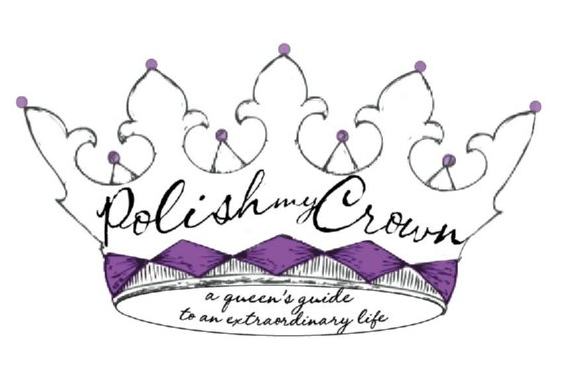 Today, we are celebrating! Positive Thursdays are a celebration enough (and trust me, I needed one this week) but today I'm excited to share with you some big news for me! Last week, I wrote a post celebrating the life and legacy of Steve Jobs.
He was quoted saying: "Your work is going to fill a large part of your life, and the only way to be truly satisfied is to do what you believe is great work. And the only way to do great work is to love what you do."
And you know what is something I love to do? Blog. I've been a blogger for quite some time, but my Polish My Crown blog began last June.
I shared my favorite posts from the year in this "birthday" post:
My life experiences — how I've learned, grown and been inspired in the past year :
4 Years, 5 Posts
Dear Andi: A Love Letter
February 1, 2006
Lessons Learned
Everybody Dies but Not Everybody Lives
32 Things to Remember
People Throw Rocks at Things that Shine
You Were Meant to Sparkle & Shine!
Live Fearlessly, Embrace Change Appreciate Today
Happiness and Positivity –
11 Facts about Positivity!
21 Habits of Happy People
27 Positive Self-Affirmations
Choose Happiness, Today, Now
Don't Take It Out on Your Body
There's Nothing About You that's Plain
Respecting Yourself
As fun as my blog birthday was, today is more exciting! This past week, we officially launched the new and improved Polish My Crown blog! The lovely Catherine assisted (okay, handled all of it) me with transferring the old blog site to the new page.
A few months back, a designer created a header for me and we uploaded that as well. After adding in the blogroll, Instagram and Twitter feeds, we were good to go!
I'm still working on a few glitches – but this is honestly a dream come true for me to have the blog up and running!
As you can see on my "Bio" page, it's been a goal to get this blog launched since the beginning of my 8WD journey so I am so excited to have this actually happen!
I'd love to have you check out my site and let me know what you think!
Thank you to all who have been there for me throughout this blogging adventure. Your support, encouragement and love makes it so much easier to maintain a positive attitude and choose to live life extraordinarily.
While my life is far from perfect, I choose to view this crazy life as a valuable gift, a precious experience and a necessary catalyst for change. I choose to embrace the queen-ness and the "crown polishing" and live my life extraordinarily and joyfully.
This blog is a source of happiness, peace and hope for me; and I hope for my readers.
*Note: This morning I also purchased the new domain name www.positivethursday.com – NO clue what I'll do with the site, but SO excited for the opportunity! Send any new blog ideas my way!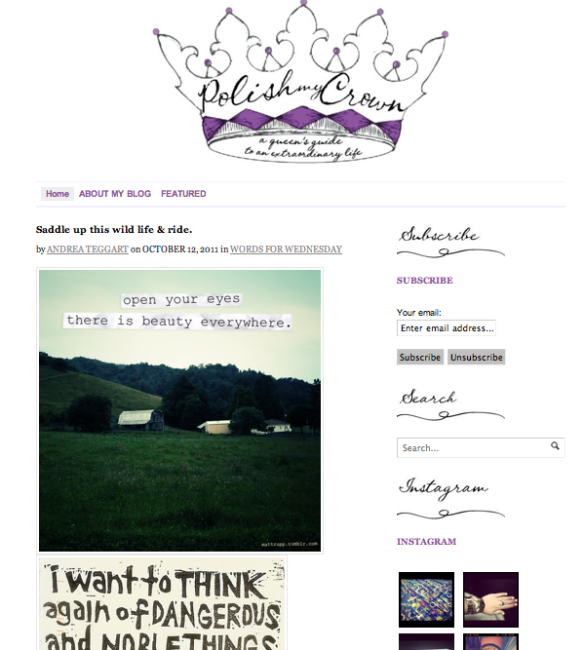 Andi

Enjoy this special 8WomenDream Guest Contributor story submitted by new and experienced big dreamers throughout the world, edited and published to capture a dream perspective from different points of view. Do you have a personal dream story to share with 8WomenDream readers? Click here to learn how to submit dream big articles for consideration.
Note: Articles by Guest Post Contributors may contain affiliate links and may be compensated if you make a purchase after clicking on an affiliate link.