Last updated on July 5th, 2022 at 11:21 am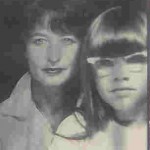 Some people feel safe at home. Some people feel safe in church. I happen to feel safe in the embrace of a red velvet theater seat as the lights dim down and the previews start up.
When I was growing up, each weekend my parents handed my brother a dollar as they dropped us off in front of the Four-Star movie theater. We watched the double bill twice and walked home in the dark to an empty flat.
That was our normal.
I could have grown up to hate the movies, hate theaters, hate the sight of Milk Duds or the smell of popcorn, but I love everything about the movies.
We have a tradition of going to the movies on Christmas Day with friends. On New Year's Eve, my Mister and I went to the movies again to see The Fighter, Mark Wahlberg's tour de force on boxing and family. The film tells the story of welterweight champ Micky Ward's hardscrabble life growing up in Lowell, Mass, the youngest son in a family of nine.
Not only did he grow up in the shadow of his older brother, boxer Dickie Eklund, (played by Christian Bale) whose main claim to fame was one fight with Sugar Ray Robinson, who either fell or slipped during the fight.
As his boxing career ended, Eklund experienced a long decline into crack addiction. Add to that family dynamic, seven–count'em–seven, sisters that fly around the film like a cloud of foul-mouthed harpies.
And then there is Ward's mom and manager, Alice.
Not since Mommy Dearest has a movie mother given me such a fright. She keeps all her adult children close, especially most of her adult daughters who never left the house in which they grew up. She is so amazingly selfish and manipulative, that even when a mismatch threatens her son's career, she wheedles him into the ring because if he didn't fight "nobody gets paid" meaning she doesn't get paid.
For Alice, it's about control and money and being the mother of a famous boxer. Of course, the older son, who has drug problems, gets the lion's share of her attention. The younger, more thoughtful son, though in his thirties, is treated like a child and told what to do.
What for me was most excruciating to watch was Micky Ward's slow realization that just maybe his mother and his family weren't truly in his corner. When he gets an offer to train year-round and get paid for that time, the family is flabbergasted that he'd even entertain the notion. This film does a great job in stretching out the painful process Ward goes through when he suspects he could do better making his own decisions.
When he falls in love with a rational, reasonable girl he finally sees his family through her eyes.
It's hard to watch another human being see that their family is fueled by selfishness, ruthlessness, greed, and a twisted need to control past the point of mutual benefit. It reminded me how those of us who grow up with toxic mothers reach that point when we realize if want to pursue our dreams we'll probably have to fight our own mothers first.
Sometimes it's just a verbal fight when we declare our independence and lay out our boundaries.
Other times it's a fight to get out pursuing our dreams. When we stake our claim on our dreams there's that rough period when we fear our toxic mothers can ruin everything for us. But what we daughters of toxic mothers know that bracing for the fight is usually enough to make a manipulative mother chicken out.
Sometimes toxic mothers make us fight for our dreams and the older I get the better I understand that it's not really a bad thing. Well, maybe bad for them. Good for us.
Rayne Wolfe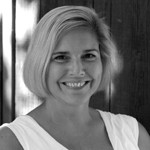 Rayne Wolfe is a freelance writer, and a former New York Times, Seattle Times, San Francisco Chronicle, and Sonoma Media, journalist. Her first book, Toxic Mom Toolkit: Discovering a Happy Life Despite Toxic Parenting (CreateSpace) was released in December 2013 and is available on Amazon. Rayne's non-fiction work is published in the Chicken Soup for the Soul series and Glamour Magazine.
Note: Articles by Rayne may contain affiliate links and may be compensated if you make a purchase after clicking on an affiliate link.