Last updated on July 5th, 2022 at 02:19 pm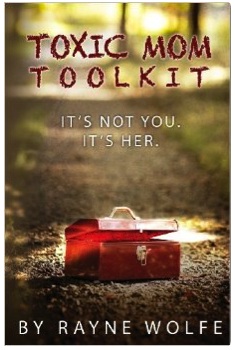 As I write my first memoir and look back on my life as a daughter of a toxic mother, I know that at certain times–when I was single, or married; when I was happy or not; when I was embarking on something new and challenging or set in my ways–when it came to my relationship with my mother each phase served up unique questions I needed to sort out.
If I could remember those phrases and put those many questions in a sequence that led from one to the next, could I condense the process and allow others to avoid long periods of confusion, fear, and self-doubt?
I may have suspected my mother was a not-to-be-trusted person when I was in my late twenties, but it probably wasn't until well into my forties I became confident in saying she was truly a toxic mother (and wife, daughter, and friend for that matter).
It took me a long while to really see that my mother was more than awful, more than just ill-equipped to be a mother. She was toxic.
Why not speed up the toxic mom realization for others?
For example, only recently have I worked up the nerve to pay Ancestry.com $19.95 a month to look at a family tree that I was told my entire life only consisted of our splintered four-person nuclear family.
By the way, any mother who tells a child they only have siblings and parents for relatives has climbed up into the family tree and sawed off the branches herself for her own reasons. Every human being has hundreds of relatives–a common late-in-life revelation for daughters of toxic mothers.
Deciding to collect birth certificates, marriage certificates, divorce declarations, adoption records, prison and orphanage records (yes, they're online!) and to line them up and study them is a powerful decision. Yes, it can be a Pandora's Box, but it's your Pandora's Box. You might discover earlier marriages, births, divorces, deaths, suicides, and periods of incarceration for interesting things.
If you're me, you'll discover your mom's older sister, a family history of polygamy, possible incest, hospitalizations for alcoholism, and grandparents who parked their children in orphanages during the Depression.
But all of these discoveries begin with a question.
That's why each person will tackle my questions her own way. A daughter commencing her journey of self-discovery could work first on the questions she feels most applies to her; she could take breaks or let questions inspire dreams or discussions. Answers could provide confidence for family confabs. I think it would certainly help inspire a little detective work on the family story between writing sessions.
I designed 20 Questions for Daughters of Toxic Mothers for the Toxic Mom Toolkit book research. Here are 5 questions among my 20 I feel every daughter of a toxic mother must ask herself.
Ask Yourself These 5 Toxic Mom Questions:
1. What do you know about your mother's life before you were conceived?
2. Do you have a copy of your own birth certificate? Have you seen your mother's birth certificate and her marriage license/s? Have you ever laid them all down side by side and studied them closely?
3. Was there any family tragedy or need to focus on another sibling that may have negatively affected your relationship with your mother?
4. Can you list five wonderful things your mother has happily done for you?
5. If you have talked to a therapist about your mother, what discovery or coping tool helped you the most? Brought you the most peace?
Rayne Wolfe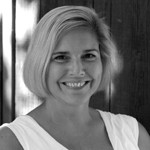 Rayne Wolfe is a freelance writer, and a former New York Times, Seattle Times, San Francisco Chronicle, and Sonoma Media, journalist. Her first book, Toxic Mom Toolkit: Discovering a Happy Life Despite Toxic Parenting (CreateSpace) was released in December 2013 and is available on Amazon. Rayne's non-fiction work is published in the Chicken Soup for the Soul series and Glamour Magazine.
Note: Articles by Rayne may contain affiliate links and may be compensated if you make a purchase after clicking on an affiliate link.