Last updated on June 23rd, 2011 at 10:55 am
Last week I included a questionnaire in my blog entry, Got A Dream: Ask For Help.
It focused on readers experiences with their own toxic moms.
Oh my goodness, I was blown away by the honesty and powerful wisdom women shared with me.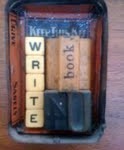 I've been dreaming about these women and their experiences all week long and I can already envision a feature in my book where each becomes a recurring character offering up precisely the truth needed in each chapter.
I could color-block the quotations and insert them into text identifying each with simple initials and ages.
It's something I never considered until the readers showed me how powerful their insights are.
Consider this nugget from a successful professional woman, age 56:
"My mother was incredulous that I could breathe on my own. Constant belittling. She'd ask me my weight and then say, well, you look every ounce of it."
But this daughter realized something about her toxic mother very quickly.
"My mom thought we were little reflections of her and she hated herself so much she couldn't love us."
How's that for insight?
During a conversation with another reader/contributor, she wished an older woman had taken her aside when she was a teenager and just told her what she was dealing with and what her options were regarding her toxic mom.
Which makes me want to type FASTER as I write this book.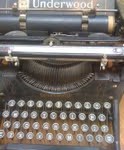 Last week I collected many completed questionnaires and managed seven phone interviews.
While this is a serious fact finding mission, nearly all of these conversations included peels of laughter over how bad some parents can be.
"My mother was an alcoholic and later I became a drug addict. She used to say; at least what I do is legal. And I'd say, yeah, but I know my name all day!"
This toxic mom survivor lived as a meth addict for many years.
When she did decide to get clean it was at nearly the same time her alcoholic barfly mother died. A 12-step program helped her regain a sober and productive life.
"That's where I learned that you have to forgive you. Because I did the same things basically as my mother. I did everything bad my mother did, basically. Forgiving myself was the way to forgive her and move on."
Other conversations were somber, yet hopeful.
A young mother and teacher remembered a life so bleak because of serious abuse by both parents that she can recall inspiration arriving in a single sentence found in a thick book.
She is referring to President Lincoln's confessional quotation regarding the worst days of the Civil War. He said,


"I laugh
because I must not cry.
That is all.
That is all."
"Abraham Lincoln said you have to laugh so you don't cry. I'd think God put this right here, so I can make it through.
Darkness and light. I knew I could feel my way around. Some random morsels of kindness helped me to survive until the next morsel came."
One massive common theme from these questionnaire answers zeroed in on the final questions about the anticipated frequency of contact as toxic mothers age. Most of my respondents had no plans to visit mom in the rest home.
Here they are in their own words:
"I'll have less contact. She seems to want to hang guilt over my head — when I die, you'll get all my stuff -Â but frankly, I don't want any of it."
"(My siblings and I) joke that mom will outlive all of us because she has no stress since the universe revolves around her. Now that she is playing queen of the nursing home she can create whatever reality she wants."
"I've got a picture of my (late) mom as a hot teenager on my wall and the other day I looked at it and said why did you have to be like that? I really needed you."
"I've paid my dues. I did everything I possibly could to earn their love. I don't feel like I need to give them anything in their old age."
"I do thank my mother for my life. That she made me a worker. I worked hard as a student, winning awards that she bragged about to people, but never congratulated me for."
"I have no guilt and no plans to care for my mother.  I know some of my neighbors better than I know my mom."
If you haven't filled out a questionnaire, please do at the entry entitled "Got a Dream? Ask for Help.  Your story can help someone else avoid so much pain and heartache.
A note on the photo illustration up top:I have a creative habit of making Joseph Cornell type art boxes. My creation "Write the Book 4U" is a little tiny piece. Funny enough I slipped a fortune into criss-crossed wires on the back. It reads: "The great pleasure in life is doing what people say you can't do."
Rayne Wolfe's dream is to write her first book Confessions of an Undutiful Daughter by the end of 2011. She completed her dream journey May of 2011 on 8WD after a year living her dream. You can find her at Toxic Mom Toolkit on Facebook.

Enjoy this special 8WomenDream Guest Contributor story submitted by new and experienced big dreamers throughout the world, edited and published to capture a dream perspective from different points of view. Do you have a personal dream story to share with 8WomenDream readers? Click here to learn how to submit dream big articles for consideration.
Note: Articles by Guest Post Contributors may contain affiliate links and may be compensated if you make a purchase after clicking on an affiliate link.