Last updated on April 1st, 2012 at 12:21 pm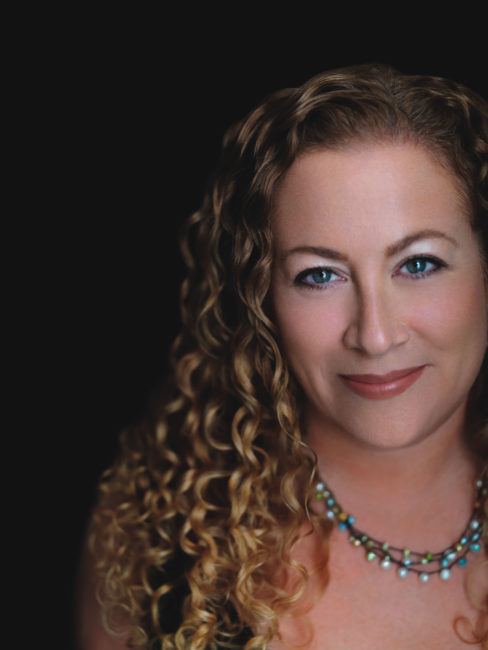 "I want to be able to keep making people open their eyes. Â I think we all want to change the world, and I can't do it with a magic spell but I do think I can do it one line at a time."
That's bestselling author Jodi Picoult on writing. She's a master storyteller, and her novels tackle tough topics, often exploring prickly and uncomfortable moral ground. Â I've been corresponding lately with Jodi, who as it turns out is also a lovely person, down-to-earth and grounded, friendly and responsive to her readers.
How Did This Happen?
I reached out to Jodi after my mom serendipitously met her at the Ft. Myers, Florida airport last fall. My mom had arrived early for her flight, and was waiting at the gate.
She ended up sitting in the same row of seats as Jodi and one of Jodi's good friends. All three women were clicking away on their laptops. Â My mom struck up a conversation with Jodi's friend, who like my mom works in health care. The friend said Jodi was helping her write something.
"My friend is a renowned author," she said. "I should pay attention to her!"
"Let me introduce you," she added.
My mom had seen Jodi's photos on the backs of her books and is a fan. "I bet I know who you are!" she said to Jodi.
She was struck by how down-to-earth and nice Jodi is. "She's a real person," she said.
Our Points of Connection
Like Jodi, I studied creative writing at Princeton University as an undergraduate. Like Jodi, I earned my master's degree at Harvard University.
Like Jodi, I'm a redhead.
Like Jodi, I hope to change the world through my writing.
And, Our Differences!
Of course, she has seventeen bestselling books under her belt, and I'm working on book number one. She's a total inspiration.
I summoned up my courage to reach out to Jodi a few weeks after my mom met her. I wrote her a short note explaining our commonalities (that we are Princeton and Harvard educated, redheaded writers!). She wrote back right away.
I asked if I could interview her, and she graciously agreed to a future interview. However, she was about to head out on a book tour, making life extra-busy at the moment (this is a woman who has three kids and, as her Website bio states, "three Springer spaniels, two donkeys, two geese, eight ducks, five chickens, and the occasional Holstein").
We agreed that I'd post her tour dates here so her readers and fans, new and old, can catch her on the road. And I'll conduct a more formal interview in the fall.
Please go out and see Jodi read from her new book House Rules, get your books signed, and meet this wonderful woman! You can find Jodi Picoult's tour dates on her website.
In the meantime, here are some writing tips from Jodi, compiled from earlier interviews, that I found helpful. These tips can also be applied to other dreams ~
do it
see it through
don't just wait for inspiration to strike
keep at it!
Writing Tips from Jodi Picoult:
Do you have any advice for someone who wants to be a writer?
DO IT!
"Many people have a novel inside them, but most don't bother to get it out. Writing is grunt work – you need to have self-motivation, perseverance, and faith… talent is the smallest part of it.  If you don't believe in yourself, and you don't have the fortitude to make that dream happen, why should the hotshots in the publishing world take a chance on you?"
See It Through to the End!
"And — here's a critical part — when you finally start to write something, do not let yourself stop…even when you are convinced it's the worst garbage ever. This is the biggest caveat for beginning writers. Instead, force yourself to finish what you began, and THEN go back and edit it. If you keep scrapping your beginnings, however, you'll never know if you can reach an end."
Don't Just Wait for Inspiration to Strike!
"Writing is not about being inspired, waiting for the muse to strike. You can always edit something bad. You can't edit something blank. I'm always writing, even when I'm not at my desk. I write on my hands. I used to write on my kids' hands, too, but they don't let me any more. When I'm driving I sometimes write all the way up my arms."
Keep At It!
"It's a fallacy that writers have to shut themselves up in their ivory towers to write. I have all these interruptions, three of which I gave birth to. If I was thrown for a loop every time I was distracted I could never get anything done."
If you'd like more of Jodi Picoult and how she writes while being a mom, here's a lovely video of her –
Recommit to yourself this week to see your dreams through to completion, to keep at it even if you're not "feeling" inspired, and just believing in yourself enough to get it done.
I'm committing to this – Â with help from a little best-selling book inspiration from Jodi Picoult.
Lisa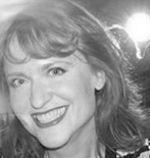 Lisa P. Graham is an inspirational writer, life coach, TED motivational speaker, and globe-trotter whose passion is to help others to find happiness and meaning in their daily lives. A political activist at heart, Lisa would like to empower more women to run for political office as a way to create positive change in the world. You can find her on her website or watch her TEDx speech on YouTube.
Note: Articles by Lisa may contain affiliate links and may be compensated if you make a purchase after clicking on an affiliate link.