Last updated on July 27th, 2014 at 10:20 pm
Are you giving your dream your best?
My dream is to become an accomplished equestrian.  My other dream is to see the long-lasting continuation of the LaCanada Rose Parade float.
As I reflected on last week's post, I realized that I have truly not been giving my equestrian dream my best.  So, I took a step – Yes!  An actual, concrete step towards making my dream happen.
I called a new trainer.  I told her my whole story.  All about Tori.  All about the horse accident that resulted in knee surgery.  All about the accident with Nikki that left this lovely scar on my hand.  But I also told her that I know I have an accomplished equestrian hidden within me.
I just need some help finding that person.
She said she can help.  She has some very nice school horses for me to ride.  She thinks Gwen, who is retired from an eventing career, will be just the horse to start giving me my confidence back.
We scheduled a lesson.  I arranged for Grandma to watch my 4 year old.
And then, it rained.
Sigh . . . no lesson.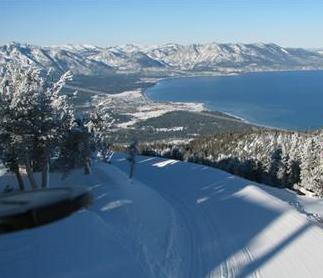 But that's OKÂ  We'll reschedule as soon as I get back from vacation.
(I'm writing to you from Lake Tahoe)
To ensure the longevity of the LaCanada float, I also need to make sure I'm giving them my best.
So I stopped for a few minutes this week and took a step back.
I stopped returning e-mails to all the various groups who have contacted me to volunteer –
Girl Scouts of all ages
High school service groups
The Asian American Yale Alumni Association (they sound smart, don't they?)
A group of home school-ers from Conejo Valley (where the heck is that?)
The San Fernando Valley Key Club
A couple from Michigan who spend most of the year traveling about the country in their RV
A family from somewhere who's bringing Mom out for her 75th birthday to experience her lifelong dream of working on a float and seeing the parade in person (I've made a note to organize the entire shift to sing Happy Birthday to her).
I stopped figuring gallons of glue and paint and stopped worrying about whether or not I have enough cranberry fiber – 70 mesh.
I stopped debating with our artist whether "column mix", "rock mix", or "bridge mix" is best for the bricks on the sides of the float.  No, unfortunately, we don't yet have something called "brick mix".
I stopped writing the deco part of the media kit that will be sent to all of the TV stations and I stopped thinking about what should be on the volunteer decorator badges this year.
And, I stopped worrying about floral arrangements – all 64 of them.
I  simply stood back, considered the float as a whole and asked myself, am I planning the best float that I can?  I don't have the answer yet.
But.
I've also wondered – do we have to be the best we can all the time?  Is it OK if sometimes we don't feel like giving our best?
I think so.
For example, when I spent the first morning of our vacation cleaning up from a pee-pee accident.  I didn't feel like being the best Mommy I could be.  And that's OK.
As I start riding again, it's OK if I feel like an easy 20 minute ride once in awhile.
What's important is that we always go back to giving our dreams our best.  Because our dreams, and ourselves, deserve nothing less.
Have a wonderful Thanksgiving everyone!
We all have a lot to be grateful for.
'Til  next week, when hopefully, I'll report to you on my first lesson.
Think sun!
Danelle
(Danelle left 8 Women Dream in March of 2010 and is still working  on her dream is to become an accomplished equestrian)

Enjoy this special 8WomenDream Guest Contributor story submitted by new and experienced big dreamers throughout the world, edited and published to capture a dream perspective from different points of view. Do you have a personal dream story to share with 8WomenDream readers? Click here to learn how to submit dream big articles for consideration.
Note: Articles by Guest Post Contributors may contain affiliate links and may be compensated if you make a purchase after clicking on an affiliate link.