Last updated on December 28th, 2010 at 09:03 pm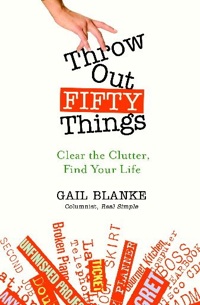 Recently I accomplished the level of business success which allowed me to get a home for just me and my animals. I was living at my business – now the two are separated. How can I possibly hope to acquire my relationship dream living that way?
Along with this change came cleaning, painting and sifting through boxes and boxes of stuff. I did say boxes and boxes, right? You know, those things we acquire over time – the things we don't really need.
This plowing through my boxes has me thinking about the differences between wants and needs –
Need.
A need is a must for survival. If we are hungry, our body needs food. If we are thirsty, we need water. We need shelter, money and love too.
Pretty simple.
Want.
A want is something you would like to have. Wants are things like chocolate ice cream, vacations in Europe and owning pets.
Wants are not so simple.
We often turn our needs into wants, and the want becomes something we don't really need. For example, when you are hungry you can choose to eat a healthy salad or two bowls of ice cream. If you choose eat the ice cream, you are satisfying a need with a want. It's easy to go through life mixing our wants up with our needs, until one day we look around and are confused by the life we are living.
To escape living a life of only wants, we need to learn how to understand the distinction between wants and needs so we can make better life choices.
As I lifted items from my moving boxes, I asked myself:
Do I need (helping me survive) or want (not helping me survive) this?

How does this item make me feel when I look at it?
These questions helped me simplify the process and connect with any unnecessary items I was hanging on to for no reason. Clearing out the things we have purchased, when we confused a want with a need, can bring new energy into our lives (and our dreams).
You have to make space for the new to come into your life.
Dreaming is about change.
Dreaming is about taking steps into the unknown to do this thing we are called to do. Sometimes the best place to start working on this dream thing is to clear out all the un-necessaries and make room for the new. Obviously, not living at my business is a great first step to dating again, and it creates space in my life for a man.
Literally.
It's also important to clear out any items that don't make me feel good when I look at them. You know these items. I'm sure you have them too. It's that dress you bought 6 years ago you keep hoping you will fit into someday, but every time you look at it you feel sad. Give it away! Get rid of that stale energy.
Replace it with arm weights, or a promise to walk one hour a week, or drink one more glass of water a day.
It's that glass vase your last boyfriend gave you your last roses in – right before you broke up. And every time you see it you feel sad, mad or bad. Buy some flowers and place them in that vase, then go to your nearest hospital / women's shelter/ retirement home. Tell the volunteers to give your vase of flowers to to any patient/person who needs something to cheer them.
Clear out the emotional and physical clutter and make room for a better life.
Be creative!
Gail Blanke is the founder, president, chief executive officer of Lifedesigns, LLC, a company whose vision is to empower men and women worldwide to live truly exceptional lives. She is also the author of the best selling book, Throw Out 50 Things, Clear the Clutter. Find Your Life. Below she offers the following video detailing the benefits of clearing the clutter in your life –
If you have trouble with clearing out the wants verses needs in your life on your own, Gail Blanke offers a free workbook to help on her website called, Throw Out Fifty Things presents The Big Letting-Go Workbook (it is in a word document).
Print it and place it where you will look at it every day. Set a goal to sit down and complete it before the end of summer.
After you've cleared all the different clutter in your life, tell me how it freed up the energy to take a step toward your dream. Maybe if you dream of being a writer, so you clear out a writing corner to create a space for writing. If your dream is to lose weight, maybe you clear out all the high calorie foods in your kitchen.
I bet you feel better afterward.
Once I am through clearing all my clutter, I'll have to take a look at how I am adjusting to living alone, and any lonely feelings which may surface. I don't want to date because I am lonely. I want to date as a whole, complete person.
As a birthday gift to myself I'll have to check out some of those Home Depot classes – now that I have a place to paint and fix up again. Maybe there will be a guy who likes to paint too . . .
You think?
Happy birthday to me.
Clear the clutter keeping you from your dreams –
Veronica
Veronica rotated off 8 Women Dream in December of 2010 after successfully completing 2 dreams.


Enjoy this special 8WomenDream Guest Contributor story submitted by new and experienced big dreamers throughout the world, edited and published to capture a dream perspective from different points of view. Do you have a personal dream story to share with 8WomenDream readers? Click here to learn how to submit dream big articles for consideration.
Note: Articles by Guest Post Contributors may contain affiliate links and may be compensated if you make a purchase after clicking on an affiliate link.