Last updated on March 28th, 2023 at 03:00 pm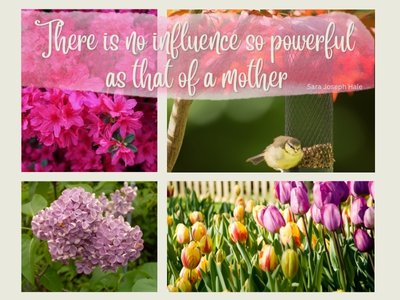 The yard was in full bloom–creeping flox, tulips, azaleas, and a lilac bush by the bird feeders.
My brothers had spent the day helping our mom plant some new trees and bushes, including a Japanese maple. They were now pushing wheelbarrows of dirt along the driveway to deposit more fertilized earth around some of the ground covers.
It was what she had requested for Mother's Day: a day of work in which my brothers and father would take her to the plant nursery, picks out some new trees, bushes, and flowers, and then do the manual labor of helping her to plant them.
My mom loves gardening but wanted a hand with the heavy lifting for Mom's Day.
She also asked me to spend a few hours with her working on her life visions, goals, and dreams. Since I am a life coach, and this is what I do for my clients, it was a natural fit for me and fun to be able to help my mom create a clear vision and an action map for what she wants to achieve next in her life.
Dreams Over Lattes
We headed to the Starbucks in Longmeadow, a mile from my parent's house, so we wouldn't be interrupted by my father or brothers, who had finished the gardening work anyways and were watching the LA Lakers' game.
I'd brought along a binder of life-coaching exercises so we could work both on her long-term visions for her life and then hone in on the short-term goals and map out action steps for being in action on her dreams.
I ordered the new Mocha Coconut Frappucino, and she had a Pikes Peak coffee. Since it was a warm spring-y-ish day, we sat down outside and got working on the goals.
Two hours later, we'd come up with a vision for my mom for her 100th birthday party; for a decade from now and one year from now.
And we'd zeroed in on short-term goals for this year and mapped out action steps for her top three goals. And calendared them.
A Gift To Me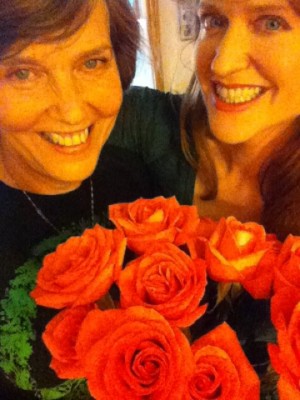 What a gift to me to spend time with my wonderful mother, glimpse her goals and dreams, and help her create what she wants next in her life, moving forward. I so cherish the opportunity to get to know her as a friend and feel so grateful that I can help this woman, who has loved and supported me for a lifetime, in even a small way when it comes to living her dreams.
My mom is one of these women who seems to grow more beautiful and vibrant over time. I think it's because she has dedicated so much of her life to helping others live their dreams, including my father, my four siblings, and me; all of her nursing students at UMass, where she has taught for more than a decade; and her friends and other family members.
She is very "other-centered," so she often focused on how she can help someone else be happy or achieve what they want.
Help Others Live Their Dreams to Live Your Dreams
It's such a timeless "secret" that successful dreamers live out daily. When you help others achieve their dreams, life circles back around and helps you live your dreams as well.
Neale Donald Walsch states it beautifully in his book, Happier Than God:
Whatever you wish to experience in your lifetime, cause another to experience it in theirs. If you wish to experience love, cause another to be loved. If you wish to experience abundance, cause another to be abundant. If you wish to experience success, cause another to be successful.
Perhaps this is part of why I love the work I do so much as a life coach and in teaching workshops on Creating Your Happiest Year Yet. There's another beautiful quote by Hada Bejar that I've always loved:
"The fragrance always stays in the hand that gives the rose."
I am also clear that my mom wants her children to be happy and thrive most. So the corollary of this is that we're giving her a gift when we're living our dreams because it is a reminder that she gave us the foundation we needed to become happy, healthy adults. There is nothing more she'd like to do now than celebrate our big dream successes.
Lucky To Have Such A Mom
I realize that I'm lucky to have such a mom, who has always cheered me on and always will, and I don't take that for granted. I really do hope that as I continue on my life path, I will make her proud.
This is a woman who earned her Ph.D. while raising five children and who did that while managing the household, balancing the checkbook, and still cooking healthy dinners. She's a great cook, by the way.
My mom has always given her all in everything she does and has always been a shining inspiration, role model, and positive example for me. When I went away to graduate school a few years ago, I thought I should be able to do this with my hands tied behind my back, considering all that my mom was juggling while in graduate school.
Now she is cheering me on as I pursue my dreams of launching my successful life coaching business and completing and publishing my first book. Mom has always been my number one fan.
Action Steps I Need To Take Now
The Mother's Day sessions with my mom also reminded me to continue to act on my most important dreams and goals. I'm working with my coach on my road map for "next steps" and will design Fridays now as "Dream Day," when I focus exclusively on taking action steps on the dreams that matter most to me.
In the meantime, there is client work to do, a house to be clean, friends to see, and trips to plan. There is plenty to do in the world that is fun and can be distracting when I want to progress on my dreams.
I am clear that there are certain things I've committed to that will make a difference in my life and the lives of others when I live the dream. It's time to map it all out again and be in action.
Teaching What I Most Need to Learn
They say that we "teach what we most need to learn," and I often find this true in coaching. Working with my clients is a powerful reminder of where I need to move forward in my life.
Recommitting powerfully to live my dreams, both for my joy, for what I will give back to the world, and to make my awesome mom proud.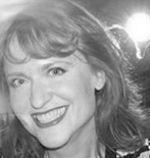 Lisa P. Graham is an inspirational writer, life coach, TED motivational speaker, and globe-trotter whose passion is to help others to find happiness and meaning in their daily lives. A political activist at heart, Lisa would like to empower more women to run for political office as a way to create positive change in the world. You can find her on her website or watch her TEDx speech on YouTube.
Note: Articles by Lisa may contain affiliate links and may be compensated if you make a purchase after clicking on an affiliate link.