Last updated on December 7th, 2012 at 12:29 am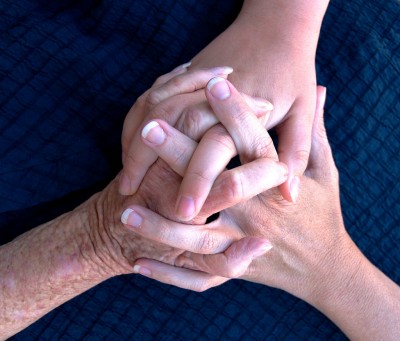 Have you ever been frozen or stuck on your dream path?
In thinking about it, what I've realized is that sometimes we can get so close to it – we want so much for our dreams to happen- we lose our ability to be objective and see situations clearly for what they are – and that can get in our way of knowing simply what next steps to take.
Here are 4 suggestions on how to get 'unfrozen' if you are stuck on your dream path:
1. Jump the Plateau
"This is what you might call a plateau issue: you've reached another level of accomplishment for your dream, and even though you still have much to do to achieve your dream, your consciousness talks you into resting, inviting you to setting at this place where you feel comfortable…"
Plateau is such a strange word. When I've used it to describe a marker in time,  I can't decide if it supposed to a positive or negative word.  Maybe its just a word describing a place to be, without judgment or social comment.
But a dream plateau sounds awful, don't you think?  To me, it sounds lazy and inactive and restrictive. To push past this plateau I needed to risk exposure and be seen, something that's not really in my nature.  So I donated the image you see above, titled "Generations" – to hang in a show and ultimately be auctioned off to benefit the Susan G Komen Foundation for breast cancer research.
I always feel the "Impostor Syndrome" when I go out on a limb like that – and yes, my stomach was in knots until I hung it on the wall and took a step back.  But it looked great and I'm glad I did it.
2. Put a Focus on Giving Back
"If I were a betting man, I'd wager a guess that you are not interacting enough with people.  Are you spending too much time alone?"

"The key to ending depression and restoring your motivation levels is to find a way to bring back hope.  Once you do, you will become motivated again – or in your case, unfrozen."

Watching children get excited about photography is a real motivator for me.  I'm not a teacher, but I could be a volunteer mentor.  So I have this idea about creating a program that I could take to schools, probably around the 2nd-3rd grade level.
We would have point and shoot digital cameras for them to practice with, and then download and print a few of their favorites right there in the classroom.  They could share them with their classmates and listen to the stories their photos are trying to tell.  I already have a teacher friend who is interested in learning more, so there is a next step.
Giving back like that and mentoring others would motivate me past this freeze, for sure.
3. Find a Way to Stretch and Be in the Unknown
"Grab a heater and defrost!"
To move quickly out of my 'frozen zone' I had to do something pretty drastic.  I had to find a way to put myself in a place that was 'outside of my comfort zone" and dig deep for motivation.  This one happened fast and by accident.
My Meetup Co-Organizer and I have planned a workshop on High Definition Techniques (HDR) for months. He's the techie on our team, so I just go along for creative support.  I found out yesterday that he' s not going to make it to the field workshop, which means I'm in charge.
I could cancel.  I could reschedule.  I could find half a dozen ways to get out of it.  But for a quick 'defrost',  I'm gonna give it a shot and just do it.  No better way to find out if I can do it, other than to just do it – right?
4. Realize You May Need a Change
"When you get stuck in your heart, engage your mind. Learn something new"
This is a self directed comment – something I've said to my business clients for years when they would feel stuck.  So I turned it around on myself  – and that gave me 'permission' to explore some big technology changes I've been wanting to make.
I have struggled with image editing, technology and image organization for a while now.  It has felt like pushing a square peg through a round hole.  There is just something about working with Windows software that feels very challenging to me – but its all I know,  it's all I've ever used and the stress of learning something new felt overwhelming.
A year ago, a  friend of mine suggested I try a MAC for my photography business.  For months I resisted, until last weekend when I gave in and tried it – and I think I'm hooked.  There is a huge learning curve for sure, not just in technology but in the process of how to approach everything – but that change feels good and not overwhelming.
Until next photo,
Rem
Remy's dream is creating opportunities for photography showings and public displays of her work

Enjoy this special 8WomenDream Guest Contributor story submitted by new and experienced big dreamers throughout the world, edited and published to capture a dream perspective from different points of view. Do you have a personal dream story to share with 8WomenDream readers? Click here to learn how to submit dream big articles for consideration.
Note: Articles by Guest Post Contributors may contain affiliate links and may be compensated if you make a purchase after clicking on an affiliate link.