Last updated on April 2nd, 2012 at 01:16 pm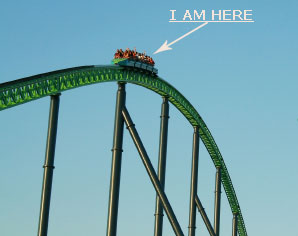 Do you remember summers? You know, the ones when you were a kid, sleeping in, doing whatever you wanted all day?
Don't you wish dreaming were like this sometimes?
At 11:45 am, my son made his trek downstairs to inform me he was up.This is obviously the same kid who does not yet have a summer job.
When you are in the process of keeping up the energy and accomplishing tasks for your dream, entrepreneurial or otherwise, watching a lazy teenager makes it that much harder to stay on track.
Here's where my dream team comes in.
Yes, the sun is shining on Northern California. Finally. If you've been keeping up with the 8 Women Dreamers, this can be a benefit and a distraction.
I've covered my distractions above, so here's where the benefit of having YOUR dream team for support comes in:
You have support available to help you succeed.
You get the benefit of their perspective, input and feedback.
They offer resources and connections for your dream that you might not have had on your own.
You are held accountable, thus enabling you to maintain focus in achieving your dreams.
They are expecting an update on your dream deliverables.
No two minds ever come together without, thereby, creating a third, invisible, intangible force which may be likened to a third mind.
– Napoleon Hill
To be really successful in dreaming big dreams, you need to use strategies and skills including the 8 Women Dream group principle: unconditional support.
In this video Success Clinic talks about the importance of support –
Take the heat of your dream and face it, turn it up, and enjoy.
Who is helping you keep the heat up on your dream?
– Heather
Heather's dream is to have multiple streams of income, starting with launching an e-commerce website that showcases her couture jewelry, which are crafted by her. You can find Heather online at For Your Adornment and Twitter And Beyond Dot Com. She also teaches Social Media tactics for business, besides being CEO of her own web design company. Heather's post day is Friday.

Heather Montgomery is a fitness writer, triathlete, and serial entrepreneur who is devoted to sharing what she has learned about becoming a triathlete after age 40. She uses her Metabolic Training Certification to help other women struggling to get fit in mid-life. She lives and trains in Santa Rosa, California, the new home of the Ironman triathlon. You can find her biking the Sonoma County wine trails.
Note: Articles by Heather may contain affiliate links and will be compensated if you make a purchase after clicking on an affiliate link.