Last updated on October 2nd, 2014 at 07:33 pm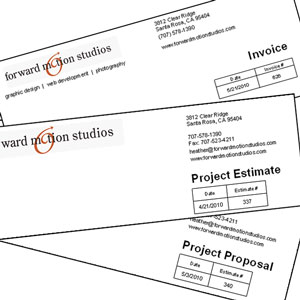 The road to hell is paved with good intentions.
Are you running your dream business? Are you offering your dream service or dream product? There are several ways to fake it 'till you make it, but one thing you can't fake is: professionalism.
A handshake or verbal agreement just doesn't cut it any more.
You need a contract.
Over the past year, while implementing all the multiple streams of income for this dream of mine, I've had occasion to think a lot about contracts.
It's not just about covering your assets, it's about being on the same page.
There are lots of good things that can come from lessons: better habits, better processes, or in the case of certain lessons that I'm dying to hear more about from our Laurie, better technique.
So what have I learned?
Here are 5 tips on the top of my list:
1.Have a professional contract.
Yes, you need a lawyer to help you. There are a ton of boilerplate contracts out there, but your profession, industry, and state probably have an impact on what you should include, or even leave out.
I have a great lawyer, and am willing to share. She doesn't bite, I promise.
2.Use a contract. Always.
Can you do that little project for your brother's friend without a contract? NO.
I like the way morebusiness.com puts it:
A business contract states the terms and conditions of any business transaction, including product sales and delivery of services. This helps the parties involved to avoid any type of misunderstanding that may arise in the absence of a written contract.
3. Review it with your clients.
Do you read every line of a contract? Then they won't either. Make sure they do by reviewing it with them, page by page. You don't have to hammer in every detail, especially if it's well written (by a lawyer), but cover the high points: Terms, who owns what at the end, and your cancellation clause.
4. Get a signature.
Real or fax or scanned? We accept all, but depending on your industry, you may want the original signature for your records.
5. Follow-up and communicate.
Now that you have the project, let them know NOW where the project lies. If there are modifications, project time line shifts, or my ultimate favorite "scope creep" when a project explodes past it's intended size, let them know in writing. Keeping everyone on the same page is vital to a happy and successful conclusion to the project.
Now that I have scared the crap out of you, where do you go for help?
• Your industry associations.
There are associations for EVERY industry. My industry happens to have several, with AIGA (American Industry for Graphic Artists) and GAG (Graphics Arts Guild) to turn to for ethical standards and contract law.
• Your mentor.
Did someone help you get started? Do you have good business contacts in the community? ASK. They are willing to help, you just have to be willing to ask, "How did you do this?"
• Your lawyer.
Like I said, I love mine and am willing to share, so just ask if you need a kind but firm voice on your side. Don't be afraid to schedule an hour, pay them and pick their brain. They went to school for this stuff so I didn't have to.
Now repeat after me:  Roses are red, violets are blue, we can have fun in business, and be professional too!
Till next week –
Heather

Heather Montgomery is a fitness writer, triathlete, and serial entrepreneur who is devoted to sharing what she has learned about becoming a triathlete after age 40. She uses her Metabolic Training Certification to help other women struggling to get fit in mid-life. She lives and trains in Santa Rosa, California, the new home of the Ironman triathlon. You can find her biking the Sonoma County wine trails.
Note: Articles by Heather may contain affiliate links and will be compensated if you make a purchase after clicking on an affiliate link.