Last updated on June 20th, 2012 at 03:36 pm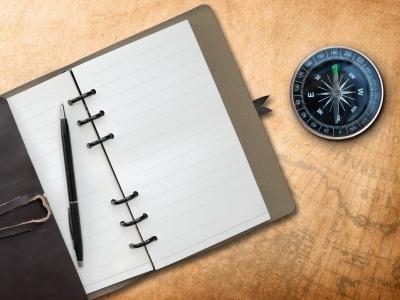 Sometimes we have to put our dreams on hold and lend a hand to make sure that the other people we care about have a way to bring their visions to life, too.
During the past year, my mom has decided that she wants to write a book. I am thrilled for her, and have agreed to help her go after her dream. My mom has endured a life of chronic pain.
She was born with a hip condition where her hips were misaligned outside of her hip sockets.
Nowadays, doctors can easily detect and treat this at birth. But back in the 50s when my mom was born, no such quick-fix existed.
My mom's dream is to capture her struggles, surgeries and recoveries into a personal story, much like a memoir.
Two of our dreamers, Rayne and Lisa are in the process of writing their own books. This is so admirable, and I pointed my mom in their direction.
Everyone has a story that only they can tell to the world. What we think is our most intimate experiences are truly universal.
Why We Should Help Others With Their Dreams
When our dreams become stuck for whatever reason, like mine at the moment, it is nice to know that we don't constantly have to be striving for something bigger than ourselves.
We can take a step back and open up to the dreams of those around us. In the bigger picture of things, our quality of life improves when we enhance the lives of those around us.
Have you asked your friends or family members what their dreams are?
If so, what are you doing to help them along on their journeys?
How We Can Help Others Find Their Dreams
1. Ask them what their current and long-term life dream is. Just listen here. Don't interject or judge.
2. Offer Up Your Advice and Help. Be positive and let them know you are there to help, even if just to listen.
3. Connect them to someone you know who is living that same dream. If you know someone personally, great, but this could even be connecting them with someone well known in field that they can research.
4. Check in with them. This can be causal or structured, just drop them a line from time to time to see where they are.
5. Encourage them to share their dream with even more people. This way, they will widen the network of people who can help them.
What can you do to help bring someone's dream to life?
Katie

Enjoy this special 8WomenDream Guest Contributor story submitted by new and experienced big dreamers throughout the world, edited and published to capture a dream perspective from different points of view. Do you have a personal dream story to share with 8WomenDream readers? Click here to learn how to submit dream big articles for consideration.
Note: Articles by Guest Post Contributors may contain affiliate links and may be compensated if you make a purchase after clicking on an affiliate link.