Last updated on January 23rd, 2019 at 10:40 am
The inspiration came while driving a few weeks back, and I've been doing the groundwork to make it all happen. I am finding happiness right now in creating a program that is specifically designed to help others find more joy, to beat the blues, and to create lives they love.
I believe part of my purpose on this planet is to help others to love themselves more, to walk through the fears that can sometimes keep us trapped, and to create lives they love. I hope to always be a positive force in the lives of others, and of course that starts with my own daily "happiness practices" myself.
I have routines and rituals that I use daily that help me to be in a happier space. I'm excited to share all of the practices I've developed over the years, with help from amazing teachers, healers and coaches.
The idea is to create something that helps people to shift moods when just feeling a little bit low. I have found in my own life that taking action to change my energy when not feeling 100% has helped me to make my life and path feel good again.
Now, I don't purport to solve the problem of depression, but hope this program can help people to stay in a more positive space, and not fall into a more depressive energy space. I know that I have been happier due to taking actions to help my body, mind and soul heal, and want to share the practices that bring me the most joy.
I am also bringing in nine other expert healers, coaches and one renowned worldwide happiness teacher to share what they have learned over the years about shifting into a more positive energy space. Many of those who will be participating have overcome major depression in the past, and created lives they love.
Especially in light of the world losing Robin Williams, a comedic genius and kind soul, recently, it's become even more clear that depression is a serious issue for millions of people. The World Health Organization says that 350 million people globally suffer from depression.
I have myself sought treatment for depression in the past, and strongly support people in getting professional, medical help when needed. And, I also find that the way I stay positive day by day is more about "happiness practices" at this point in my life.
My hope is that by helping others to take preventative action when not feeling great, they can shift their energy and stay in a positive space. Your work, energy and light are so important in this world.
I want everyone to have the chance to live their dreams, and feeling good is a big part of this. That's why I created the program called: "Get Happy: Successful Strategies to Beat the Blues."
Teaching with Amazing, World-Changing People!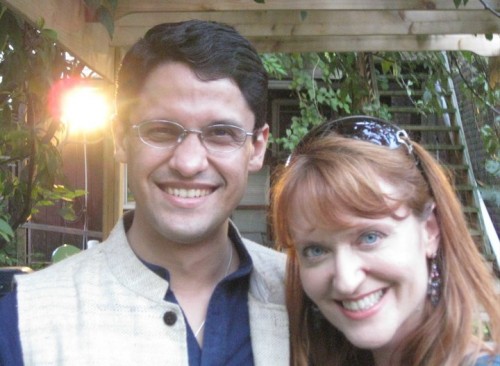 The most fun part of creating this program has been partnering with incredible world-changing healers, teachers and coaches. I have amazing friends, and have been able to bring some incredible people on board.
One is my Buddhist spiritual teacher from India, Nithya Shanti, who is also a globally renowned "Happiness Guru." He teaches an eclectic mix of Eastern and Western practices, from meditation to "tapping" (Emotional Freedom Techniques) to positive thought work and visioning exercises, all designed to help people find more freedom and happiness.
The incredible Robin Rice, who is the creator of the worldwide Stop the Beauty Madness campaign and the founder of the 50,000+ member Awesome Women and the Body Beautiful Facebook page, will talk about inner beauty, and releasing societal ideals and fears around "not being enough." So many women especially torture themselves for not looking like some ideal that society presents, and it causes a tremendous amount of suffering.
Dr. Shannon South is an award-winning therapist, an Amazon best-selling author, professional speaker and expert in the field of spirituality and healing trauma for more than 18 years. Her passions are speaking, writing, and helping people "heal the split" associated with trauma so that wholeness and joy can occur naturally.
My dear friend Raya Ioffe is a yoga instructor, licensed massage therapist, and a holistic health coach trained by the Institute of Integrative Nutrition, certified by the American Association of Drugless Practitioners (AADP) and a graduate of the Holistic Nutrition Lab. She will talk about how depression can actually be linked to gut health, and help people make shifts in their diet that can actually help them to feel happier.
This is just part of the team that will be guiding everyone through the practices and work that will open the door to more joy, and less suffering. I am so excited to lead the effort, and so blessed to have such talented friends as healers.
Join Us On the Journey!
The Website will go live by next week – stayed tuned for details on how to be a part of it! Creating this program has been a great reminder to me of all the things that help me to stay in my "happy place," and I'm thankful for that!
My hope is that walking the path with a team of leaders who have lived through periods of darkness, and found the light within, can help others in choosing more happiness and joy.
It is a joy to create and to have the opportunity to guide others on a positive path, and hopefully to help many people make positive shifts in their lives.
Lisa
[fbcomments]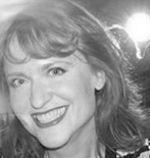 Lisa Graham is an inspirational writer, life coach, motivational speaker, and globe-trotter whose passion is to help others to find happiness and meaning their daily lives. A political activist at heart, Lisa would like to empower more women to run for political office as a way to create positive change in the world. You can find her on the Madam President Project or watch her TEDx speech on YouTube.
Note: Articles by Lisa may contain affiliate links and may be compensated if you make a purchase after clicking on an affiliate link.