Last updated on October 31st, 2019 at 03:17 am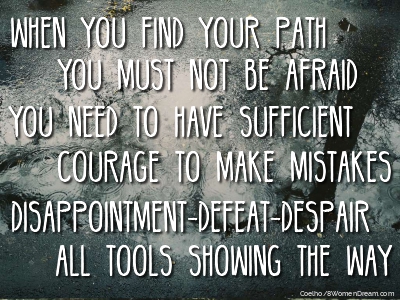 One of the primary ways we find happiness in this world and make your big dreams come true is through being of service to others.
Service brings joy because it simply feels good to help others. This is true even when the task we're engaged in isn't our favorite thing to do, because after all when giving back to others, it's not all about us.
I mean, let's be real: we all know that no one really loves moving, and it's probably not most people's number one activity pick for a Saturday afternoon.
But is it good exercise? Absolutely.
And does it feel good to help someone set up their new home, knowing that you're helping make a transitional time much easier for them?
Yes! For us at least, my best friend and her girlfriend and I, as much as the move itself was hard work, the end result–Steph's dad, Bob, comfortably situated in his new apartment, and happy with his new place–was totally worth it.
Making the Best of It All 
It was a lovely crisp autumn day, so being outside for a good deal of the afternoon was actually a blessing. There was a bit of a chill in the air, but we were warm from staying in motion with the move. Bob's best friend from church, an amazing 89-year-old Lebanese gentleman named "Nabby," kept us company during the move. It's adorable because Bob says Nabby has had a crush on me forever.
Hey, gentleman suitors of all ages–I'll take it! Nabby brought apples from his yard for all of us to enjoy. He still gardens and stays busy, and loves the gentle pace of his retired life.
Meeting the Neighbors
As it turns out, Bob will be one of the youngest at the senior living apartment complex, at "only" 70-years-old. Most of the residents are at least in their 80s. And he is one of only three gentlemen living there, with close to 50 women. We figure that Bob's odds of finding a female companion are pretty good, should he choose.
He is the only senior there who has his own bike, and he locked it to a post outside since there are no bike racks. He will likely ride his bike to the grocery store that's just down the road, and just use it to stay active, since he's no longer living within blocks of downtown Troy, New York, where everything is easily walkable.
Done in Half a Day 
The worst of it was done in half a day. Frankly, we got it done in much less time than I expected, pushing through without a lunch break and finishing by mid-afternoon. It took us a few hours to load up the truck while completing the packing,  and it was a faster job unloading it.
Of course, Bob will still be unpacking for a while. And Steph, Bob, and Ashley headed back to his original apartment on Sunday to do some cleaning. Moving is a process, and getting a new home set up so that it feels good takes time. Yet we were able to help get the majority of the hard work done so that Bob can just focus on making his new apartment truly feel like "home" to him.
We burned off some calories, worked our muscles, and accomplished something positive for someone we love.
In the Meantime, in Chicago
My beautiful Mom also spent about a week in the Chicago area helping her 92-year-old aunt Mary Ann finish moving out of her home to move into a senior living community. Mary Ann and her husband Frank never had any children, but my Mom and a few of my Mom's cousins have remained close to her. They flew out to help her move the last items in storage in her basement, and to finish cleaning out the house she sold.
My Mom and her cousin Marie also headed to Lowe's to buy closet organizers and supplies to help Mary Ann organize her things in her new senior-living apartment since it's considerably smaller than her home.
Getting things organized, hanging up pictures, putting knick-knacks in their place, can all make an apartment feel more like "home."
My Mom and Marie were able to help Mary Ann get her place set up beautifully so that it eases the transition into a new community. Mary Ann has always stayed active, with gardening and other pursuits, but the maintenance of a large house was becoming too much for her to manage. In her new community, she doesn't have to worry about doing any outdoor maintenance, and can relax and enjoy her life. My Mom said leaving her home behind was still a tough transition for Mary Ann, but with her new place beautifully set up, she is adjusting.
A move can become a much more pleasant experience when it's shared with family and friends, and when someone is there to help you get set up in your new space.
I've been fortunate during my moves to have friends and family lend a hand too, although I hired professional movers for the first time for my last move. I was moving into a penthouse apartment, a 4th story walk-up, in a historic mansion. I figured no one, myself included, wanting to be carrying all my stuff up four flights of stairs! I found young, strong movers and paid them well to do it.
My Mom was kind enough to come to hang pictures and get things organized with me, and my best friend Steph and her girlfriend helped me rearrange the space, turning what had been a living room into a bedroom and vice versa, which totally transformed the space and made it feel much more like home.
Now my bedroom is quiet and tucked away from the street, and the large living room looks over a park.
It feels great to have my home set up in a way in which the living spaces feel comfortable and welcoming, and the bedroom feels quiet and cozy. I feel good about coming home, and the help of family and friends made all the difference.
We're All In This Together
Service brings joy because we're all on this life journey together, and lifting someone else up ultimately lifts us up. I'm grateful for every chance I've ever had to lift someone else up and thankful for everyone who is here for me. May we all find happiness in service, which sometimes can be as simple as performing a random act of kindness, or smiling at a stranger. A quick compliment can brighten someone's day.
Practice being earth angels for each other, discovering as we do that service is indeed a joy.
And creating joy is a radical kind of activism.
Lisa Powell Graham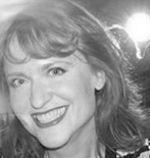 Lisa P. Graham is an inspirational writer, life coach, TED motivational speaker, and globe-trotter whose passion is to help others to find happiness and meaning in their daily lives. A political activist at heart, Lisa would like to empower more women to run for political office as a way to create positive change in the world. You can find her on her website or watch her TEDx speech on YouTube.
Note: Articles by Lisa may contain affiliate links and may be compensated if you make a purchase after clicking on an affiliate link.