Last updated on January 22nd, 2019 at 01:58 pm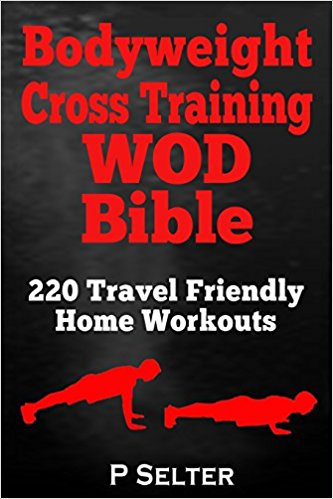 Let's face it, when your dream is to be a triathlete after the age of 40, traveling for work can make it difficult to get in any challenging endurance workouts.
I haven't traveled for work in years, but I haven't forgotten just how crazy difficult it can be to find ways to workout for a serious length of time.
I am hopping on a plane for business this week and I am prepping my packing list while writing this article.
And what's at the top of my packing list: Plan Triathlete Travel Workouts!
Hotel Room or Hotel Gym?
Traveling for business means that time is limited. You remain busy with daily office work and all the items on your list along with deadlines that won't wait until you return.
Time is the enemy of your travel workout plan. That's why sizing up your exercise options as soon as you check in at your hotel should be at the top of your triathlete workout to-do list.
• What's in the room?
Walk into the room and check out your options. Is there room for you to do a pushup? Any surfaces strong enough to lean on?
Don't discount what you brought with you. Unless you buy-as-you-go, you probably packed a bag. There are reasons travel bags come with little wheels. Typically they weigh something, and you'd be amazed the workout you can get lifting one heavy bag.
• Where's the gym?
Many hotels offer a gym. Most are super-tiny and have some equipment–usually a treadmill and if you are lucky some light weights. Remember to check the hotel website for any gym details before you pack.
Don't discount a hotel's gym equipment unless you take the time to physically check. Keep an open mind and consider this an opportunity to break out of your workout routine and mix it up.
• Can you swim?
Many hotels that don't offer a gym quite often have a swimming pool. Laps are a great way to stay physically strong while on the road. Depending on the pool hours and your travel schedule, it's possible to swim in the morning and in the evening–getting two swim sessions in one day. Pack your swimsuit just in case.
Plan for your triathlete travel workout.
Once you've scoped out the opportunities at the hotel gym, plan your workout options. If there are decent weights you may not need to change anything about your workout plan. If the hotel weights are on the lighter side, try these workout ideas:
• Light weights, high repetitions.
Keep to your weight lifting plan, but turn it on its head. Take your weight down by 75% and double your reps. If you can curl 50lbs for 10 reps take your weight down to 12-15lbs and increase your reps up to 20.
Have you ever heard of 100's? The name says it all. It truly is doing reps to 100–to complete failure, with light weights. I've never made it to 100 but I can tell you that trying to will kick your butt.
• Pick a side, one at a time.
Choosing one side at a time can really even out a workout you might have done a million times. Here are a few examples:
Lunges: These beauties are naturally using only one side of the body. You can mix it up by doing several reps on one side before switching. Try walking lunges for a big test on balance. Every lunge needs tight abs, a decent stride, and lowering straight down with a straight back.
Curls, triceps & shoulder presses: Alternate sides one rep at a time, or exhaust one arm before handing the weight over to the other side.
Pushups: This is will take any pushup routine over the top. My favorite is one-leg pushups. But I know there are those people who will give a one-handed pushup a go!
Work the room: Your hotel room offers a workout space too, so don't use late night meetings or early coffee brainstorming as an excuse for not squeezing in a few reps.
Tricep Dips: Do you have a chair with armrests in the room? First, be sure to test the stability of the chair. Keep your abs tight, your shoulders down and your shoulder blades together. Keep your elbows pointed back and lower yourself as far down as you can to engage the triceps.
Elevated or inverted pushups: You know about the classic pushup so you can make it easier or harder by leaning on furniture. This is best done on a table or dresser for stability. Inverted pushups mean that your feet are higher than your head. Elevated pushups mean that your hands will be higher than your feet. Elevated pushups are a great way to add strength while you work up to standard pushups.
Planks or dynamic planks: Yes, I am a huge fan of planks for triathlete training. Done with the correct form by keeping a neutral spine and tight abs, planks work your stabilizer muscles. Try an advanced option with dynamic planks. Alternate going from the plank position to a full pushup position, by pressing your hand directly under your shoulder first with one arm then the other. Reverse the move back to the plank and repeat by starting with the opposite arm.
Weighted squats: Remember that heavy bag you lugged around? Use it to your advantage! How heavy you make it is up to you, but depending on the size of the bag, you can hold it at your chest or overhead. As with any squat workout, keep your form for maximum impact.
Traveling while training to be a triathlete requires that you plan your workouts into your trip. Know what you need to pack so you will be certain to train while on the road. And whatever you do–don't turn on the TV, open your laptop, check your phone, or drink a cocktail before you complete your first workout!
Safe travels future triathlete!
Heather Montgomery

Heather Montgomery is a fitness writer, triathlete, and serial entrepreneur who is devoted to sharing what she has learned about becoming a triathlete after age 40. She uses her Metabolic Training Certification to help other women struggling to get fit in mid-life. She lives and trains in Santa Rosa, California, the new home of the Ironman triathlon. You can find her biking the Sonoma County wine trails.
Note: Articles by Heather may contain affiliate links and will be compensated if you make a purchase after clicking on an affiliate link.