Last updated on January 22nd, 2019 at 02:08 pm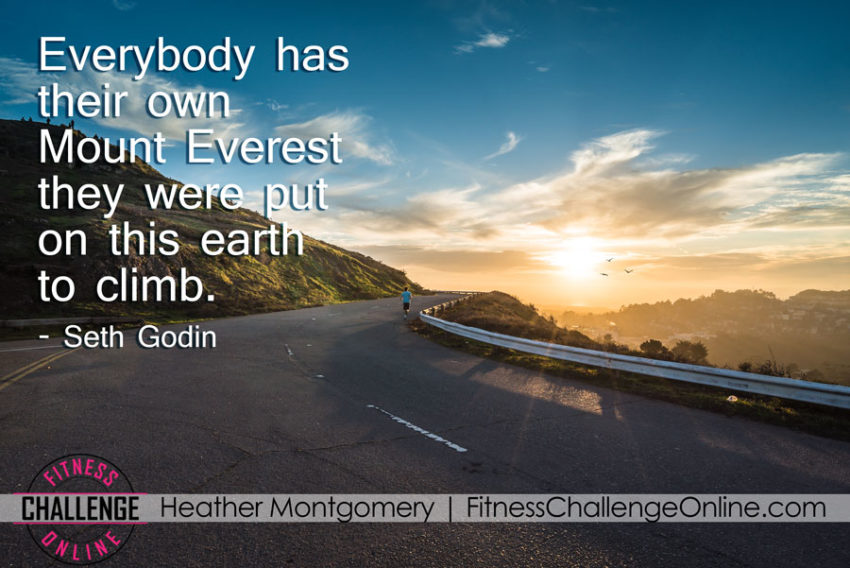 You hear this from everyone from fitness experts to my fellow dreamers here on 8 Women Dream. Goal setting is vital to success.  With big goals, planning them out is really the only way to get there.
I had the opportunity to interview Rick Niles, triathlon coach and athlete with decades of experience in sport and competition and very familiar with the goal setting process when working with his triathlon clients. Since this interview a while back, I've had the opportunity to work with him directly.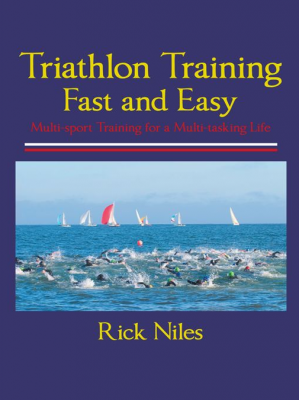 Goal Setting with Triathlon Training Fast and Easy
Triathlon – a word created just for this fairly new sport that combines swim, bike and run, in that order. I had to ask Rick, what sport did he start with?

Rick has always loved to run. As a little kid, he would run around the block just to relax. Running has always been a part of his life, but he really wanted to be a swimmer. At that time, in our local Sonoma County California, the Neptunes swimming club was just starting out at our local swim center. The timing to join that team never worked out, and his own High School team snatched him up. Unfortunately they wanted him as a diver, a skill he used throughout his swimming career, competing at the College level.
Swimming competitions were not in the cards at that time, but that didn't stop Rick from practicing the 50/100 meter with the team.
Rick has always been in and on the water, and his goal setting has included competitive water-skiing. This is where he learned one of the most valuable lessons he passes on to his clients, and I see with several of my group workouts:
It's easier to train with a group of people that are doing what you are doing.
This worked great with other endeavors, but water skiing proved difficult. In order to practice, you needed to coordinate two people, and one of them had to have a boat! Trying to practice  on a regular basis proved to be too much work, which led Rick to triathlon. Why triathlon I asked? "I had to do something.".
Competition has always been part of Rick's life. He raced as a teen, through college and raced hard in triathlon through his 30's and into his 50's placing high in his age group in the Olympic distance. What does that race entail?
Olympic Distance Triathlon:
Swim for 1.5 km (.93 miles)
Bicycle 40 km (24.8 miles)
Then finally run 10 km (6.2 miles)
I worked up to the Olympic distance myself but it took a over a year.
In the early 1980's triathlon interest peaked and he realized that the training he had always applied to his athletic endeavors would apply to this new combination of events. Rick always knew what was working physically in his own training. He went back to school to find out why it worked.
Although Rick's college degree started in much different direction with a focus on business, regardless of whether he was writing about real estate or fitness for the local Press Democrat, being a writer has always been a part of his life.  Receiving his masters degree in exercise physiology made the experience he knew was working that much easier to share. As most writers, or anyone looking to excel in their field, that degree helps define your expert status. Or in Ricks words, it cam make your "knowledge official". His first book Time-Saving Training for Multisport Athletes was one of the first books to consider the needs for athletes that were training for more than one sport at a time.
What is Rick Niles' philosophy on training?
I have been coaching triathletes for more than 20 years and have adopted a blend of science from my masters degree and art from experience. Everyone is different and the longer I do this, the harder that message hits home. There is a right way for everyone to train, but it's never the same.

In tailoring training schedules, I take into account family, what you do for a living and health history all along with your current state of conditioning and goals. We also look at whether the goals are realistic. My methods have shown to work and save needless time away from the other things we both like and need to do.
[Source: ranfit.com]
In the revised and updated book TriathlonTraining Fast and Easy, the title of the first chapter made me want to keep reading for several reasons.
Don't get tired
His sense of humor is a huge benefit in this type of information which has been known to take itself too seriously. Most of us who are crazy enough to take on the challenge of a triathlon know its going to be work. The work he suggests is based on knowing that the more you practice well, the easier the longer distances required for the training will be.
I am still absorbing information from the book even though its an easy and entertaining read. In the first 12 pages alone is a ton of information that as a complete newcomer to running, I was able to understand why my body was reacting in different situations.
Rick's description of perceived exertion and interpreting the amount of work you are doing is classic. When you are at that top level, really working hard, Rick says you will know it. You will feel "uncomfortable and grumpy. You don't want to talk to anyone. Especially me if you a doing a workout I gave you.".
I have had this experience with trainers. You think they are you're best friend, until you are sweaty, cramping and they tell you just "10 more reps!". At that point  you really don't care if you never see them again. Thank goodness this feeling fades quickly!
I asked how he started coaching to begin with? People would approach him after a race and ask how he got so fast! That's one excellent way to demonstrate that you know what you are doing.
Goal setting never stops
While chatting casually over coffee, Rick mentions he just finished the rough draft of his second novel. Being surrounded by writers the idea of that accomplishment was thrilling. I picked his brain on how his experience with self-publishing has been and asked what prompted him to finish this latest writing project up. His answer that "I had to get it all down. I mean, what if I died?" had us both laughing. Rick is so energetic I can only imagine after all he has accomplished, that his goal setting never stops.
Spending more time on the water is another goal he made happen with his company, GS Charters:
Rick Niles has been sailing all his life and has owned numerous boats, both power and sail. He built his first at age 10 and never been without one since. Gentle Storm is fifth sailboat and fourth in a continual upgrade in the Catalina line. He has done numerous California coastal trips and to Mexico twice.

He has also sailed in the Mediterranean, the Caribbean, South Pacific and New England. He has raced on many different types of boats on San Francisco Bay since age 14. He holds a U.S. Coast Guard captain's license and would love to introduce you to the world of life on the water.
[Source: gscharters.com]

What goals do you plan on setting?
One final question I asked Rick to share was the #1 tip he would share with someone considering their first triathlon. After he honestly told me he tries to talk them out of the longer distances, wanting his clients to succeed and knowing the time, energy and commitment that comes with this training.
The main thing is to enjoy the training – that is an end in itself.
I will definitely remember that the next morning I wake up sore.
Are you looking for some help with fitness goal setting? Grab this goal setting book along – there is a wealth of information on fitness training in a deceptively small package.
Heather Montgomery
Go get your fit on
[fbcomments]

Heather Montgomery is a fitness writer, triathlete, and serial entrepreneur who is devoted to sharing what she has learned about becoming a triathlete after age 40. She uses her Metabolic Training Certification to help other women struggling to get fit in mid-life. She lives and trains in Santa Rosa, California, the new home of the Ironman triathlon. You can find her biking the Sonoma County wine trails.
Note: Articles by Heather may contain affiliate links and will be compensated if you make a purchase after clicking on an affiliate link.