Last updated on April 20th, 2023 at 10:39 pm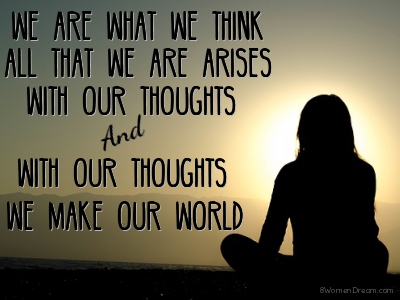 If you want a clear vision of your big dream, then you must accept that you are the person who holds the key to your success and failures by the way that you think.
Your mind is a powerful tool for creating and achieving your heart's desires.
Change your thoughts; change your life
Author and motivational speaker John Assaraf advises that you try changing your thoughts for 30 days–much like a diet for your mind–to see real, effective change in your life.
You become very clear about what dream you wish to achieve, crystal clear as a matter of fact, when you write your dream goals down and create vision boards.
You then spend quiet time three times daily focusing on your dream vision.
Become still with your vision in the morning when you first awake–then again at midday–followed by one last session at night before you fall asleep. Assaraf recommends you do this practice in a meditative manner.
How John Assaraf Gets a Clear Vision of His Big Dreams
Highlights from the video:
Q: What are your daily rituals for success?
A: First thing that I do is meditate in the morning, and I give thanks for things that I'm grateful for, like my wife, my children, God, and my health.
When I first wake up, I keep my eyes closed, practice being in a grateful mood and do a little visualization. I start by picturing in my mind what I want my day to be like, what I want my life to be like, and what I want my business to be like. I play a mental movie of all the good things I want to happen without thinking about how to do them.
I focus only on what I want.
Then, I do 20 to 30 minutes of meditation, focusing on breathing. I close my eyes and focus only on my breath going in my nose and then back out again. Whenever a thought comes to my mind, I let the thought go away, and I focus again on my breathing. After three, five, or ten minutes into the meditation, I feel a total connection to the non-physical part of life.
I know that I'm awake. I know that everything is around me, but meditating is a chance for me to connect with my spirit and quiet the thinking side of my brain. I connect with universal intelligence instead, and this process takes me about 40 minutes every morning.
Then, two or three times during the day, I'll do some breathing exercises to remain centered. After the breathing exercises, I do a little visualization on maybe my health, money, or clients to grow my business, or about my relationship with my children or my wife, or meeting people that will help me contribute to their lives or the lives of others. I take a few minutes every day to be in this quiet space.
I have found that I can connect to a higher power through meditation.
I connect with something greater than myself. There's much more power in meditating and visualizing than simply using a vision board. The vision board that I created many years ago was one representation of getting a clear vision of what I want from life. Most of our brain utilizes optics for processing everything visual around us. But we also have an inner eye, and when I have a picture of exactly what I want, I'm giving my brain and inner eye the direction of what I want. Most people don't have clarity–they have a wish.
I don't wish. I say, "I want that car. I want that house. I want to meet that person. I want this exact amount of money."
I state precisely what I want because a brain is a machine that searches for particular results. The universe is also particular and works by a law of precision- on time, every time- without delays. So the more clear I am at picturing what I want with excited, anticipatory feelings, the more I align with everything I want.
There's no ambiguity. I ensure there's no differentiation between precisely what I want and what the universe thinks I want.
Imagine when you turn on the radio (or connect to Spotify or iTunes), you don't turn to five different channels. You choose precisely the broadcast you want to listen to because of what you want to hear. So if you want to hear rock-and-roll music, there's a rock-and-roll broadcast from which to choose. If you are off-tuning into the broadcast or you have a poor data connection, there will be little bits of fuzzy sounds and distortions to the music.
Well, that's how your brain works when you aren't clear about what you want. It misunderstands the static and delivers the opposite of what you want.
Therefore, you must offer specific examples of what you want from life to match the external and internal visions. You want resonance between your mind and what you seek.
When you have resonance, everything is aligned.
Think about it when you plan a vacation. You don't tell the travel agent, "Take me to something!" You say, "I want to go here. I want to stay in this type of hotel and eat this type of food." Being clear about what you want to happen in your life is the same thing. If you don't take the time to choose precisely what you want, life has a way of randomly picking for you.
You must make time each day to ask yourself what you want to trade your life for right now. Most people ask themselves if they deserve what they want. They should ask a different question. When you choose big dream goals, you have a lot of respect for yourself because you must believe your life is worth your big goal. You must choose big goals even if you don't know how you will achieve them. The how always comes after you make a choice.
It's imperative to pick big goals even if you're scared–even if you have doubts –even if you're uncertain you can do it–do it anyway!
You must get clear about what you want so your dreams can come true.
Catherine Hughes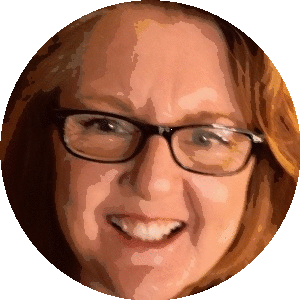 Catherine Hughes is the founder, content director and editor-at-large of 8WomenDream. She is passionate about helping women step out of their own way and strike out into a world waiting for their special talents. She's a published author and a former award-winning mom blogger. Catherine has helped companies both large and small create engaging web content, social media narratives, and unique blogging platforms. She claims to be a redhead, but don't hold that against her.
Note: Articles by Catherine may contain affiliate links and may be compensated if you make a purchase after clicking on an affiliate link.