Last updated on February 14th, 2019 at 11:49 am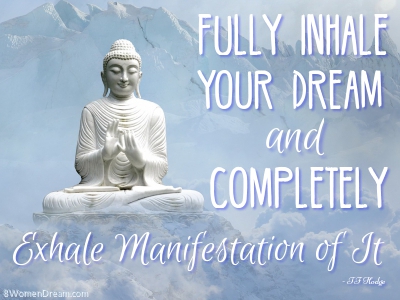 Did you know that the odds of you even being born at all into this world are less than 1 in 400 trillion?
For you to join the rest of the beings on Planet Earth, your parents had to survive and procreate, and so did their parents, and your grandparents, and great-grandparents, and all the way back to the cave people who had babies who would someday lead to you being born.
We don't tend to think about the fact that despite such staggeringly great odds stacked against us, we emerged into this world.
It's easy to ignore this truth or deny the reality of the walking miracle we are.
Even before you accomplish a single task, know that your heart beats 100,000 times a day, and you take an average of 23,000 breaths. Your body is like a symphony, with trillions of cells in your body operating in perfect harmony all the time, making it all happen without any conscious effort on your body.
Despite all of this, we often get caught up in the minutiae of life and get stressed out by the little things. We are these walking miracles, and each one of us is as unique as a snowflake, and as beautiful and unrepeatable.
Yet someone cutting us off in traffic, a plumbing emergency, a bad break-up, a job loss, and a lot of smaller stressors, like a random unpleasant comment on social media or someone not texting us back, can consume a lot of our energy and make us temporarily forget how incredible it is just to be alive, period.
Meditation as a part of Manifestation
I love guided meditations. It's incredible how powerful the energy in the room becomes when we turn our focus inward into a realm of spirit, peace, calm, light, and love where we are reminded that love is eternal, grace is infinite, and anything indeed is possible.
Meditating is a magical exercise in remembering how incredible life is, and forgetting for a moment about all of our earthly troubles.
The reality for most of you reading this probably is that you are wealthy enough to own a smartphone or computer, which makes you far more affluent than most of the world, and that you likely have food, clean water, shelter, and clothing, which again puts you far ahead of much of the world's population.
We often forget the simple blessings, like water, food, shelter, freedom of speech, and political freedoms. In many parts of the world, people still don't have real democracy, or they live in war zones or inhabit conditions of famine or drought. Those of us who have food on the table, clean water, a place to live, something to wear and people who love us are extraordinarily blessed.
What Big Dream Miracle Do You Want To Manifest?
Decide that NOW is the time you will get in action on whatever dormant dream you've been putting off–for what? Until when? We are the only ones who can create magic in our own lives, and it starts with committing to our big dream and then taking consistent, deliberate action.
4 Steps to Manifesting Your Big Dream
1. Write down whatever dream action steps you haven't tried yet that still tug at your heart.
If your big dream is still calling to you, it means there is still a way to make it real. We forget that possibilities are infinite in this universe. If one romantic love doesn't work out, you'll find another in the 7.2 billion people on this planet.
If one job isn't right for you, there will be another one. Brainstorm and write down all the small action steps you can take towards your dream that is calling to you right now.
2. Commit to at least one action step towards your dream that you will activate in the next 14 days.
If you're feeling energetic and brave, maybe take on two. Don't commit to a dozen dream steps at once, however, or you'll likely end up feeling overwhelmed and take no action at all, instead of at least taking consistent action step-by-step.
If you have a long list of dream action steps, prioritize them by thinking about which one lights you up the most, and the one that you want to wake up one month from now, having accomplished.
3. Now, brainstorm a list of ways to motivate yourself that you can use to get moving on this dream!
If you are looking for a new house, it could be as simple as finding a realtor by asking friends who will bug you the most about following up to recommend one or two. Or enlist the same type of family or friends to help you research homes in the area online and engage help from those who are willing to go with you to look at them.
Ask someone to sit with you will you pre-qualify yourself for a home loan.
If it's exercise and you love animals as those nearby with a dog you like to take it for a daily walk. Use what motivations will force you to overcome any emotional objections and get you to make a move. One step at a time gets you there if you keep taking one step at a time!
4. Finally, prioritize this list of action steps, set target deadlines, and get them in your calendar, iPhone or day planner!
Even more importantly, before you can talk yourself out of it, take at least ONE small action step – anything at all – towards that most essential dream, right now.
And NEVER forget that you are a miracle! Remind yourself of this fact at the end of each of your daily meditations. You are worthy of living your dreams, and worthy of great love because you were born to do the life purpose you crave.
Start utilizing a daily meditation practice to assist you in manifesting your big dream and recognize how truly miraculous your one life is.
Lisa Powell Graham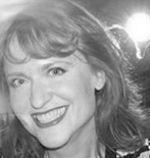 Lisa P. Graham is an inspirational writer, life coach, TED motivational speaker, and globe-trotter whose passion is to help others to find happiness and meaning in their daily lives. A political activist at heart, Lisa would like to empower more women to run for political office as a way to create positive change in the world. You can find her on her website or watch her TEDx speech on YouTube.
Note: Articles by Lisa may contain affiliate links and may be compensated if you make a purchase after clicking on an affiliate link.