Last updated on January 22nd, 2019 at 01:57 pm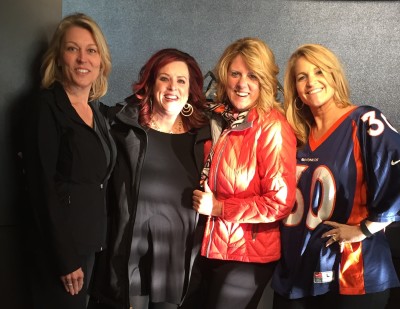 It's Valentine season – the time when we stop to think about the ones we love.  Traditionally, when we think of this season we think of romance. But today I'm going to extend it beyond my husband. Today I want to talk about the people who pave our life's journey, and why love matters to our well being and our success, and even more importantly, how to make sure we have enough.
How love matters to my success as a motivational speaker
LOVING MYSELF:  When I truly honor and respect and love who I am, how I'm made, what I look like, my strengths and my weaknesses, I am better at my job.  It's no secret that the biggest thing standing in the way of my success is me.  Learning to love me affects the way I speak, the way I sell, the way I handle business relationships, and the way I choose my priorities.  If you don't respect what you have to offer, neither will they.
LOVING MY FAMILY AND MY LIFE:  When I am in constant touch with what I have to be thankful for, right here in this house, it keeps me grounded. It helps me make the business decisions in light of how it will affect my family.  Creating the life I want with the ones I love, is the purpose for my business. We don't live to work, we work to live.  Loving my husband and son makes me a better person.
HAVING FAMILY WHO LOVES ME: What a gift, to have people who see you at your worst and still choose to love you. What a blessing to have a warm soft place to land, with people who will protect and cherish you. It sure makes those lonely hotel nights and long travel trips worth it when you know what you have to come home to.
HAVING FRIENDS WHO LOVE ME: I can not describe how wonderful it is to have a group of people who have your back. Friends that you know you can call with anything. Friends who will drop everything. Friends who guide and hug.  Friends who are truly happy for your triumphs, who see you at your worst and love you anyway. Those friendships are currency in this business.  I am where I am today without a doubt, because of the friends who have helped me get there.  If you think friends don't help you sell more, achieve more, and flourish, you're wrong. Especially in this business.
LOVING MY AUDIENCE:  I know this sounds weird, but I truly love my audience. Not all of them. But as a whole. I walk on that stage and in my mind I see people I respect and admire – people who I truly want to feel special.  Thanks to something called mirror neurons, and the scientific fact that proves people know how we feel about them before we ever open our mouths, I am able to have more impact on stage because my audience believes my motives are genuine.
LOVING SOMETHING BIGGER THAN ALL OF THIS:  I believe I know the author of love.  And I believe what He says about me.  Because of this Truth, I stand in amazing power. I get a front row seat into the healing, grace, and love as it is passed through me to others.  Loving something bigger carries me through the critical evaluations and the times when the money doesn't come. I remember that I have a bigger reason for what I do.
It is my wish and prayer for you reading this blog post – no matter who you are or where you are – that you make love a big part of your business plan. Don't wait for it to happen, go make it happen.
Happy Valentines Day.
Kelly Swanson is an award-winning storyteller, motivational speaker, published author and TV personality who is passionate about helping women harness the power of their stories to connect, influence, and get the results they dream of accomplishing. Laughing the whole way, Kelly teaches women how to master the art of connection through the power of strategic storytelling. You can find her on The Fashion Hero show airing Fall of 2017 on Amazon Prime or on her website MotivationalSpeakerKellySwanson.com.
Note: Articles by Kelly may contain affiliate links and may be compensated if you make a purchase after clicking on an affiliate link.