Last updated on January 22nd, 2019 at 01:50 pm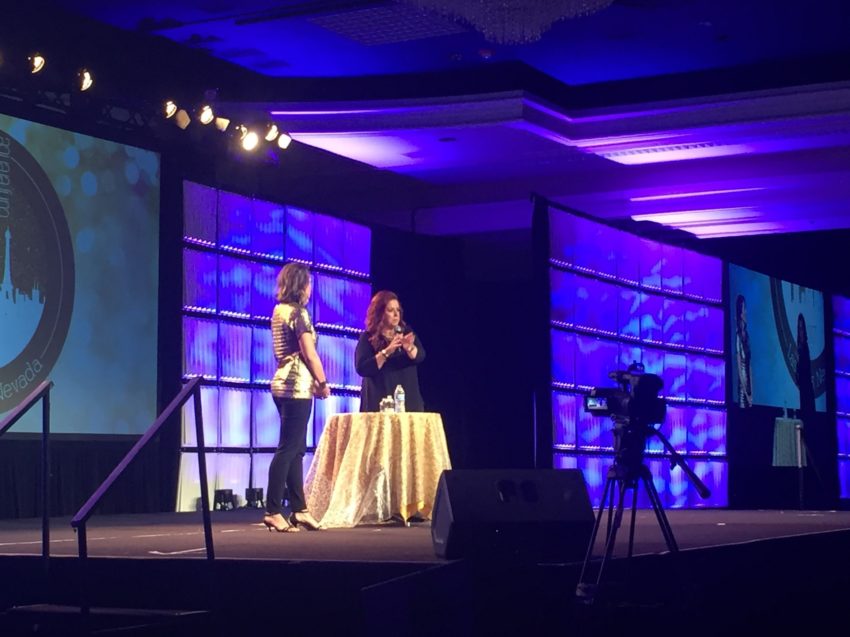 Dreamers who are just beginning to work on their big dream of being a paid motivational speaker will often ask me:
How do you give a motivational speech?
My answer?
There are many different ways to give an effective motivational speech. In fact, there are as many styles as there are public speakers. To tell someone "the right way" is folly. There is only the way that gets you booked as a speaker and delivers an amazing experience for your audience.
I have written many articles on how to give a good presentation, but sometimes the way we learn best is by seeing one in action and studying it. So today I'm sharing with you a recent speech I delivered for a group of women at the LRH Annual North Country Women's Health Conference.
This isn't the right way; it's my way.
But hopefully, watching this video of my motivational speech will allow you to use it as a case study to decide for yourself what works and what doesn't in a stimulating speech, and how you can tell your story on stage.
Note:  In this case, the client asked me to deliver something funny and motivating, with a lighthearted message. My speech begins at 13.45 if you want to skip the business part of the event start listening to my speech right away.
Kelly Swanson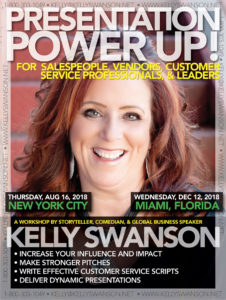 Do you need help with your speech presentations?
I'm holding two Power UP workshops this year.
Check them out! We'd love to have you join us.
For details go to KellySwanson.Eventbrite.com
While you are here, why not enjoy one (or more) of my books?
Kelly Swanson is an award-winning storyteller, motivational speaker, published author and TV personality who is passionate about helping women harness the power of their stories to connect, influence, and get the results they dream of accomplishing. Laughing the whole way, Kelly teaches women how to master the art of connection through the power of strategic storytelling. You can find her on The Fashion Hero show airing Fall of 2017 on Amazon Prime or on her website MotivationalSpeakerKellySwanson.com.
Note: Articles by Kelly may contain affiliate links and 8WD or Kelly will be compensated if you make a purchase after clicking on an affiliate link.