Last updated on January 22nd, 2019 at 01:50 pm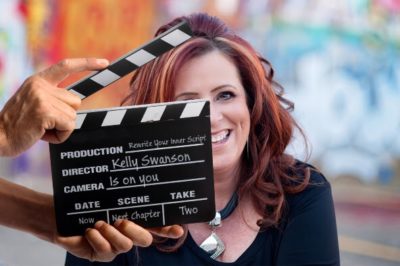 In my career as a motivational speaker and strategic storytelling expert, I meet hundreds of people who want to be a successful motivational speaker.
While the rest of the world looks at them like they've grown an extra head (it's not a normal profession, let's face it).
I believe it is a valid calling and if you feel led you should answer the call.
It won't be easy. In fact, it will be really really tough.
But if you really believe you have a message worth spreading, then you need to spread it.
This article isn't about simply being a motivational speaker. You can hang your shingle up tomorrow and be a motivational speaker.
This article is about being a successful one.
The 6 Steps:
1. Have an AMAZING story.
Not just advice, a story – about you and the way you see the world that relates to why you have become a motivational speaker.
2. Have AMAZING advice.
This isn't really about you, it's about them. What are you motivating them to do, think, or feel? What action do you want them to take?
3. Have An AMAZING Speech.
Period. No way around this. Not just an okay speech. Not just a pretty good speech. It must be AWESOME.  The only way you'll really get longevity in this business is by word-of-mouth. Give people something to talk about. Don't just assume that because you've been talking your whole life your speech will be great.
4. Have an AMAZING website.
This is your billboard. This is the one place where everybody will go to check you out, see what you're all about, and come up with a perception of your value. The website is your first (and often last) impression. Not only does it have to be interesting and exciting, it needs to clearly show what you do and the value to the client.
5. Have an AMAZING pitch.
Once you have their attention, you need to be able to reel them in.  Be able to show them what you bring and how you bring it. Be clear on your pricing and what you are (or aren't) willing to negotiate for.
6. Have an AMAZING plan.
You can't sit and wait for the phone to ring or for someone to notice you. You need a plan and you need to follow it EVERY DAY. It doesn't have to be perfect or fail-proof. We're all still trying to figure it out one day at a time. You have to MOVE. Do something.  Do anything you know how to let the world know that you are here.
BONUS STEP:  Create an AMAZING Community. From your very first speech (or even before) begin collecting people in your online and live community. These are people you will stay in touch with. With every audience do something to continue the relationship.
Kelly
Kelly Swanson is an award-winning storyteller, motivational speaker, published author and TV personality who is passionate about helping women harness the power of their stories to connect, influence, and get the results they dream of accomplishing. Laughing the whole way, Kelly teaches women how to master the art of connection through the power of strategic storytelling. You can find her on The Fashion Hero show airing Fall of 2017 on Amazon Prime or on her website MotivationalSpeakerKellySwanson.com.
Note: Articles by Kelly may contain affiliate links and may be compensated if you make a purchase after clicking on an affiliate link.