Last updated on April 1st, 2012 at 02:39 pm
This may startle you: Dreaming big dreams does not mean you must be perfect, work your fingers to the bone or be incredibly lucky in life.
Too many people believe in order to go after their dream, they must take monumental steps, change everything in their life and completely ignore their family and friends . . . and more.
Yes, sometimes big dreamers have done these things.
But I am here to tell you it doesn't have to be that way. It isn't necessary to implode your life to be happily working your dream.
In fact, healthy dreaming shouldn't hurt other people – especially you. Dreaming big dreams should expand your life – enrich it – make it bigger – better – and more interesting.
The key to begin living your dream is to use your talents, skills and knowledge in creative ways, with the right perspective and some small action steps.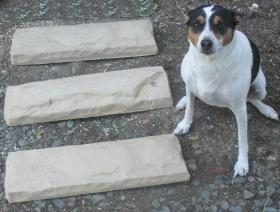 But sometimes we get stuck at the beginning. We get stuck at hello.
We overwhelm our dreams with "What do I really want, where do I start, how do I figure this out on my own?" thoughts which can send our dreams into hiding for years on end.
We'll say things like, "I'll think about it when the boys graduate from high school," or "I don't have the time right now to start anything new!" or "I'll try it when I retire . . . then I'll have the time."
You know, my father said this stuff too and he was dead at the age of 49. There never was a retirement for him to enjoy his dreams.
What if your time is limited too?
Do you ever think about that?
I believe we are all put on this earth to do something so well that no one else can do this thing we are driven to do. The world is calling out to you to do this thing that only you can do – it is calling for you to step up to the plate, take a swing and share your gifts.
Do you hear it?
Instead of sharing your gifts – your dream – you think too much about your problems – instead of enjoying the possibility of your dream.
You neglect to tell yourself, "It's possible."
Because it is possible dammit.

Problems? You have them? Everyone has them. But they're a poor excuse for not living your dream.
Why?
Because, the first steps to your dream don't have to be big ones – they can be tiny – like a hiccup. They can be like stepping up to bat at a 4-year-old tball game.
The first steps can be as simple as reading a book, attending a lecture, or making a phone call.
But you won't know this unless you take time to explore the possibility of your dream coming true.
To begin dreaming there are just 3 simple first steps. They are –

1. Knowing what you want.
Knowing what you want, and understanding what you love is the first crucial part in going after your dream.
2. Understanding your motivation.
Understanding your motivations and using them to your advantage can take you far on your dream path. Your motivations may not be all sweet and gentle – they can be anger, fear, embarrassment – and this is okay. Just as long as you understand how they motivate you. Motivations should not be labeled good or bad. Understanding your motivations give you the advantage when dreaming.
3. Knowledge of how to break your dream down into small bites.
You need to learn "Chunking". Chunking is an effective way to break your dream down into easy, manageable steps. Chunking can also be used to clear your blocks to your dream and work through your own resistance.
When you are ready to take action toward your dream, walking yourself through these three steps sets your dream in motion. All you need a notepad and a calendar.
It is really that simple.
I have just sent my ebook on finding your dreams out for editing. It will walk you through these three steps in greater detail and more. There are exercises to help you identify your dream; recognize your motivations (even if it's anger) and help you break down the barriers keeping you from chasing your dream.
The ebook will be available this fall here on this 8 Women dream website.
In the meantime, start by clearing up any clutter in your life. Fix anything bugging you (drawers that don't close right, walls that need painting, faucets that keep dripping, etc). Write down the fears you are using to hold you back from your dream.
You will notice when you write your fears they lose their power.
We have all been where you are at. But I know your dream is calling you.
Because I hear it too.
Leave a comment and share your dreams.
This is the place for it.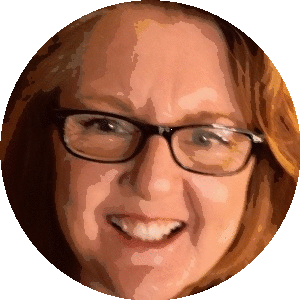 Catherine Hughes is the founder, content director and editor-at-large of 8WomenDream. She is passionate about helping women step out of their own way and strike out into a world waiting for their special talents. She's a published author and a former award-winning mom blogger. Catherine has helped companies both large and small create engaging web content, social media narratives, and unique blogging platforms. She claims to be a redhead, but don't hold that against her.
Note: Articles by Catherine may contain affiliate links and may be compensated if you make a purchase after clicking on an affiliate link.