Last updated on December 10th, 2010 at 12:08 pm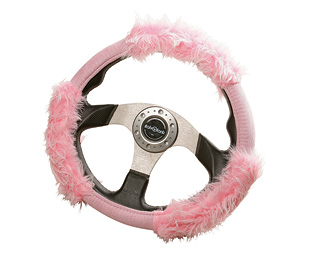 Ladies, I'm driving back from vacation in the Pacific Northwest and I have been thinking about how travel can be the best dream inspiration. If you are feeling stuck – take in some new scenery. It will change your perspective on just about everything, while re-birthing your creative energy.
Travel helps boost our creative brain power and allows us to view our lives from a fresh perspective.  Everyone needs this at least every 6 months!  If you don't believe me, then I have really brilliant people who can back me up on this!
Ben Casnocha of My Start-up Life says this about travel –
I've found that travel can awaken the inner journey. Some of my most contemplative thoughts have come while sitting on a bench in a foreign land, looking around and recognizing nothing, and retreating inward like one runs inside from a cold day for a cup of hot chocolate.
Running away from your life, even if it is only temporary, helps you appreciate home and get clear about the things you need to change.
Author Paul Theroux wrote in his book, The Great Railway Bazaar –
Traveling narrows our perspective of a particular place while expanding our world view. After the adventure is over, travel memories invoke a profound empathy, encouraging one to push the dramatic change of paradigms to others and further participation in the goodwill citizenship of a global community.
There's something liberating about leaving our troubles behind us at home, taking on a "there's nothing I can do about it right now" attitude and embracing living in the moment.
American sociologist Charles Horton Cooley once said –
To get away from one's working environment is, in a sense, to get away from one's self; and this is often the chief advantage of travel and change.
Don't you agree that getting away from routine and your everyday life to travel somewhere and see new scenery helps you let go of your burdens and appreciate life. It makes me happy. It gives me a sense of adventure. It makes me want to make positive changes when I get back home.
What about you?
Take a trip – even if it is a mini drive an hour away from where you live. Do something different. I promise it will be the best thing you've done for your dream inspiration in months!
Keep on dreaming, and remember to be yourself, because everyone else is already taken!
Big Love,
Laurie
Laurie has several amazing dreams going on in her life at this time. She left 8 Women Dream in November of 2010 to focus on Club B and her NIA business.

Enjoy this special 8WomenDream Guest Contributor story submitted by new and experienced big dreamers throughout the world, edited and published to capture a dream perspective from different points of view. Do you have a personal dream story to share with 8WomenDream readers? Click here to learn how to submit dream big articles for consideration.
Note: Articles by Guest Post Contributors may contain affiliate links and may be compensated if you make a purchase after clicking on an affiliate link.