Last updated on February 1st, 2012 at 09:25 am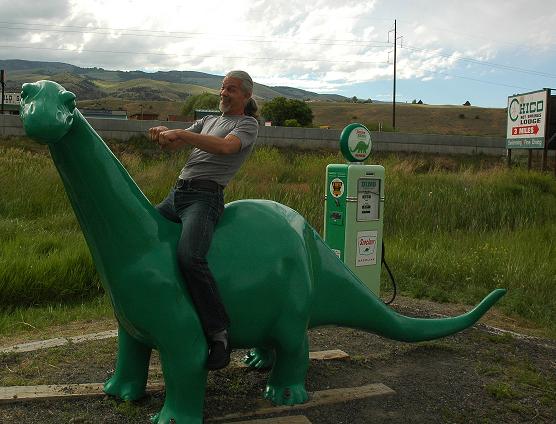 I'm home from an incredible dream road trip through the Pacific Northwest. Then I finished off this vacation with an artsy, fartsy workshop with three of my favorite people. We spent the day at Schoolhouse Studio in the town of Occidental, California. Susan St. Thomas, an artist, teacher and astrologer was our facilitator.
We created astrological mandalas and had a short reading. According to my chart, my dream catching is right on track. Of course being a triple Libra could de-rail me at any moment. It's all good!
I had a fabulous a-ha moment.
Your passion, even if it's difficult, is your dream path. If you keep returning to the same thoughts, ideas, routines etc., pay attention. I've actually wanted to bang my head on the wood floor over and over again, because I keep returning to this path – it can't be denied.
I am White Chocolate, High Priestess of Club B.
I am married to Sha-Ma-rine, a sacred athlete and kick ass Marine who left the service as a conscientious objector. He was with me today at the workshop – doing mandalas – SAY- WHAT?
We came up with these titles on our trip.
We pretended to introduce each other at large gatherings, then we laughed our asses off, until we couldn't see or breathe. But, somewhere in our souls, we knew it was true. We already have the answers to so many of our dream questions.
It really is in the stars.
One good way to find IT, besides gazing into the night sky, which is f-ing' awesome, is to play, get out of your rut, go to the ocean, go to the movie, do something with your girlfriends.
Or you can take a ride on a dinosaur at a gas station in the middle of no where, like Sha-Ma-rine.
Have some fun with your dreams.
Laurie
Laurie has several amazing dreams going on in her life at this time. She left 8 Women Dream in November of 2010 to work on Club B and her NIA business.


Enjoy this special 8WomenDream Guest Contributor story submitted by new and experienced big dreamers throughout the world, edited and published to capture a dream perspective from different points of view. Do you have a personal dream story to share with 8WomenDream readers? Click here to learn how to submit dream big articles for consideration.
Note: Articles by Guest Post Contributors may contain affiliate links and may be compensated if you make a purchase after clicking on an affiliate link.