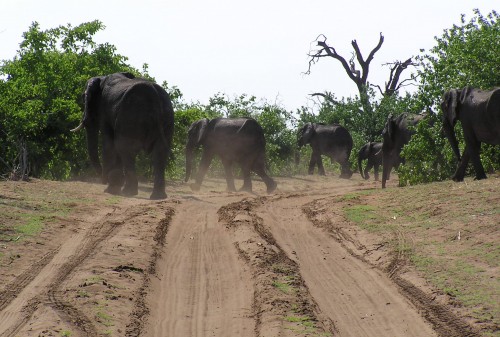 My current world travel dream destination is Chobe National Park in northern Botswana where an Internet connection can be be at best, intermittent, and at worst, nonexistent.
So just in case I have technical issues while enjoying my latest world travel dream in Africa, I've set aside my best travel stories that readers love from my world travel website, World Wandering Kiwi.
I have some great African adventures and photographs from this latest undertaking that I will share with you when I can. Botswana boasts one of the largest concentrations of game in Africa, which I have captured in photographs.
My 8 Best World Travel Stories –
1. New York City: The 9th Avenue Food Festival
Every May the annual 9th Avenue Food Festival kick off in New York City's Hell's Kitchen – offering a taste of what this famous neighbourhood is cooking up as restaurants set up outdoor stalls serving up a gastronomic extravaganza. Click here to continue reading …
2. Destination Uzbekistan: Khiva
For all its golden beauty and turquoise tiled domes, my first impression of Khiva is that it is a bit of a ghost town. It has been perfectly preserved by the Soviets and their successors but seems in many ways an exhibit retained only for tourists. Click here to continue reading …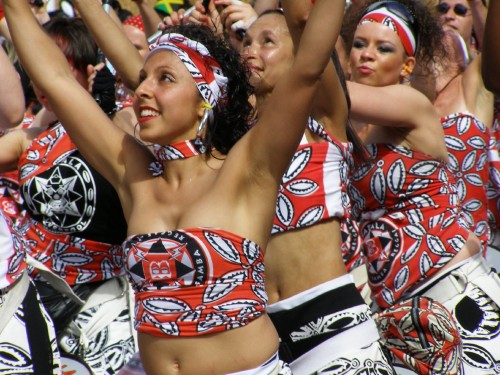 3. Photo Essay: Capture the Colour
The photography competition run by Travel Supermarket was certainly a challenging one. 'Capture the Colour' required that from all my tens of thousands of travel photos I select one that represented each of five colours – red, blue, green, white and yellow. Click here to continue reading …
4. Photos: My Top 10 Sunsets
Straying into the realms of self indulgent travel blogging … with unabashed pleasure I've explored my travel archives to share my favourite sunset moments from travelling around the world. Click here to continue reading …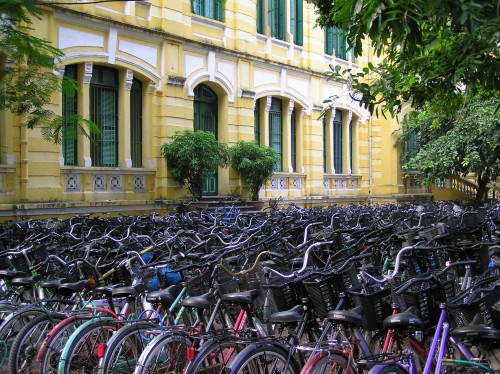 5. Vietnam Highlights: Things to do in Hanoi
Hanoi, the ancient capital in the north of Vietnam was quite a contrast to the bustling, developed south . The serenity of its lakes and tree-lined boulevards partners with the cramped streets of the old quarter, which is full of traditional shops and workrooms.Click here to continue reading …
6. Photo Essay: Highlights of Prague
The original big star of Eastern European travel; the city break to end all city breaks: Prague.  Prague may not be the cheap and cheerful travel destination it once was and other eastern capitals such as Budapest give it a run for its money, but it is no less stunning. Click here to continue reading …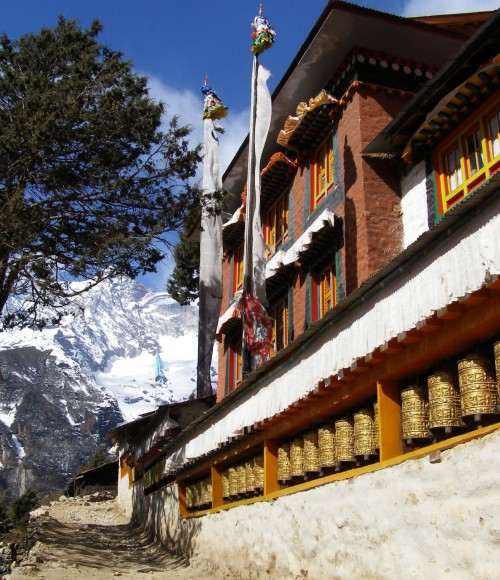 7. Nepal Trekkers' Delight: Namche Bazaar
If you ever do a trek in Nepal's Khumbu region – the Everest Base Camp route or the Gokyo Lakes trek for example – it's likely you'll spend a few days in Namche Bazaar. This mountain village in Nepal has been transformed by the trekking industry, with satellite TV dishes and cyber cafes springing up almost as you gaze at Kongde Ri, the local mountain. Click here to continue reading …
8. Jaipur India: See Rajasthan's Pink City
Apart from it presumably having some pink buildings I knew little of what to see in the Pink City of Rajasthan – Jaipur. It forms one point of India's "Golden Triangle" tourism tangle and so I thought I'd better take a look after extensive exploration of Rajasthan's other 'coloured cities'. Click here to continue reading …
Even if you are not able to travel the world at this point in your life, I hope that my top travel stores allow you to see the world from where you are sitting and imagine the kind of trips you will take in your lifetime.
Until next travel Saturday …
Natasha
Natasha von Geldern is a travel writer, editor, and blogger who is passionate about making the pages of the atlas real by traveling the world. She is a contributor to Travel Wire Asia, Wild Junket Magazine, Yahoo! Total Travel, and Travelbite. You can find her on her travel website and blog, WorldWanderingKiwi.
Note: Articles by Natasha may contain affiliate links and may be compensated if you make a purchase after clicking on an affiliate link.