Last updated on April 2nd, 2012 at 01:30 pm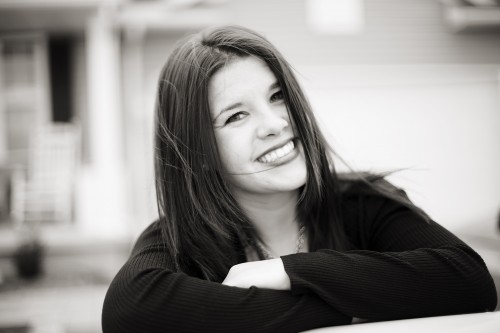 Happy Positive Thursday!
This week I am traveling so I thought I would share my top 8 Positive Thursday stories on 8 Women Dream. If you like my collection of inspirational stories, please share them with your friends and be sure to tell me in the comments where you find your inspiration!
I'm going to take a wild guess and assume that most of us won't be dreaming things like marrying the future king of England — but our dreams come in all shapes and sizes. Being in your 20s is a key point in life. It's a time to grow, evolve, learn, embrace who you are. I can't talk from experience what it's like to be engaged or get married, but I believe you come to a point where you truly are okay with who YOU are as an individual. Kate Middleton appears to be a very calm and composed person who is truly ready to take on the limelight as the future queen of England. [Read more…]
You will never be 100% absolutely, positively certain about the future. Even if you plan, research, strategize, analyze and organize something to happen, it might not happen. Things might not go exactly according to your plan. Along those lines, we will never be 100% absolutely, positively certain about the present. I tracked my commute online before I left work to make sure I was at the bus stop on time and mapped what time I would arrive home. Did that happen? No. Setbacks happen. Roadblocks happen. [Read more…]
I've caught myself living life in neutral; too nervous to move forward and do something great; and this is a mindset or lifestyle I don't want to stay in. Have you ever felt this way? We all need to approaching new opportunities and dreams by focusing why and how we can succeed, rather than focusing on ways or reasons we MIGHT fail. Often I feel that felt the one thing holding me back from pursuing my dreams confidently is often the fear of failure. [Read more…]
People often ask me how I maintain an overall positive attitude. And appreciating these little things in life is the key for me! By starting small and noticing and LOVING the small things — it makes other things seem so beyond extraordinary. Last week's post inspired me to share with you something I do weekly on my personal blog, Polish My Crown,  called Thursday Thankful List. Writing these weekly posts reminds me to sit down and really look back and actively appreciate little things (and big!) that made life a little sweeter, a little better and a little more inspiring. [Read more…]
Rayne is a perfect example of someone who not only thinks about her dreams and talks about her dreams, but lives them. She states how time and energy go into pursuing dreams. It's the doing part. It's the LIVING part. She is someone who has learned first hand to live life to the fullest and that has definitely reflected on me. It's so easy to sit there over-analyzing and "making plans" but not actively moving in the right direction. I'm going to advise you – don't take the easy way out. [Read more…]
Experiencing failures and mistakes will make the "success" of achieving your dreams and great opportunities more worthwhile and enjoyable. Channeling your fails into new, proactive experiences is just as important as making the conscious decision to not be scared of failure in the first place. Rather than beating myself up for these small "fails" I am approaching the future by embracing them. No matter what age we are, we can learn lessons from our fails and fears and turn them into great things, great opportunities and great dreams. [Read more…]
As you pursue your dreams, a lot of life changes will take place. Spending time with people who believe in your dreams and recognizing the constants in your life that keep you sane is absolutely vital. Now, I'm no expert – but I do know that women who respect themselves, love themselves and believe in themselves should not and do not settle. The above words are so true – it's so important to examine what you tolerate. You have the choice and opportunity to select friends who believe in you and your dreams 100%. You should be surrounding yourself with people who encourage you to not only be yourself, but be better and happier each day. During the ups and downs of life changes, don't settle for people who doubt you. [Read more …]
A key component to taking the first step towards changing your life and bravely going after your dream is being grateful for where you are right now. Big dreamers understand the importance of recognizing what is currently working in their lives. When you begin to be grateful for the little things, it is like adding water and sunshine to a seed. Suddenly you find that your life blossoms as your gratitude list grows. [Read more…]
Enjoy your Positive Thursday!
Andi xoxox

Enjoy this special 8WomenDream Guest Contributor story submitted by new and experienced big dreamers throughout the world, edited and published to capture a dream perspective from different points of view. Do you have a personal dream story to share with 8WomenDream readers? Click here to learn how to submit dream big articles for consideration.
Note: Articles by Guest Post Contributors may contain affiliate links and may be compensated if you make a purchase after clicking on an affiliate link.