Last updated on January 6th, 2014 at 02:37 pm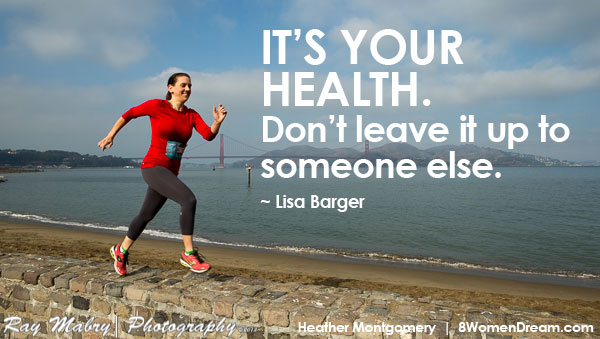 The new year brings out the desire to make big changes. A good portion of those making New Year resolutions will include goals for weight loss and getting fit.
As your health and fitness dreamer, finding inspiration and motivation was key to my own weight loss and fitness. The posts listed below are a few inspirational stories of how you can find your motivation to keep going and achieve your dreams of a healthy lifestyle.
Inspirational stories to help motivate you to get fit for the New Year.
How I Lost 75 Pounds Using These Dream Products: Part 1
There is never just one catalyzing event that makes you take action to change. You can call it whatever cliche you like – the last straw, officially fed up, enough is enough – but when it happens, you can feel that this time is different.
Mine was being 1 pound away from hitting 200 pounds. What is yours?
Read the beginning of the story here and discover your own motivation.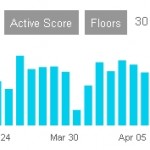 How I Lost 75 Pounds Using These Dream Products: Part 2
The weight loss story continues with the addition of the best and most annoying little gadget. Having a small device track your activity and give you feedback on how much you've moved throughout the day made a huge difference in my fitness.
Read more about how you can use tools to track your own weight loss and fitness goals.

How I Lost 75 Pounds Using These Dream Products: Part 3
We get into the down and dirty details about how I lost over 75 pounds with the day in and day out sometimes-this-sucks reality of losing weight.
Read more about how your inspiration may not be as enthusiastic every day, and how you can keep your momentum anyway.

How I Lost 75 Pounds Using These Dream Products: Part 4
Keeping it simple may not be the best way to describe my approach to any dream task I take on. The details of how much and when I eat may be considered over the top, but there is a method to the madness as I continued to lose weight consistently.
Read more about a food plan that might help you find the key to your weight loss.

How I Lost 75 Pounds Using These Dream Products: Part 5
If you consider the thought of losing 75 pounds at the beginning of the path, the dream itself may be so overwhelming we don't even take that first step.
That is the key to any successful dream, that first step. In the case of my own weight loss and fitness dream, those steps added up to a renewed passion of health.
Read more about how incorporating fitness into your weight loss is when you will truly see results.
Body Image: Will Your Body Image Improve After Weight Loss?
As you lose weight or get fit, will your body image improve along with it?
Body image is a tricky thing. We are surrounded by images and ideas that make it too easy to develop a negative body image. My fellow 8 Women Dream sister, photographer Iman Woods, is working hard to help us dispel this notion.I love her attitude and energy she puts into giving us inspirational stories to change the way we treat ourselves.
Read more about how your own body image issues will always be a work in progress.
How To Jump Into Your Next Dream Challenge
I officially give you permission to look like an idiot while attempting a new dream challenge.
Those dream challenges can truly scare the crap out of you if you let them. Everyone had to try something their first time, right?
Read more about how you can jump into your next big dream challenge – and get a laugh from my own crazy outfit. Whatever it takes to reach your dream goal!
Sprint Triathlon: Dream Milestone Achieved In Under Two Hours
Dream milestones can happen really fast, or very early in the morning. The day I achieved one of my biggest dream achievements started at 3:30 a.m. and was well worth all the work it took to get there.
Read more about pushing yourself to try something new can offer an experience you will never forget.
50 Inspiring Weight Loss Quotes
This collection of inspiring and motivational weight loss and fitness quotes can boost your day, or offer you the hilarious reality check you need.
Choose from quotes covering healthy living, self care, getting fit, eating right and successful weight loss from the world's most famous women and female athletes of our time.
Read the collection here and choose your favorite to inspire your healthy decisions!
Making 2014 your year of fitness and health
I am really looking forward to this new year and all the possibilities. The most important thing I can do is to support you, fellow dreamer, and share all the things I've learned on my road to health and fitness in the hope that someone, somewhere is inspired to take action.
I can't wait to see what this new year brings for all of us.
Let's get our fit on in 2014 ~ Heather

Heather Montgomery is a fitness writer, triathlete, and serial entrepreneur who is devoted to sharing what she has learned about becoming a triathlete after age 40. She uses her Metabolic Training Certification to help other women struggling to get fit in mid-life. She lives and trains in Santa Rosa, California, the new home of the Ironman triathlon. You can find her biking the Sonoma County wine trails.
Note: Articles by Heather may contain affiliate links and will be compensated if you make a purchase after clicking on an affiliate link.