Last updated on December 6th, 2012 at 10:47 pm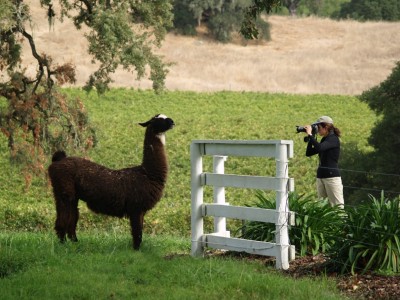 If your dream is to become a top photographer, creating your own business may feel like a natural step towards that dream.
But starting any new business is tough.
Depending on the data source you look at, statistics show that odds for you making it through year three are incredibly low.
But that information doesn't seem to discourage some people from believing that they will be one of the ones who makes it.
Their passion and vision are strong, they love the work they do, and they are ready for the challenge.
Here are 5 steps to take before you actually start your own business.
1. See yourself as a business owner, not just a great photographer
This perspective – or a lack of an ability to hold it – is a major reason why so many businesses fail. You must understand and embrace the idea that just because you are a great photographer doesn't mean you will automatically make a great photography business owner.
I'm sure by now, someone has said to you "Your pictures are so beautiful, you should go into business for yourself." And true, if all you had to do was take photos all day, it would be a breeze, right?
But when you own a business, your work doesn't end when the photo session is over.  There are other things like monthly financials, marketing, planning, appointment setting and customer service that have to be handled by you, or delegated to someone else.
2. Spend some time thinking about what kind of photography business you want to have
Describe your ideal photography business.  What kinds of photography services you will offer? Will you shoot weddings and portraits?  How about travel or sporting events?  Ever thought about commercial photography?
Research other photography businesses that are competing against you for clients.  How will you differentiate yourself from them?  You will need a clear statement of what you do for your clients, beyond something like "I'm friendly and I take quality photos."
3. Think about time and money
Starting a business takes both, and possibly a lot of both.  Jot down all of the short term and long term expenses you can think of — new camera equipment, paper, printing, gas and travel costs.  If you are in another job now, how much time will you want or need to take off to run your new business?
When you start to add up time and money in that way, you may be surprised that you have to make some tough but crucial choices pretty early on.  Are you ready to do that?
4. Talk with other business owners about their lives
You want to get a perspective about owning a business that you cant get from a consultant or college course.  It doesn't have to be another studio photographer, it can be any service based business in your area — a CPA, insurance agent, interior designer – Take them to lunch and pick their brains.
Ask them every question you can about what it's like to be a business owner. What they like and don't like.  What would they do differently if they could start all over again?
5. Create a draft of your business plan
This step is critical.  Dreams stay put unless you start to translate your ideas into actions.  It doesn't matter how small your company is now, or how big it will be one day – writing it all out starts the building process. It gets you thinking with the right kind of planning and entrepreneurial mindset.  You will start to create goals around your photography dreams.  It can be a ton of work, but it will be worth it in the end.
Did you notice that steps 1 through 4 are all about thinking, talking and planning – and not doing?
It may be completely foreign for you to work in this way – but a big mistake would be to jump in with both feet and start "doing" stuff without some context for your dreams.  Don't rush through the thought process.  Take your time.
So to recap your steps – Start to
Think about yourself as an owner
Think about the business you want to create
Think about time and money
Talk with other business owners about their experiences
Draft your business plan
Until next photo,
Rem
Remy's dream is creating opportunities for photography showings and public displays of her work.

Enjoy this special 8WomenDream Guest Contributor story submitted by new and experienced big dreamers throughout the world, edited and published to capture a dream perspective from different points of view. Do you have a personal dream story to share with 8WomenDream readers? Click here to learn how to submit dream big articles for consideration.
Note: Articles by Guest Post Contributors may contain affiliate links and may be compensated if you make a purchase after clicking on an affiliate link.