Last updated on November 5th, 2019 at 11:51 pm
Sometimes when you are working diligently on your big dream, it can feel like we're in some sort of rat race. A rat race is a term used for an endless, self-defeating or pointless pursuit.
To combat this feeling, it is good to look for other forms of dream inspiration. I watch inspirational videos that help me decide if I am on track with my dream or motivate me to make changes to my dream plan.
This week I offer up Tim Ferriss, author of the number 1 New York Times bestseller, The 4-Hour Workweek, to help us with our dream inspiration. Further reading and sample chapters and more can be found at www.fourhourworkweek.com/blog.
This video of approximately 5 minutes is excellent for those new to the book or those who would like a compressed review of some key concepts of living the 4-hour workweek.
If you haven't heard of Tim Ferriss and his efficiency techniques, I invite you to watch this video:
And here's a synopsis of Tim's advice –
Work less and enjoy life more.
Life doesn't have to be so hard.
Most people have resigned themselves to work 9 – 5 in exchange for weekends off, a vacation, and a regular paycheck of a set amount.
How do you escape this 9 – 5 rat race?
Tim offers these three steps as a way to begin your escape
1. The process of elimination.
Use the 80/20 principle. You have to find the 20% of activities that are producing 80% of your desired outcome. Then find the 20% of the activities and people that are consuming 80% of your time.
Do more of the 20% of activities that lead to your desired outcome and do less, or involve yourself less with the actions and people who consume 80% of your time and don't take you any closer to your desired outcome.
Use this step for everything – for customers, personal chores, work tasks, and even your friends.
Goal #1 – Find your inefficiencies to eliminate them.
Goal #2 – Find your strengths to multiply them.
2. Cultivate selective ignorance.
Control your information flow.
Don't fall into the all input/no output trap.
Put yourself on a low information diet.
Play catch-up versus keep-up at all times.
Let certain information wait – like email.
Set up and auto-responder that goes something like this:
Dear all,

In an effort to actually get more work done, I'm testing a new email policy. I'm checking and responding to email only twice a day at 11:00am and 4:00pm (time zone). If you need a response before one of these two times for anything urgent, please call me on my cell phone. Thanks for understanding this move to greater effectiveness and efficiency.
Focus on completing mission-critical tasks from START TO FINISH without interruption.
3. Outsource.
Replace the idea of an annual income with hourly income. See match in the video for the rest of this–pretty impressive.
Hire virtual assistants to do menial tasks whenever possible.
Set your not-to-do list.
Catherine Hughes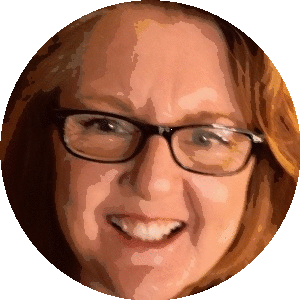 Catherine Hughes is the founder, content director and editor-at-large of 8WomenDream. She is passionate about helping women step out of their own way and strike out into a world waiting for their special talents. She's a published author and a former award-winning mom blogger. Catherine has helped companies both large and small create engaging web content, social media narratives, and unique blogging platforms. She claims to be a redhead, but don't hold that against her.
Note: Articles by Catherine may contain affiliate links and may be compensated if you make a purchase after clicking on an affiliate link.