Last updated on February 7th, 2013 at 06:13 pm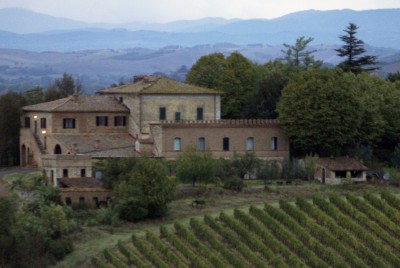 There are no rules in life that mandate everyone having a dream to follow.
Before writing for 8 Women Dream, following my dreams were defined as "fun stuff I do when Im not working or sleeping."  It took a shift in thinking and how I approached my love of photography before I could remove the guilt I had for not using my non-work time more 'wisely'.
(Dreams are) an idea festering inside like a pesky splinter on the ball of the foot. Everywhere you step, you feel it under the skin and can carry on despite it, but eventually will have to stop and address it.  –Kevin Shinn, Bread and Cup
Sounds desperate, doesn't it – that some dreams may die even before they get a chance to live?
If you have a dream  – to start, do, create, become anything – it may take all your strength to work through obstacles in the way of your dream.  For some people, the obstacles are just too overwhelming.
Can you identify with any of these . . .?
1.  You think you are not good enough.
The inner dialogue can be loud.  It is like a little devil on your shoulder, showcasing all of your weaknesses, all of your bias, all of your insecurities.  Remembering that art of any kind is subjective – and the term 'good enough' is really self inflicted.  
If you ask top photographers their advice on how to get better, you would get a variety of responses, mostly generic talk like "practice", "make mistakes and learn from them", and "find a mentor."
One of my favorite suggestions comes from top photographer Jerry Ghionis—
"To become a better photographer, become a better person." Â 
If you are struggling with defining your own value, start with yourself. Â  Invest in your own joy – and your images will reflect that. Â Guaranteed.
2.  You think the time isn't right or that you are not ready to start down your dream path.
Standing in a local camera shop, looking at camera bodies, lenses, tripods, software, bags, lenses and flash units – I nearly talked myself out of my top photographer dreams for the financial reasons alone.
 If you cant afford the equipment you want right away, start with the essentials and build from there.  Find stores that offer equipment for rent; contact local studios who may be looking to upgrade their own equipment and see what deals can be made.
What are the bare essentials you need to start living your own dreams? Â Find them — then just get started already.
3.  You listen to the wrong people.
Quite frankly, some of the closest people in your life may be the wrong one's to listen to when it comes to following your dreams. Â Under the guise of trying to protect you from getting hurt, wasting money — or pretending to know what your future will be if you keep dreaming, and you may even hear some negativity which will make you want to stop dreaming.
My suggestion is to find the right people to help you get to where you want to go. Â They are out there. Â Find them – and hang around them.
4.  You ignore your instincts or second-guess fate.
Sometimes it's about your skill.  But most of the time its about who you know, where you are, what you are doing, and how you do it.  There is opportunity in every experience, and if ignore it you may risk coming up short.
How many times have you read about  local opportunities to hang your images, or help someone as a second shooter, or hear about activities that would just get you out around others with the same dream you have?
Pay attention.
Find those opportunities support others going after their own dreams – and you will find yourself not only averting 'dream death', but you will be going after yours even more.
5.  You realize you might be living someone else's dream.
Following a dream life can be challenging, but imagine if your heart and soul were not into it. Â We've all had the experience of doing something out of obligation, or because someone else thinks we should. Â Its a horrible feeling, and one you would know right away if you were following someone else's dream path.
Watch for the warning signs as you start going after your dreams: Â resentment, disconnect, anger, or lack of any real progress. Â Check in with yourself, and make sure the dream path you are on is yours, for no one else but you.
But be careful here that you are not using this as an excuse not to work on your dream because you fear success.  You have to be able to look hard in the mirror when you are judging your dream progress.
What reasons do you have for not starting work on your dream?
Rem

Enjoy this special 8WomenDream Guest Contributor story submitted by new and experienced big dreamers throughout the world, edited and published to capture a dream perspective from different points of view. Do you have a personal dream story to share with 8WomenDream readers? Click here to learn how to submit dream big articles for consideration.
Note: Articles by Guest Post Contributors may contain affiliate links and may be compensated if you make a purchase after clicking on an affiliate link.