Last updated on January 15th, 2013 at 11:45 am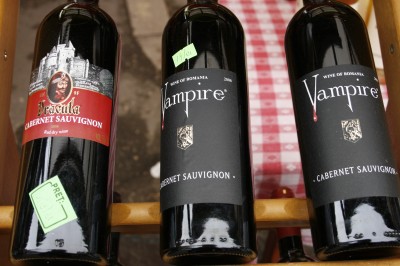 Time for a little reflection on the past year before plunging in to whatever 2013 will bring. I have been looking at my Google Analytics results for the year, particularly at the big traffic driving top blog posts.
As my traffic has grown in the past year previous top performers have dropped off the top 10 list and new stars have risen to take their place.
Here are the top 10 most successful blog posts on my World Wandering Kiwi travel blog. I think they are an interesting reflection on the world travel dreams of people out there on the world wide web, as well as offering some pointers on good subjects to blog about.
1. Top 10 Things to do in East London
Top 10 round ups are generally ratings winners and this one was no exception. I wrote it quite awhile back and it has performed through organic search very steadily. It had a special boost with the London Olympics and has continued to rise through the ranks ever since. Traffic is almost entirely from organic search. This post also reminds me of how much I miss London and the United Kingdom and maybe we will be moving back there during 2013…
2. New Zealand's Geothermal Wonders
My travel blog posts about New Zealand generally do well. I should write more! This post is about my experiences of New Zealand's most famous volcanic and geothermal  features. Its strong performance was a bit surprising as it doesn't have a particularly searchable title. It is social media and StumbleUpon in particular that sent this post rocketing up the charts.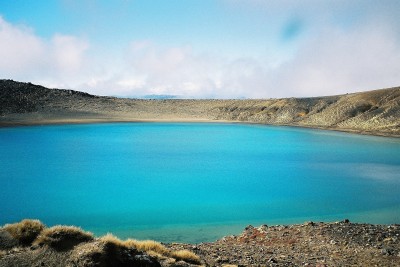 3. Destination Spain: Granada and the Alhambra 
This posts shows the value of blogging about very popular destinations or attractions even if you feel hundreds of people must have already written about it. The Alhambra citadel in Spain's Granada attracts millions of visitors each year and must be on many people's travel bucket list. This post also got a good boost from StumbleUpon.
4. Australia: Riding the Indian Pacific
Travelling by the Indian Pacific train across the continent of Australia is a once-in-a-lifetime experience and an amazing way to get to grips with the vastness that is Australia. StumbleUpon was also a factor here, although organic search was also good.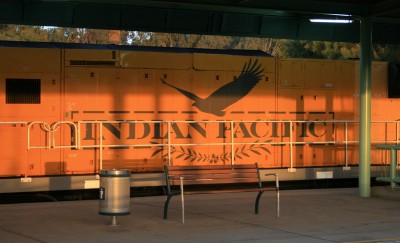 5. Romania: Sinaia the Pearl of the Carpathians 
Now this top performing blog post was a surprise. Sinaia is a mountain resort in the foothills of Romania's Carpathian Mountains. It is a very pretty place and my snowy mid-winter photos are, I think, quite evocative. But I would think most people have never heard of it and many would not even have a desire to visit Romania. But it went crazy on StumbleUpon and there has been some organic search traffic showing up also. This is not the only example I have had of an obscure topic doing very well.
6. New Zealand: Visit the Hobbiton Film Set 
This travel blog post lunged into the top 10 just in the final weeks of the year. Given its stellar performance, and the fact there are still two more movies of The Hobbit trilogy to be released, I half expect this post to hit the number one spot sooner or later.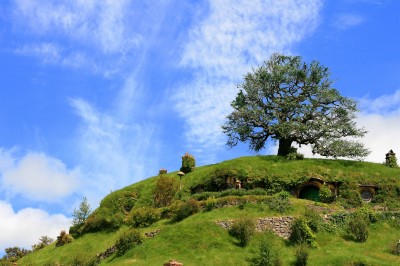 7. Top 25 things to see in Asia 
Another highly performing 'round up' post, again emphasising the value of Top 10 type posts in a travel blog or any other blog. Traffic primarily came from organic search. The amazing landscapes, incredible history, inspiring art and architecture, and diverse range of cultures of Asia are mind-blowing and addictive. And not just for me it seems!
Toledo is a Unesco World Heritage site that attracts many, many tourists to see its visible evidence of Roman, Moorish and Spanish empires. This post attracted strong StumbleUpon traffic but also organic search.
9. Namibia: Sesriem and Sossusvlei
The famous red sand dunes of Sesriem in Namibia are one of the many highlights of Namibia and should be on any African travel bucket list. I hope I had something new to say about them! This was also a good StumbleUpon performer as well as attracting organic search traffic.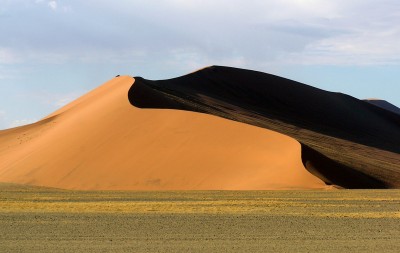 10. Bram Stoker's Dracula and Bran Castle in Transylvania 
The Dracula connection has been a big traffic driver for this little post about the castle in Romania that inspired Bram Stoker to set his tale there. Bran Castle is definitely an impressive medieval castle with a fascinating history but connections with vampires are completely spurious. That hasn't stopped a steady stream of Google searches leading to my post!
So what have I learned from this list of top travel blog posts for 2012? Write about both popular subjects and about obscure places. Look for blog post subjects that cross out of travel to gain traffic from other sources. Write top 10 round ups. Write about movie tie-ins. And write about New Zealand!
In the end all I have done is written about what I am passionate about. Written stories about places that have inspired me. I think if you do that then readers will catch that enthusiasm also.
Happy travels in 2013!
Natasha
Natasha von Geldern is a travel writer, editor, and blogger who is passionate about making the pages of the atlas real by traveling the world. She is a contributor to Travel Wire Asia, Wild Junket Magazine, Yahoo! Total Travel, and Travelbite. You can find her on her travel website and blog, WorldWanderingKiwi.
Note: Articles by Natasha may contain affiliate links and may be compensated if you make a purchase after clicking on an affiliate link.