Last updated on July 1st, 2022 at 03:02 pm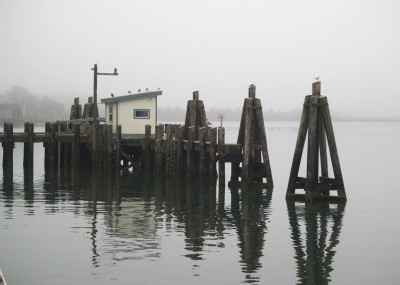 Before the year begins, I want to compile a list of my Top 8 Posts for My First Dream Year – and especially thank you readers for all of the feedback, comments, and questions you've posted. You have been a critical part of my dream, and I look forward to more of the same for next year.
Top 8 Blog Posts From A Year of Dreaming –
1. 8 Top Photographers in the World

This top post profiled 8 renowned photographers who have made a name for themselves by following their passions and carving out a creative niche. They all had a dream — a passion for their craft and a drive to express themselves through their work. Great images and links to their own sites for further viewing.
2. Reinvent Your Dreams Like Elizabeth Gilbert

Not everyone can take a year off from their job and family to discover their passions and reinvent themselves like Ms. Gilbert did. This post suggests some ways how we can live our dreams in our everyday lives. Also includes the link to the interview done by Kim Brown of Good Morning America On-Line that quotes both me and fellow Dreamer Catherine Hughes.
3. 8 Hints for Being a Second Shooter

I put this "Second Shooter Checklist" together after my experience working with another photographer for a summer wedding. Some of the hints include tips on how to prepare your equipment, what to pack in your emergency kit, and the best way to support the lead photographer in creating thoughtful images.
4. How the Thought of Dead Armadillos Help Define My Dream

This special title must have thrown this post into the year's Top 8 list! The main message here is to see your options and make a choice. Even "bad" choices get you to move from where you are. "You don't want to get stuck in the middle of the road with yellow lines and dead armadillos". (A special thank you to Jim Hightower for inspiring me with that great quote).
5. Rock Star Lessons in Dreaming

One of my dream goals this year was to learn more technical aspects of photography so I went to a day-long seminar taught by rock star Top Photographer Joe McNally. This post offers a few flash/lighting tips and some pro photographer "life lessons" he shared with us during our 8 hours together.
6. Don't Let Perfection Ruin Your Dreams

I think we all want our dreams to come out perfectly – just the way we imagined they would. But it hardly ever works out that way, does it? This post defines perfection in a few ways, and ultimately asks the question, "How different would our dreams look if we stopped waiting for perfect and started embracing practical?"
7. How Ropes Can Make Dreams Come True

This post was based on an experience I had at a week-long leadership retreat. We faced a challenging exercise meant to show how much we can get in our own way of accomplishing our dreams – and that we are ultimately in control of our thoughts – we just have to choose which ones to listen to.
8. The Little Things that Bite You While Dreaming

Over the summer I read a few great books about setting goals and reaching for dreams – and this post focused on Darren Hardy's book, The Compound Effect – and specifically the first chapter on Choices – "Life is about making a whole bunch of little choices – and elephants don't bite- mosquitoes do – and it's always the little things in life that bite." Pay attention to the little things, and the big things will automatically start to take shape.
Remy Gervais


Enjoy this special 8WomenDream Guest Contributor story submitted by new and experienced big dreamers throughout the world, edited and published to capture a dream perspective from different points of view. Do you have a personal dream story to share with 8WomenDream readers? Click here to learn how to submit dream big articles for consideration.
Note: Articles by Guest Post Contributors may contain affiliate links and may be compensated if you make a purchase after clicking on an affiliate link.